'Cheers': John Ratzenberger's Audition Turned Into Him Creating His Character
There's no better way to ensure a spot on a show during your audition than suggesting a new character - exactly what John Ratzenberger did for 'Cheers.'
When actors first go to audition for a TV or movie, they usually stick to the scripted lines and hope for the best.
However, there's no better way to ensure a spot on a show during your audition than suggesting a new character. This is exactly what John Ratzenberger did when he went to audition for the well-loved TV show Cheers.
While some creators may be turned off by such a claim at an early stage of meeting, luckily for Ratzenberger, the Cheers creators loved his idea and an on-the-spot recap of what a "bar know-it-all" would entail.
Ratzenberger secured his character's notable role throughout the show's 11 seasons. 
What is 'Cheers' about?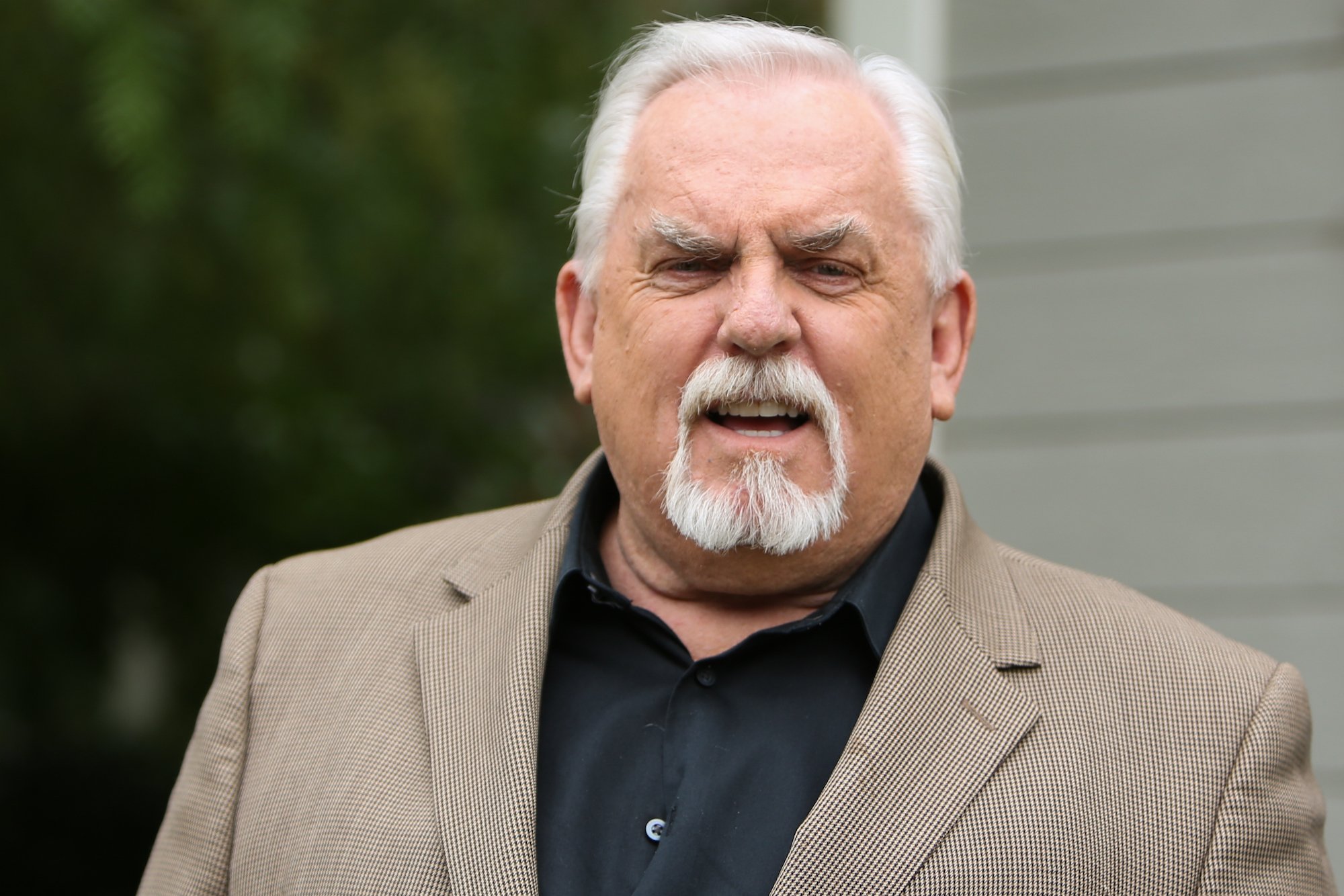 While you may have heard of the TV show Cheers, you may not be very familiar with the well-loved American sitcom since the show ended almost three decades ago.
The TV show made its debut in the Fall of 1982. Although it was not a big hit during the first season, it quickly rebounded as fans tuned in throughout the 80s and early 90s to see what was happening in the Boston, MA pub. The show was created by James Burrows, Glen Charles, and Les Charles.
The script centered around Boston locals gathering at a favorite hangout called Cheers where "everybody knows your name" to discuss life and social issues with a humorous spin.
Cheers is known as one of the most popular TV series in history, featuring a handful of main characters, numerous reoccurring characters, and several celebrity stars throughout its 11 seasons.  
Who is John Ratzenberger?
John Ratzenberger is a Connecticut native well-known for his over 30-year successful career in movie making and theatre.
Besides being a multi Emmy-nominated actor, top screenwriter, director, and producer, Ratzenberger is an accomplished entrepreneur and philanthropist. Pursuing his acting dream, he formed the improvisational theatre duo "Sal's Meat Market" in the 1970s, which delighted crowds throughout Europe.
It was a writing assignment in 1982 for CBS that brought Ratzenberger back to the United States. Before leaving Los Angeles, he auditioned for the upcoming show Cheers. This audition and his suggestion of a "bar know-it-all" rocketed his acting career.
Ratzenberger played Cliff Clavin on the widely successful TV show Cheers. Cliff became a fan-favorite and was a staple of the show throughout its 275 episodes. The show wouldn't have been the same without the self-proclaimed trivia "know-it-all."
John Ratzenberger's 'bar know-it-all' suggestion 
While Ratzenberger auditioned for the minor role of George, whose only line was "Beer!" it was his suggestion to the creators of a "bar know-it-all" that secured him a spot on the American TV series.
We are more familiar with the original character of George written into the more permanent character of Norm Peterson, who was played by George Wendt. Therefore, it was a good thing the creators liked Ratzenberger's idea and improv of a "bar know-it-all."
According to Ratzenberger's bio, as he was leaving his audition that day, he turned and asked the creators, "Do you have a bar know-it-all?" Since they weren't aware of what that was, Ratzenberger gave them five minutes of improv demonstrating exactly what it meant with the perfect Boston accent.
The creators loved what they saw, and postman Cliff Clavin was written in for the first few episodes. Turning into a beloved character on the show, Ratzenberger ended up portraying Cliff for the entire series of Cheers. 
What Happened to Cliff Clavin After 'Cheers'? 
The final episode of Cheers was not the last time we saw the character, Cliff Clavin, on TV. According to Fandom, he was also seen in the spin-off show Frasier in the episode "Cheerful Goodbyes."
After Cheers, Ratzenberger, with his recognizable voice, was a voiceover star for several characters in various animated Pixar movies.