'Cheers': Sam and Diane's Wedding Never Aired — So Why Was It Filmed?
It was the neighborhood bar where everybody knew your name, and during it's run, Cheers was one of the most popular and critically acclaimed shows on TV. The show narrowly escaped cancellation after its first season due to low ratings, but today is considered by many to be one of the best of all time. The show was a hit because viewers connected with the cast of loveable misfits, with their relatable, real-life problems and smart, witty banter.
For the first five seasons, one of the show's central storylines was the relationship between relief pitcher-turned-bar owner Sam Malone (Ted Danson) and sophisticated cocktail waitress Diane Chambers (Shelley Long). Their on-again-off-again relationship resulted in cliffhangers in each of the first four season finales, culminating with their much-anticipated wedding at the end of season 5. Sam and Diane's wedding was filmed, but never actually aired.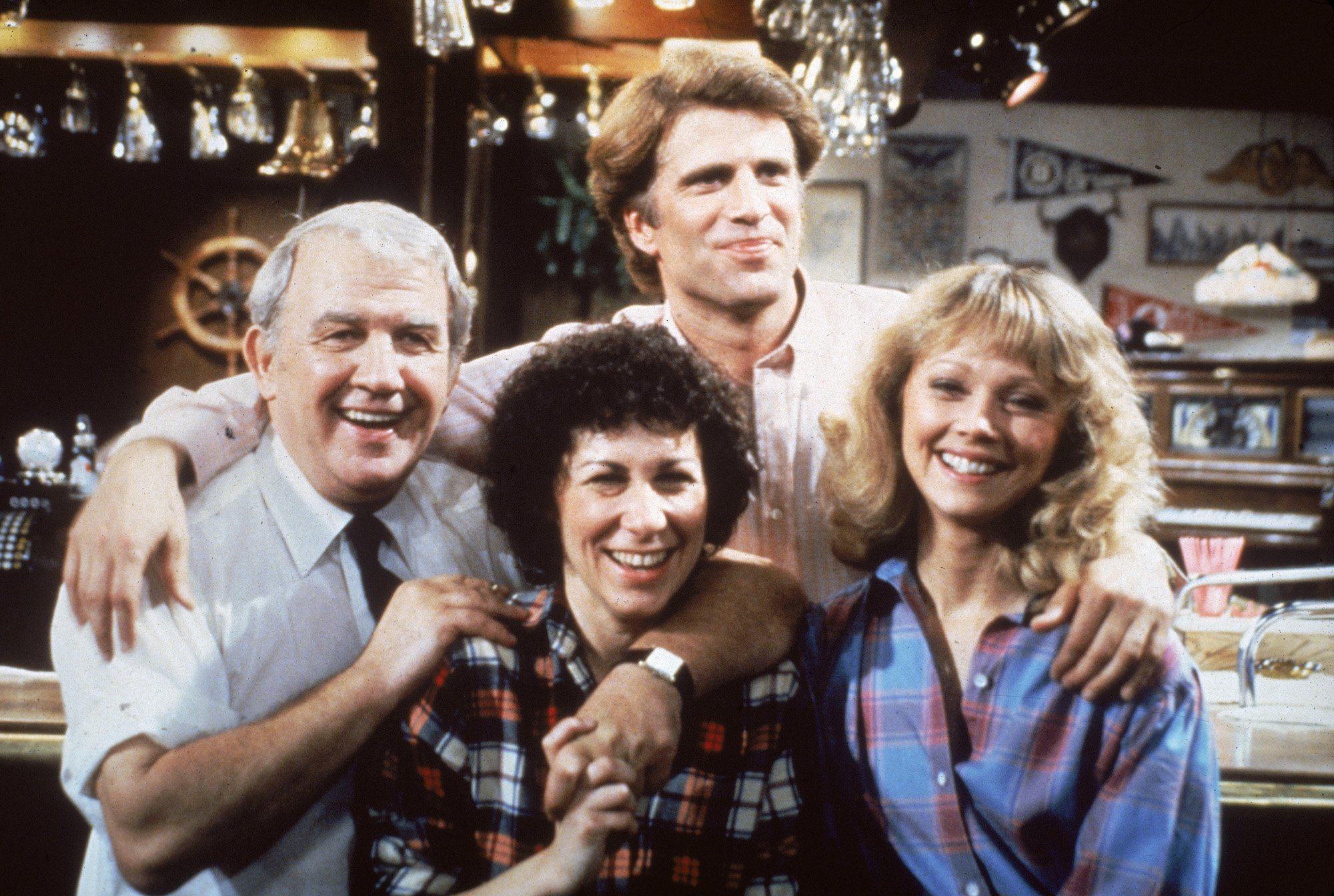 What was 'Cheers' about?
Cheers ran from September 1982 to May 1993 on NBC. The show revolved around a neighborhood bar in Boston, which was modeled after an actual tavern in the city called Bull & Finch Pub. The bar's regular patrons included Norm Peterson (George Wendt), Cliff Clavin (John Ratzenberger), and Frasier Crane (Kelsey Grammer). Wise-cracking waitress Carla Tortelli (Rhea Perlman), bartender Coach Ernie Pantusso (Nicholas Colasanto), along with Danson's Sam and Long's Diane, round out the cast. Every episode followed these characters' lives and hilarious shenanigans in a way that was authentic and genuine. 
Sam and Diane – will they or won't they?
For five seasons, Sam and Diane's relationship was a major part of Cheers. The two first met in the pilot episode, when Diane comes to Sam's bar to wait for her fiance. When she realizes that he's left her, and she's now penniless and jobless, Sam offers her a job as a waitress, and she reluctantly accepts.
While their chemistry and attraction to each other is undeniable, the pair are opposites – Sam is a working-class, womanizing, recovering alcoholic, while Diane is a sophisticated, pretentious academic. Their relationship is a series of breakups, makeups, and hookups. Season 4 ended with a typical cliffhanger, with Sam on the phone proposing to an unidentified woman. The woman is revealed to be Diane at the start of the fifth season. 
The wedding that never was – or was it? 
After five seasons, Long's contract was up, and she decided to leave Cheers. She was hoping to move into more movie roles, and her decision may have also been because of behind-the-scenes conflicts with her costars, according to ScreenRant.
"We had mixed emotions about it," Cheers co-creator and producer Les Charles revealed to Hollywood Reporter. "On the one hand we were terrified and didn't know if the show could survive, but on the other hand, short of getting them married, we felt we had exhausted that relationship. We were ready for the challenge of writing for someone new."
Showrunners wanted to keep Long's departure a safely guarded secret. The problem was that Cheers was taped in front of a live studio audience. So, to keep Long's exit under wraps, they filmed Sam and Diane's wedding as an alternate ending. It was all a trick to fool the studio audience.
"We knew we weren't using it, so we were going to throw [the studio audience] off the trail," series co-creator James Burrows said later, Ranker reports. "We did pretty good."
That scene never aired and was later reshot on a closed set. In the real ending, Diane leaves for six months, moving to Los Angeles to further her writing career. Long would later make a special guest appearance on the series finale in 1993.