'Cheers' Writer Thinks if Shelley Long Stayed the Show Would've Ended Sooner
The NBC comedy Cheers went through a shakeup after its first five seasons. Shelley Long opted not to renew her Cheers contract and left, leaving a vacancy in the role of Diane Chambers. For season 6, they cast Kristie Alley as Rebecca Howe and the show ultimately ran 11 seasons. One writer suspects the longevity was due to the new blood.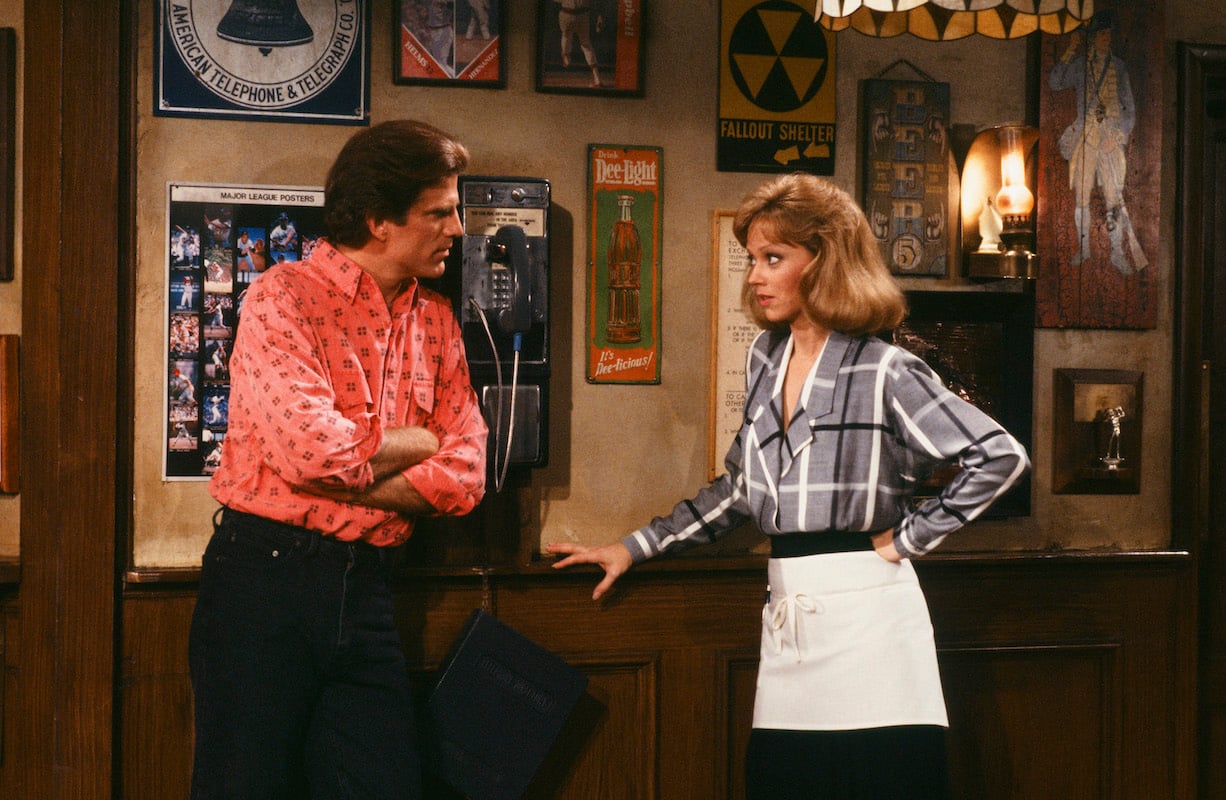 Ken Levine discussed casting Alley on his podcast, Hollywood & Levine. He devoted the Dec. 14 episode to Alley after her death on Dec. 5, and speculated that Cheers might have gotten old had Long remained.
Shelley Long may have left 'Cheers' just in time
Fans and critics didn't keep their opinions of Long's decision to herself. Long did have a successful movie career in films like Outrageous Fortune, Troop Beverly Hills and The Brady Bunch Movies. But a lot of fans wanted to see Sam Malone (Ted Danson) and Diane end up together. Levine thinks there wasn't much runway left on that story. 
"After five years, we were struggling to find things to do with them," Levine said on Hollywood & Levine. "We had pretty much squeezed every story that we could out of that relationship. And so had Shelley stayed with the show, I'm not sure that it would've lasted another six years. I think it might've petered out in another two or three, not because she wasn't as equally great as she was in season one but it's like we the writers would be going, 'What else do we do?'"
Kirstie Alley gave 'Cheers' a jumpstart
Levine admits the summer between Cheers seasons 5 and 6 was stressful. Alley got along swimmingly with the cast and crew, but it would be months before the audience saw her. Fortunately, they accepted her quickly. 
"So the fact that we had a new character, assuming that that new character would work and be accepted by the public, it would just revitalize the series and keep it going," Levine said. "And that's exactly what it did and Kirstie was actually on the show longer than Shelley."
The difference between Rebecca Howe and Diane Chambers
Cheers creators Glen and Les Charles and James Burrows made sure not to invent a carbon copy of Diane. Diane was into books and art. Rebecca Howe (Alley) was a businesswoman.
"The first thing they knew is that they wanted somebody very different," Levine said. "They did not just want to do Sam and Diane 2.0. They wanted everything about the new character to be different from Diane including the look. There's a reason that they chose a brunette. And they also wanted to change the dynamic between this character and Sam. They figured the audience just does not want to see another will they or won't they, sexual tensions. We've done that already. We've done that for five years on and off."
Burrows has said that the original idea for Cheers was Sam working for a woman. They finally did that in season 6.
The Charles Brothers and Jimmy Burrows, they thought what if we set up a very different power dynamic? In the case of Sam and Diane, SAm owned the bar and Diane was a waitress who worked for Sam. They figured well, what if we flip it? What if Sam sells the bar and the company installs Rebecca Howe as the manager? So now you have Sam at the bar working for Rebecca. That seemed interesting and in terms of what her character might be, the thought was let's just make her a Martinette. Let's just make her somebody that is very hard for Sam to get close to. And so the first few episodes were written along those lines and 

Ken Levine, Hollywood & Levine, 12/14/22