Chef Giada De Laurentiis is Also Sometimes a Voice Actress
Right now, Giada De Lairentiis is one of the biggest celebrity chefs. She has been on the Food Network since 2003, and continues to educate fans on Italian home cooking. On top of that, she's a shrewd businesswoman with a line of home kitchen products and multiple restaurants.
It's pretty clear that De Laurentiis has found her niche in the food entertainment world. But did you know that Giada De Laurentiis is involved in entertainment outside of cooking? De Laurentiis has actually participated in many different ventures over the years.
So what does Giada De Laurentiis' entertainment career look like beyond her many successful cooking shows?
Giada De Laurentiis in the cooking world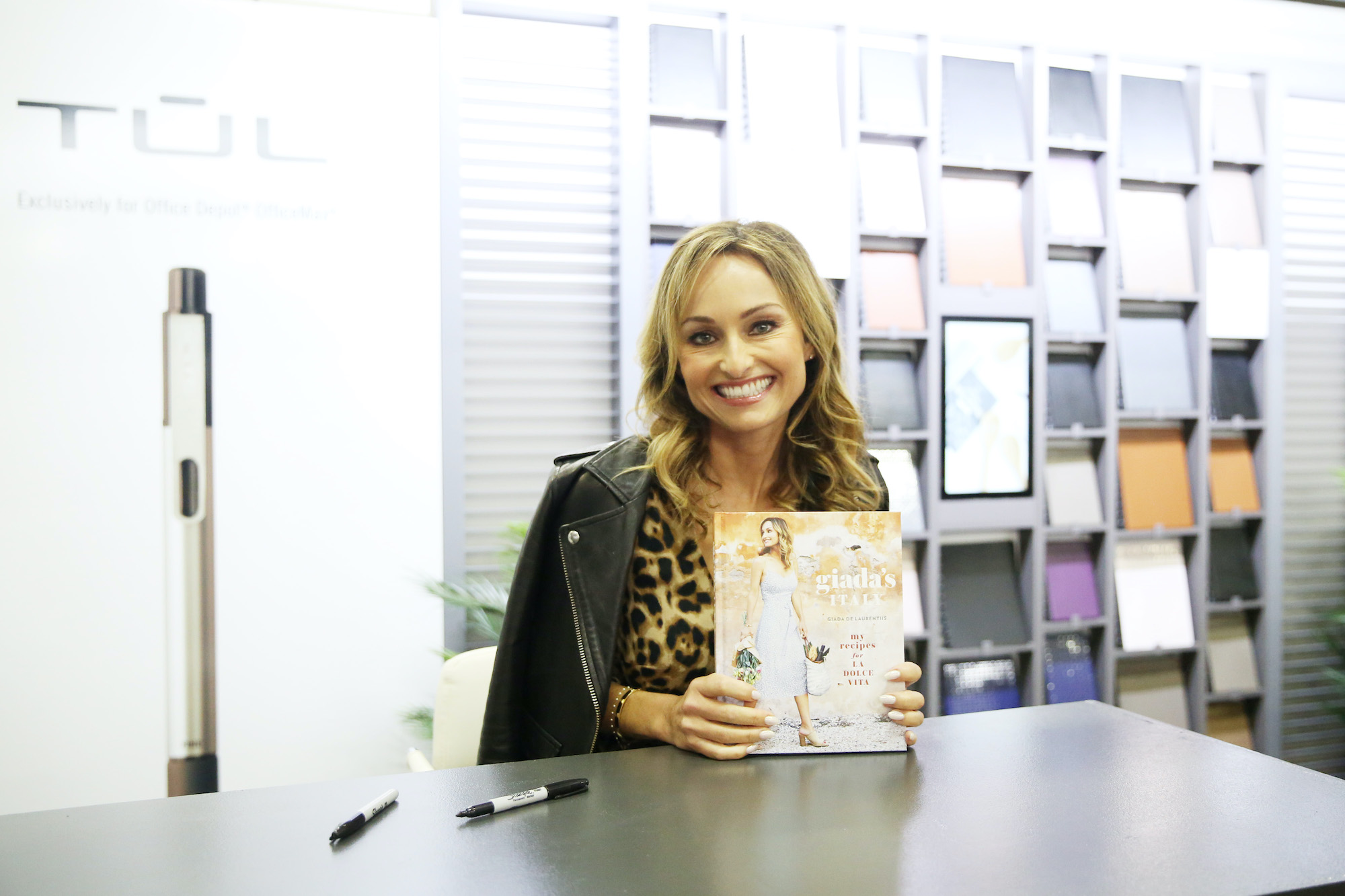 Giada De Laurentiis is a huge name in cooking entertainment and the restaurant industry. She started her career with the intention of becoming a pastry chef, and made it to Le Cordon Bleu's flagship cooking academy in Paris. Upon her return to the United States, she worked in kitchens in various prestigious restaurants, including Wolfgang Puck's Spago. At this time, she also worked as a food stylist.
This was what brought the Food Network's attention to Giada De Laurentiis. They saw a layout that she had made for Food and Wine magazine, and were so impressed that they wanted her to star in a cooking show.
Giada De Laurentiis' first show on the Food Network was called Everyday Italian, and gave instructions on how viewers could make Italian recipes in their own homes. This show was a hit, and two years later she hosted another show: Behind the Bash. This wasn't a cooking program — instead, she explored how caterers prepare for huge events.
She also hosted a food-themed travel program, Giada's Weekend Getaways, and judged and hosted various other programs for the Food Network. She's published several different cookbooks, and recently hosted Giada at Home 2.0, a cooking show shot by her in her kitchen while social distancing.
On top of all of this, she's also appeared on NBC's Today Show as a cohost. De Laurentiis clearly has a lot of entertainment experience.
Giada De Laurentiis: Actress
But on top of hosting Food Network programs and her culinary entrepreneurship, Giada De Laurentiis has another pursuit: voice acting. Her first foray into voice acting came in 2009, when she voiced the pizza chef Paulette on Disney's program for young children, Handy Manny
. Her next voice acting role was also for Disney, in a Disney Fairies short entitled The Pixie Hollow Bake Off.
Due to Giada De Laurentiis' fame as a chef, most of her voice acting roles have been related to cooking in some form. She even voice acted as herself in a short Scooby Doo movie. Her most recent role was in the Nick Jr. cartoon Butterbean's Café, featuring in an episode as the Sugarplum Fairy.
Perhaps her work hosting Food Network programs helped her in her voice acting pursuits. Or did she have another source of inspiration?
Giada De Laurentiis: Family tradition
RELATED: Inside Giada De Laurentiis' Famous Family
Giada De Laurentiis actually comes from a family of entertainers, from actors to film producers. Her maternal grandfather had a major role in making Italian cinema well-known globally, while her mother is an actress and anti-domestic violence activist.
Ironically, De Laurentiis' famous family made her a little bit reluctant to host a cooking show. On Food Network program Chefography, she once discussed that she wanted to branch out from her family's business.
Perhaps her current career represents a compromise of sorts. De Laurentiis has found her own niche, but follows the tradition of her family by being an entertainer. Overall, it's clear that Giada De Laurentiis is excellent as a cook, a TV host, and even as an actress.