Chef Gordon Ramsay Claims His 9-Month-Old Son is Already Swearing
The last thing anyone wants is for their children's first words to be curse words. But for chef Gordon Ramsay, it was always a distinct possibility. The Hell's Kitchen host is known for his verbal tirades that are often peppered with words that have to be edited out for television.
Though he's allegedly a much nicer person at home, you must imagine that he does have an occasional tantrum with his family. For Ramsay, that includes wife Tana Ramsay and five children, including baby Oscar. And the craziest thing? Ramsay just joked that the infant is already cursing at his wife's culinary creations.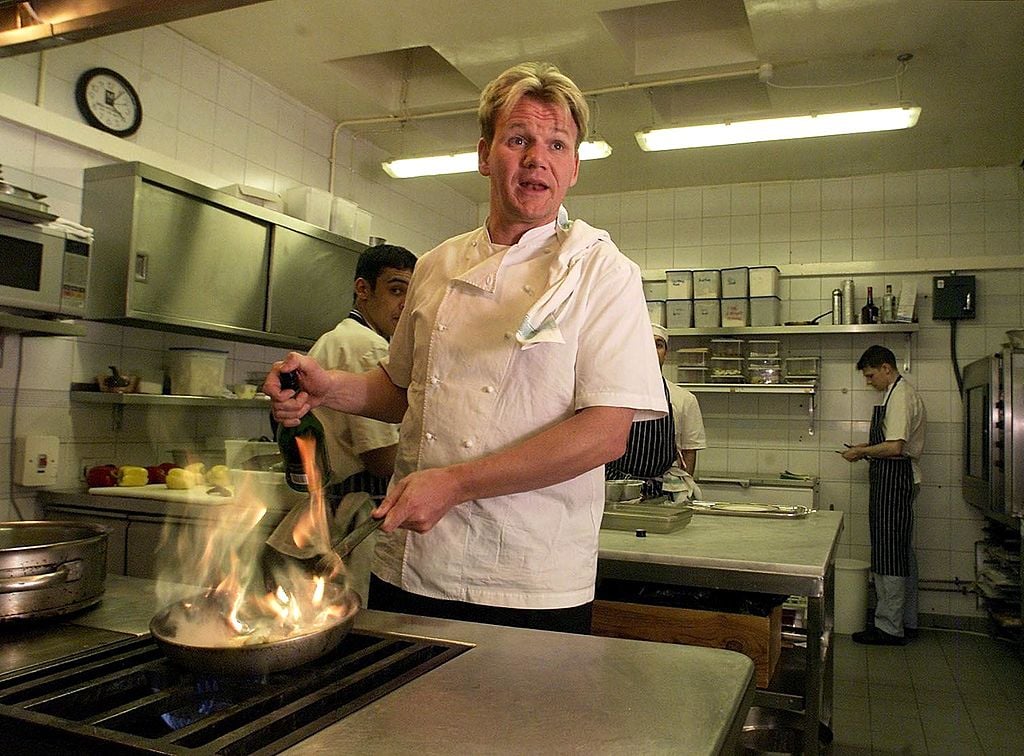 Gordon Ramsay's son Oscar is starting on solid foods
Like so many other little kids, Oscar isn't sure how he feels about trying new foods and he's not afraid to show it. As chef Ramsay explained, the baby would be using expletives to express his feelings if he could.
Ramsay jokingly said, "He did his first solids, but he spat them out within three seconds. It was butternut squash puree."
"And you can sort of lip read, and Tana my wife was cooking… And I think the words that came out of his mouth was 'F*cking disgusting,'" he said.
Obviously, Ramsay was joking. But it was still a subtle dig at his wife's cooking skills (or his perception of them, anyway). "He [Oscar] knows that there is only one chef in the house and that is me," Ramsay explained.
Ramsay is a doting yet tough father
Cursing babies aside, the MasterChef host has earned quite a reputation for his slightly surprising approach to parenting. For starters, none of his five kids will inherit his sizeable fortune.
"[My money is] definitely not going to them, and that's not in a mean way; it's to not spoil them," he explained in an interview with The Telegraph. "The only thing I've agreed with Tana is they get a 25 percent deposit on a flat, but not the whole flat."
Ramsay also explained that he makes his kids word for their allowance and doesn't just give them money. At home, they're expected to do chores and earn whatever funds they receive.
He wouldn't ever hire his kids
One other shocking aspect of Ramsay's parenting style is he would never hire his children to work for him. His daughter Tilly has a natural aptitude for cooking, but even though he supports her, Ramsay wouldn't let her work for him.
The former Kitchen Nightmares host told Daily Mail, "You want to work in this business? You f*ck off to another chef, learn something different and come back with something new to improve the business," he said. "I don't want the staff thinking: 'F*ck it's Ramsay's kid, we can't tell them off.'"
Being able to tell someone off is very important to chef Ramsay. And that's why he could never hire his kids, even if they do adopt his style of cooking and swearing up a storm.
Will Oscar grow up to be the next foul-mouthed chef on Food Network? We'll just have to wait and see!