Chef Mathew From 'Below Deck Med' Says He'd Never Work for Captain Sandy (but He Would Love to Work for Captain Malia)
Chef Mathew Shea confirmed that he would not work for Captain Sandy Yawn again. But, he said he'd work for Malia White if she became the new Below Deck Mediterranean captain.
Shea's soundbite comment about Yawn during the reunion indicated that he was unhappy with her leadership. However, any tension he had with Yawn wasn't overly apparent on the show. He seemed grateful she allowed him to stay after he quit. But Shea opened up a little further on Instagram, hinting that he was upset with how the Lexi Wilson situation was handled.
Chef Mathew said Captain Sandy was 'one of the worst'
During the reunion, Shea said Yawn was one of the worst captains he's ever worked with in his 15-year yachting career. Viewers will have to wait to find out exactly why he made that statement during the reunion. But Shea may have offered a few hints on Instagram. A fan asked if Yawn should have listened more to chief stew Katie Flood about Wilson. Flood went to Yawn after the first night when Wilson attacked the entire crew. But it wasn't until later in the season that Wilson was fired for her continued behavior.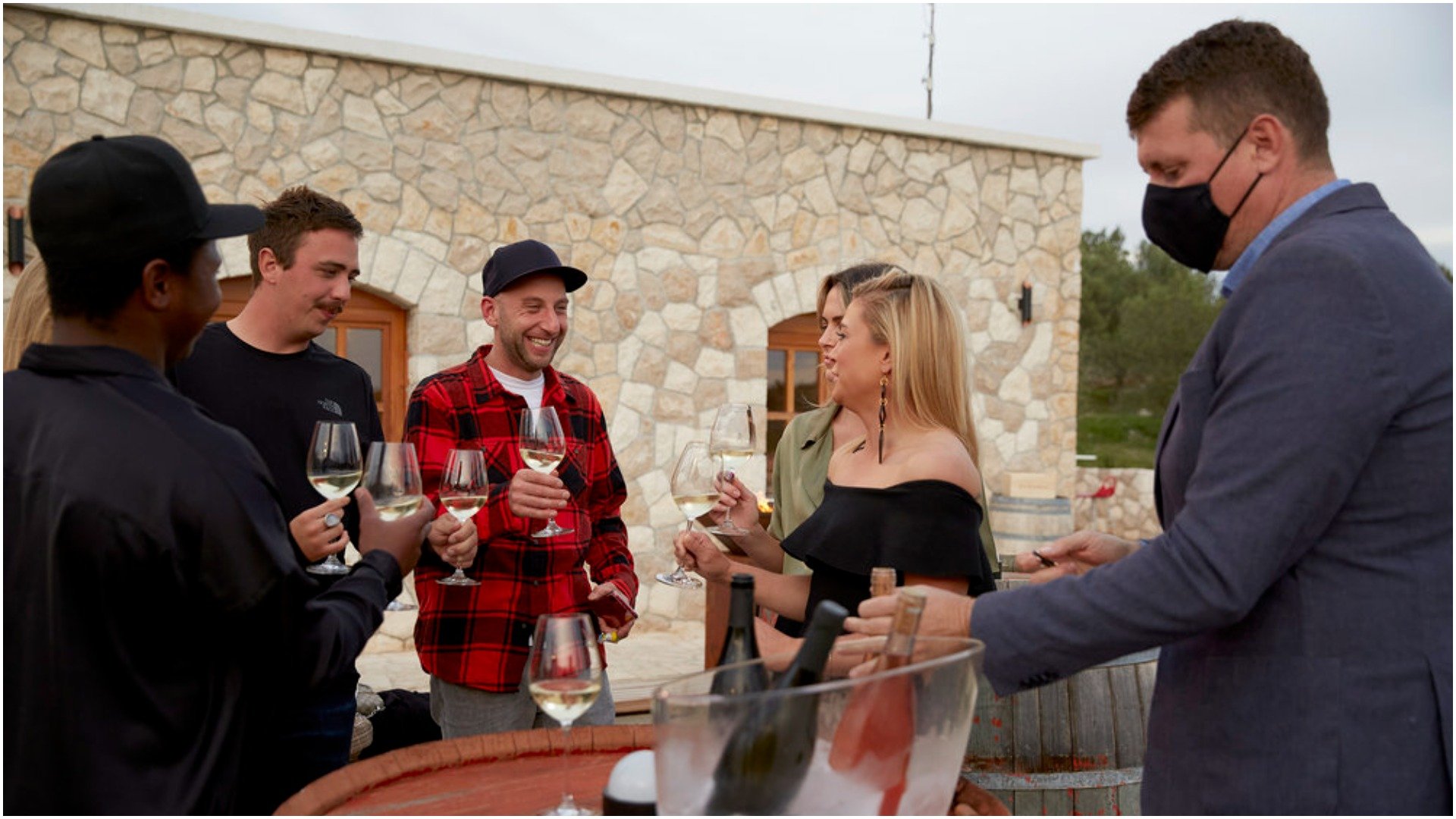 Shea posted a photo with "Leadership" at the top. The photo showed one image of Yawn hugging Wilson after she was fired. Yawn told Wilson she was a "terrific person." The other image was of Yawn attacking White, telling her she doesn't trust her after no one reported deckhand David Pascoe's injury.
Shea was very vocal about his dislike for Wilson throughout the season. He pushed chief stew Katie Flood to get rid of Wilson and keep stew Delaney Evans. Shea also suggested he would give Yawn an ultimatum and he would leave if Wilson wasn't fired. He never made good on his ultimatum, but Yawn wasn't happy he even suggested it.
But Chef Mathew would work for 'Captain' Malia White
Shea also answered another fan question, asking him if he'd ever work for Yawn again. "No," he replied. "I'd work with Captain Malia though."
For her part, White is a fan of Shea's food. "It was delicious," she told BravoTV.com. "I think compared to some of the other chefs that we've seen, we don't see the same level of plating, but his food, taste-wise, is absolutely amazing." She also backed him up when a viewer asked about his aversion to cooking crew lunch at first.
RELATED: 'Below Deck Mediterranean' Cast Cringed at the Talent Show, but Jemele Hill Reveals Why They Requested It
White shared, "I think he was just shocked." Adding, "I think maybe he thought during filming, things would be different, but it's not."
White also laughed about being the main panini maker when Shea didn't make crew lunch. "I think that was just me trying to step up and help Mat," she told Showbiz Cheat Sheet. "Deck crew had to do it a few times throughout the season. And I've learned my deck crew can make some mean paninis."
Why didn't Captain Sandy fire Lexi Wilson immediately?
And while Shea may seem to be angry with how Yawn handled the Wilson situation, Yawn said she truly had no idea how intense and horrible the situation became. During the reunion, she admitted she would have fired Wilson if she knew the severity of the situation.
RELATED: Below Deck Med's Malia White Admits Captain Sandy's Explosive Reaction Was 'Brutal' and 'Shocking'
"The reality is, I don't see everything," Yawn said during the reunion. "I never heard specifics. So if someone comes up to you and says it was bad, it was bad. Do you base firing someone off of that? I didn't see Lexi's behavior. So if I would have seen it, I would have fired her immediately."
The Below Deck Mediterranean Season 6 reunion airs on Monday, Oct. 18 at 10 pm after the season finale on Bravo.