Chef Ryan Knew He Would Be the Villain on 'Below Deck Down Under' [Exclusive]
Chef Ryan McKeown knew he'd end up being the villain on 'Below Deck Down Under' and said 'bring it' to all the hate.
Below Deck Down Under chef Ryan McKeown knew he'd end up being the villain on the series. He scored more travel time in Australia after Captain Jason Chambers fired him immediately after he fired stew Magda Ziomek.
In a whiplash moment, Ziomek's inattention to her job led to her dismissal. Whereas Chambers was looking to replace McKeown for the last few charters. McKeown grumbled and exchanged some harsh words with Chambers before his departure. But he told Showbiz Cheat Sheet the main reason he went on Below Deck was for the travel. And he's not overly concerned about the hate he's gotten from fans on social media.
He knew he would end up being the villain on 'Below Deck Down Under'
McKeown quickly moved into the "villain" role on Below Deck Down Under, sparring with chief stew Aesha Scott and grumbling at Chambers under his breath. He said Scott, who is Below Deck fan favorite, wasn't good at her job and she insulted him when she asked if he planned to have any "cheffy" tantrums.
He knew "100%" he was going to be painted as the bad guy. "Everybody has a job to do and I've said it before, production has a job to do," he said.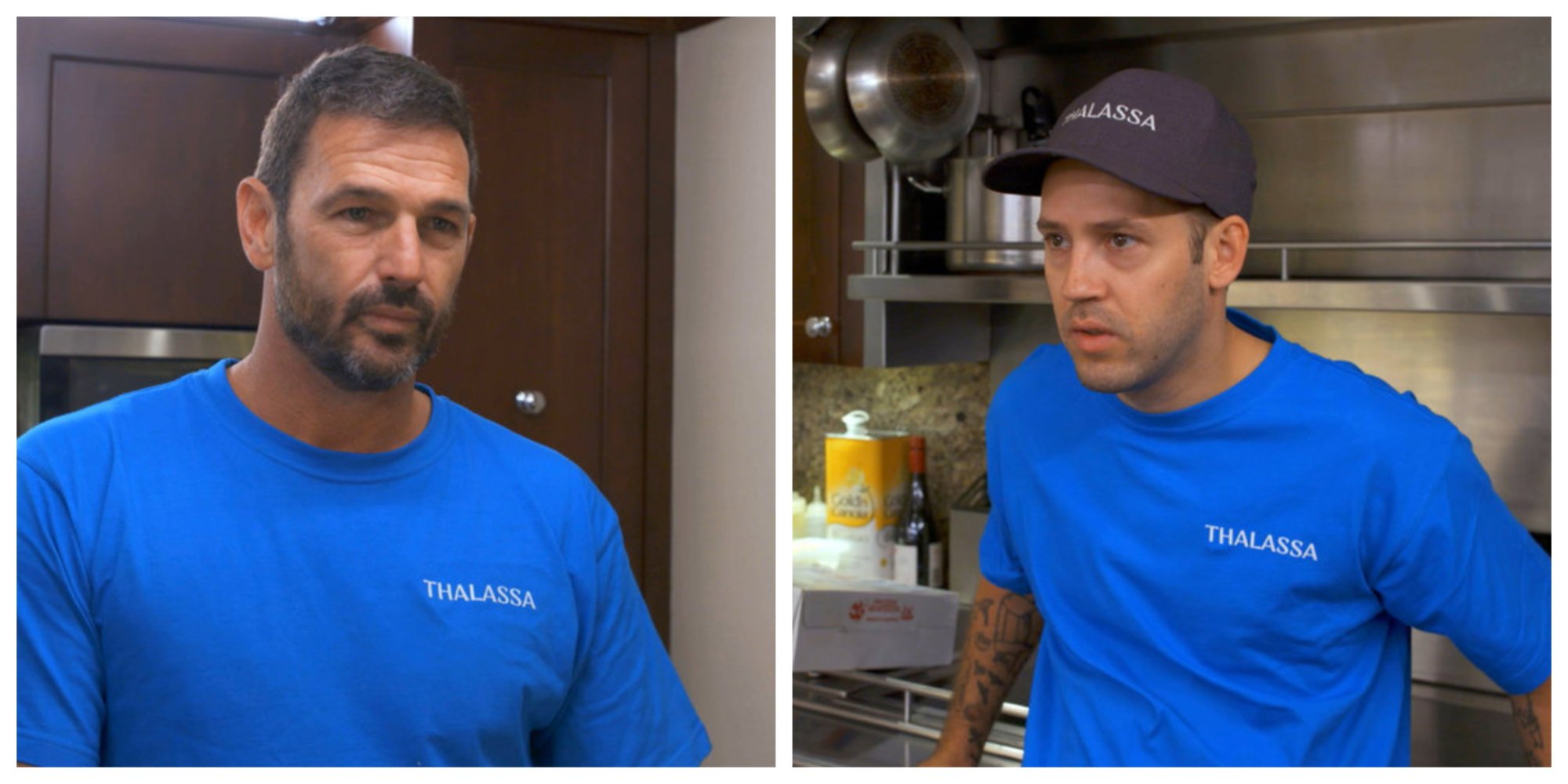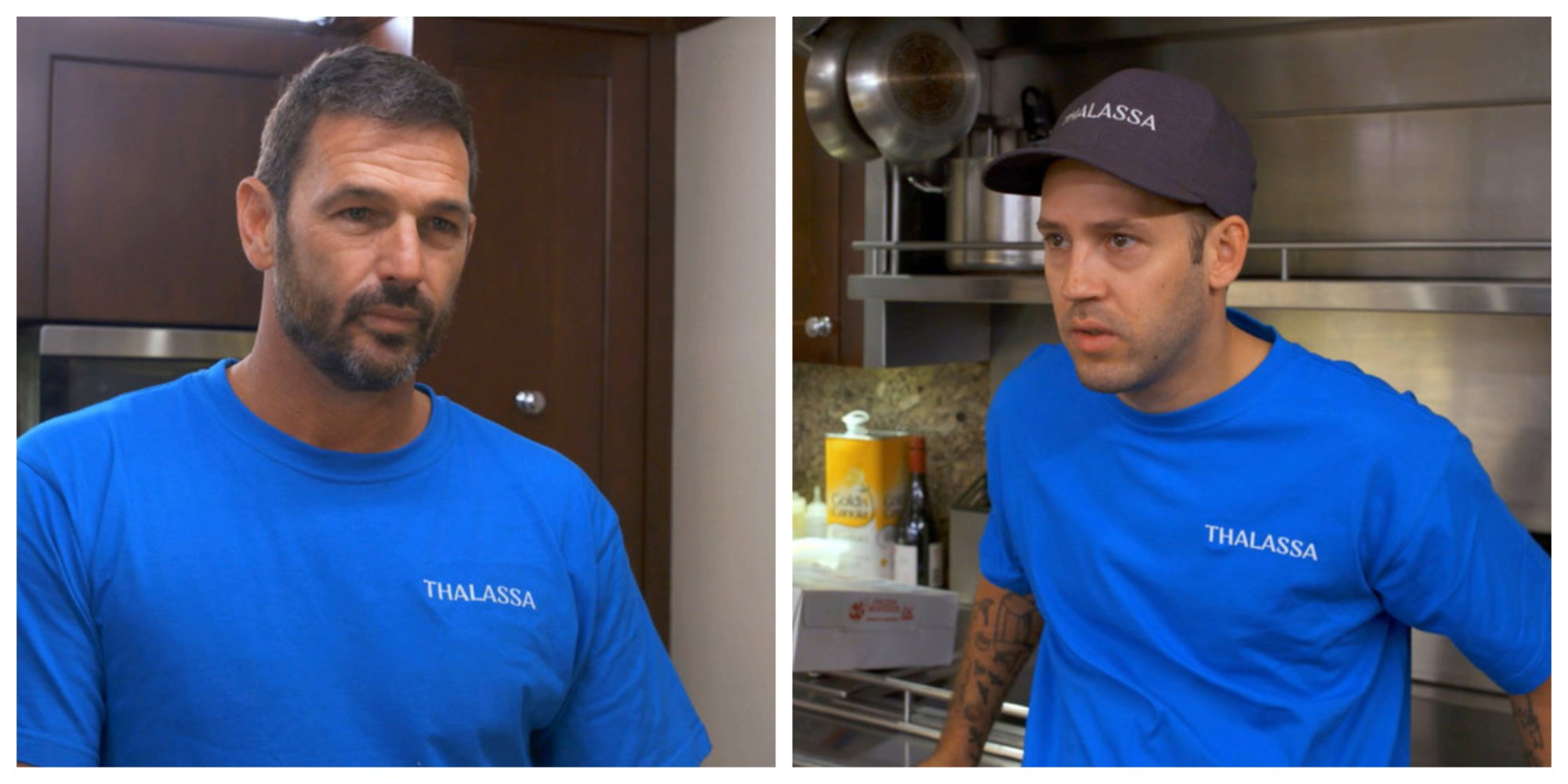 "So, you know, they're going to keep people entertained," he added. "There's a lot of great parts and a lot of great meals that I put out that won't make it. Beach picnics, et cetera. So, it's for the viewers, it's for their entertainment. And I recently connected with the Shake … Chatterjee from Love is Blind on Netflix. Who was like a supervillain and blew up every night. So him and I kind of started touching base. And yeah, I anticipated the hate. I really enjoy it because it's only going to make me go further. So, bring it."
Chef Ryan isn't worried about his career post 'Below Deck'
After McKeown was fired, new chef, Nate Post arrived within hours of the next charter. Unfortunately, he was greeted by an extremely messy, greasy kitchen, which only made his job even harder. McKeown said he's completely unbothered by any fallout from the show.
"So I have a great life," he said. "I live vicariously through my clients. They treat me well. Right now, I'm enjoying life on somebody's boat that they left with me for the week. So yes, my life doesn't suck, regardless of what everybody wants to say on social media. The joke's on you. Your comments are shallow."
Chef Ryan only became the 'Below Deck' yacht chef for the travel
So how did he get on Below Deck Down Under? McKeown said he knew someone in casting. "I just wanted to go to Australia," he laughed. "It was an opportunity. It was there. I'd worked with them a little bit before, so I kind of had a little in. And, just being around it, I saw the show from the beginning. I wasn't really into watching it. But I was made familiar with it years ago. And, yeah opportunity came about and I just said, f*** it, let's do it."
He knew "people that worked on the show." And added, "And just being familiar with [Below Deck]. I had connected with Diana Wallace, who is one of the casting directors. And we were kind of not really in contact, but we were mutual followers of each other on social platforms. So I kind of kept doing it and never following through with it. And then, yeah, it happened."
McKeown is still cooking and he also plans to launch a podcast.
For more on the entertainment world and exclusive interviews, subscribe to Showbiz Cheat Sheet's YouTube channel.