Chefs Compete for Coveted Black Jackets in New Episode of 'Hells Kitchen: Battle of the Ages' [Exclusive Clip]
In an upcoming episode, the Hells Kitchen: Battle of the Ages chefs face one of the biggest challenges and competitions on the show – competing to earn their black jacket.
The final seven chefs will compete in several challenges to earn their coveted black jackets. There are only five black jackets to hand out so two will be eliminated in the all-new "What in Hell's Kitchen?" episode of Hell's Kitchen airing Thursday, Jan. 19 at 8 pm ET on FOX.
'Hells Kitchen' chefs are stunned by HK Flyers
In true Hell's Kitchen style, the final seven chefs learn that it's time for black jackets in a creative way. The chefs walk outside where they see something – or someone- falling from the sky. The HK Flyers parachute in and the chefs observe that some are coming "in hot."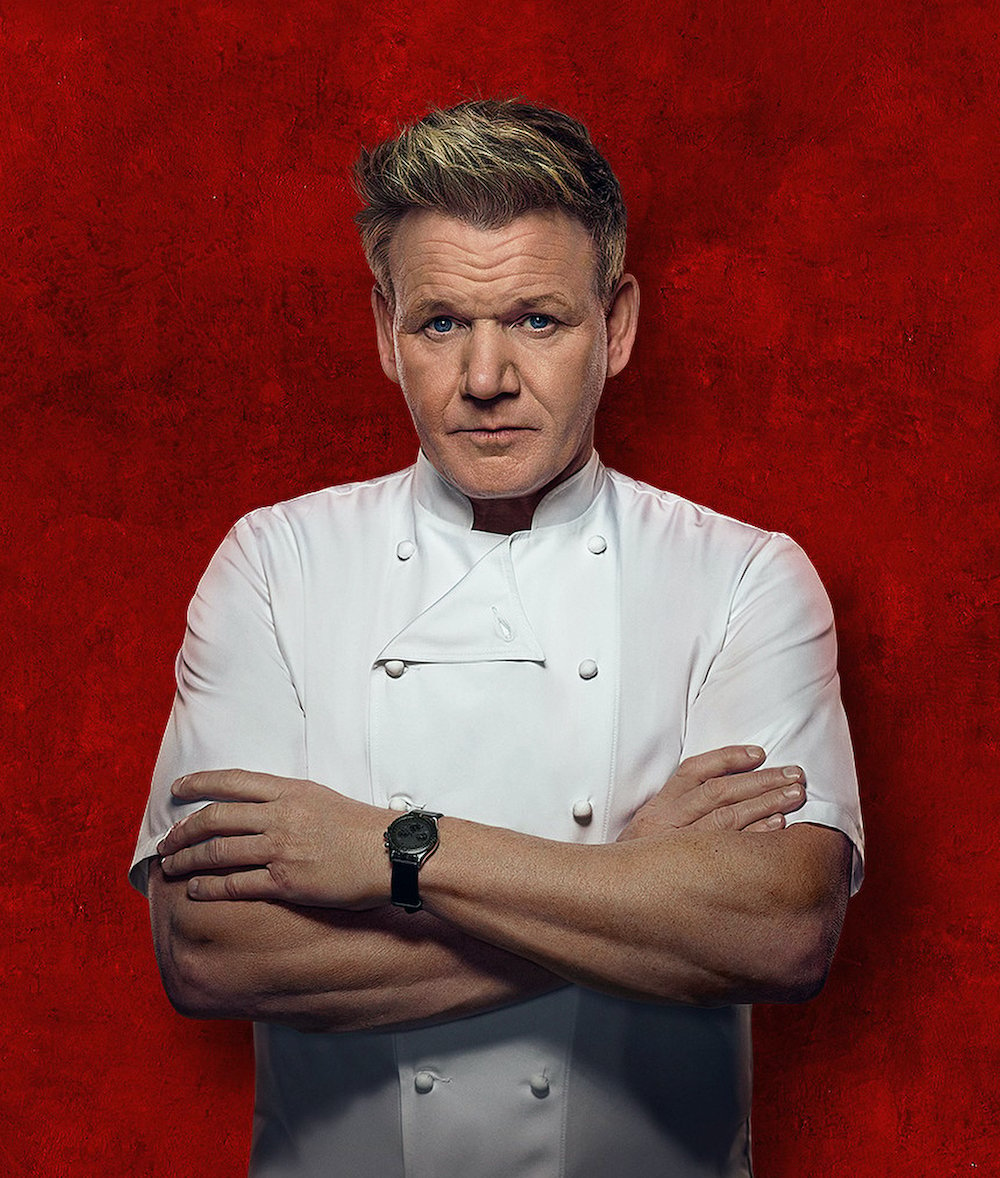 GoPro cameras secured on top of each Flyer's helmet gives viewers a glimpse of dramatic landings on the purple carpet. "Bloody hell!" judge Gordon Ramsay says as one Flyer lands. The chefs marvel and clap as each Flyer lands one by one.
Chef Sommer Sellers sums it up perfectly by saying, "What the Hell's Kitchen?"
What message do the HK Flyers reveal?
The chefs seem perplexed as to what is happening. Flyers are everywhere but when the final parachuter lands, they have a special message for the chefs. "A lot of them falling from the sky, pretty wild," chef Alex Belew says. "They're obviously pretty crazy."
Ramsay introduces the group as the "HK Flyers." Adding, "And they've come to deliver a very, very important message," Ramsay teases. With that cue, the Flyers turn their backs to the chefs and each shirt holds a letter to spell: "Black Jackets."
Of course, this prompts the chefs to cheer and shed a few tears of joy in anticipation. The black jackets signify excellence and endurance for those who remain toward the end of the show. So earning a black jacket is a big milestone and moment in Hell's Kitchen. "It's time for black jackets!" Ramsay exclaims.
What is the black jacket challenge on 'Hell's Kitchen'?
Chef Cheyenne Nichols explains the significance of the upcoming black jacket challenge. "Black jacket is crazy," Nichols says. "Feels crazy that I made it this far. Hopefully, I can put up something really good today. Continue to prove myself. I could throw up right now."
The rest of the chefs high-five one another and pump each other up. Ramsay reveals the challenge.
"Obviously there are seven of you and there are only five black jackets," he points out. "For your first black jacket challenge, chefs to get where you are today, I know there's been some very important people in your life. Your spouse. Your child, your mentor. They've supported you. And some have even sacrificed for you."
"So I want you to make a stunning dish that honors that individual," he adds. Chefs are given 45 minutes. So who rocks this challenge?
Hell's Kitchen: Battle of the Ages is produced by ITV America's ITV Entertainment in association with A. Smith & Co. Productions.
 A new episode of Hell's Kitchen: Battle of the Ages airs Thursday, January 19 at 8/7c on FOX.