Chelsea Handler Criticizes Ex-Boyfriend 50 Cent Following His Donald Trump Endorsement: 'You Used To Be My Favorite Ex-Boyfriend'
Chelsea Handler is speaking out against 50 Cent. The "In Da Club" rapper has been at the center of controversy since earlier in the week of Oct. 18, when he publicly endorsed President Donald Trump in the 2020 presidential election. Weighing in on the drama, Handler jabbed at her ex-boyfriend in a message shared on Twitter.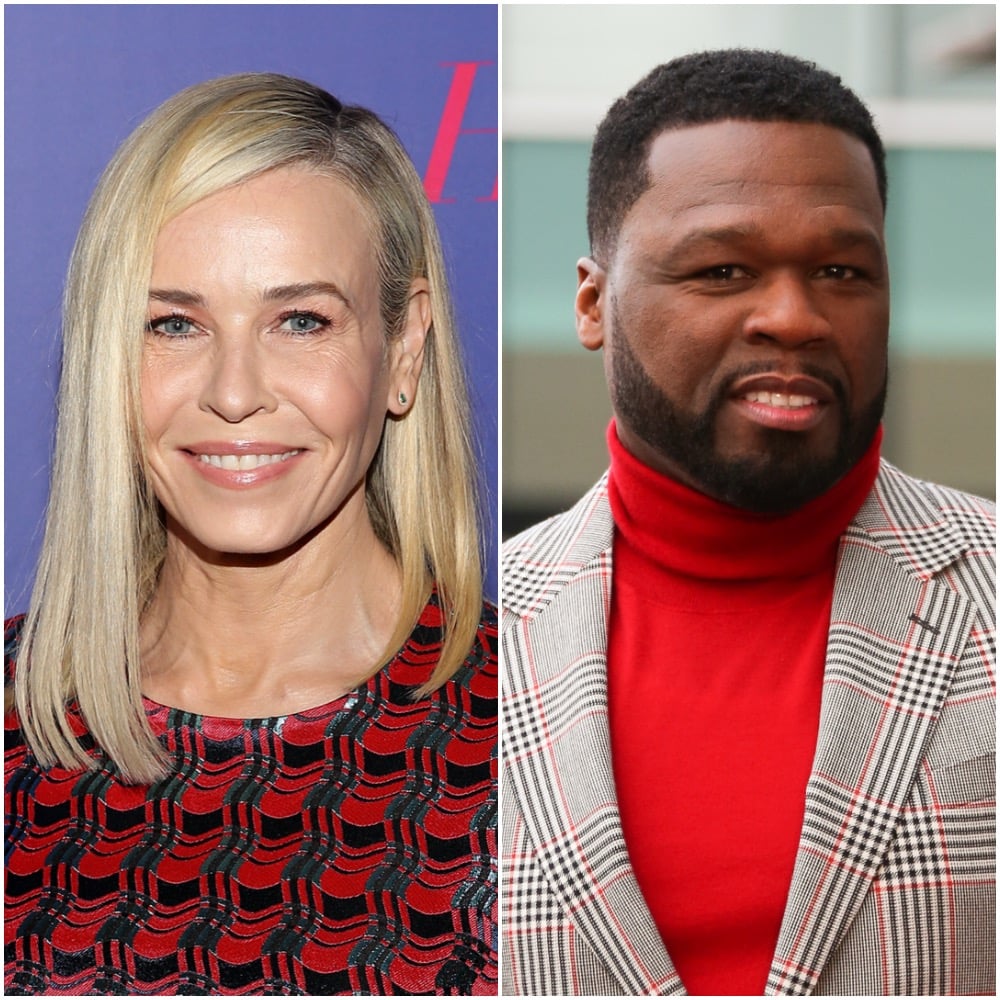 50 Cent has announced his support for President Donald Trump
50 Cent threw his support behind President Trump after seeing the tax rate plan proposed by Democratic presidential candidate Joe Biden.
He took to his Instagram and Twitter pages with a screenshot from the CNBC show Power Lunch that featured an analysis showing that high earners in states such as New York, New Jersey, and California could see a tax rate increase of over 60%.
Condemning the plan, the Queens, New York native wrote: "👀 WHAT THE F*CK! (VOTE For TRUMP) IM OUT, 🏃💨 F*CK NEW YORK The KNICKS never win anyway. 🤷‍♂️ I don't care Trump doesn't like black people 62% are you out of ya f*cking mind. 😤"
RELATED: You Probably Never Realized These Celebrities are Business Owners
50 Cent's message earned him widespread criticism
50 Cent's posts amassed a total of more than 400,000 likes, with many Biden supporters criticizing him for his message. Amid the backlash, he took to Twitter to defend himself against the critics.
In a message shared on the evening of Oct. 20, he wrote, "👀 Yeah, i don't want to be 20cent. 62% is a very, very, bad idea. 😟 i don't like it!"
That post garnered thousands of comments, including one from Handler, who she wrote that she's started to view him differently. "You used to be my favorite ex-boyfriend," she tweeted.
RELATED: Chelsea Handler Hilariously Reveals How She Met Rapper 50 Cent
Chelsea Handler previously had a friendly relationship with 50 Cent
Handler started dating the "Many Men" rapper in 2010 after meeting him on her show, Chelsea Lately, a year earlier. Their relationship continued for a few months before Handler broke up with him over his ties to his ex-girlfriend, Ciara.
As she explained in a 2012 appearance on Howard Stern's show (via Madame Noire):
I think one of his ex-girlfriends was coming on my show and she's one of those singers — I can't remember her name. She's really hot. He was dating her I guess previous to me. Right before Anguilla, Ciara — that's her name! — was coming on the show, and he called me to tell me something about her like she still calls him all the time, and she still tells him that she loves him or something. And I'm at my job, and I go 'Curtis, honestly this is like eighth-grade sh*t. Why are you telling me this?'
Handler said that was the last straw for her (though Ciara pushed back on Handler's version of events in an interview on Power 106 Los Angeles). But even so, she and 50 Cent remained good friends.
She even gave 50 Cent a shoutout on her Twitter page back in August. She shared a throwback photo of them together along with a message where she called him her "teddy bear" and her "favorite ex." But it looks like that's no longer the case.