Chelsea Handler 'Had a Great Time' Taking Her SATs While On Acid
Chelsea Handler has a lifetime's worth of crazy stories, many of which she's recounted in her comedy routine. When someone's rubbed shoulders with as many celebrities as Handler has, they're bound to have an interesting life. Handler has also used drugs recreationally from time to time in the past, and she has plenty of stories about those experiences as well.
In fact, according to Handler, she was under the influence during at least one very important test in high school. Let's take a closer look at how Handler enjoyed herself while taking her SATs … high on acid.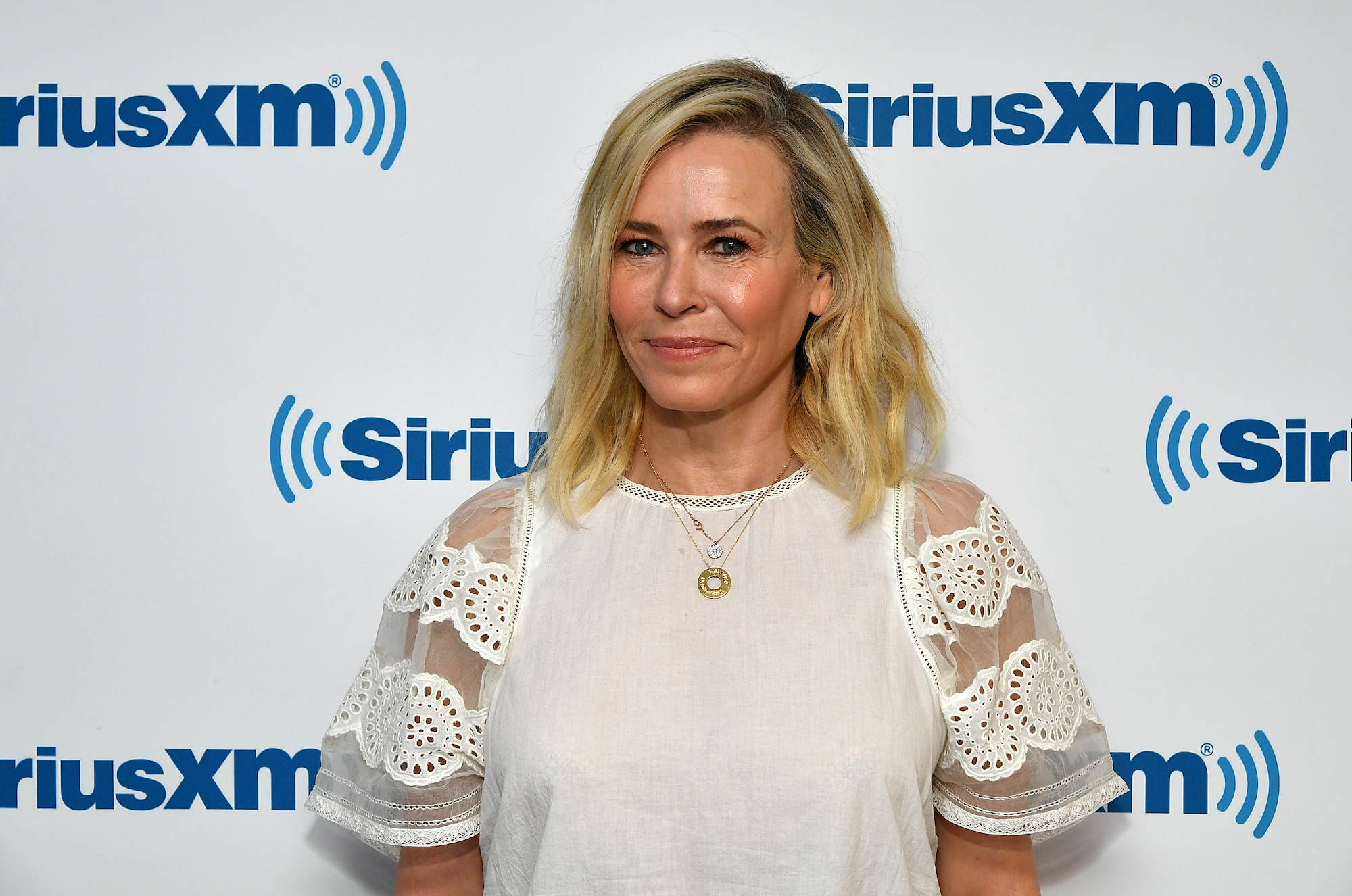 Chelsea Handler revealed she took the SATs on acid in a tweet mocking Donald Trump, Jr.
During the Trump administration, Handler came out as strongly anti-Trump. She even challenged her ex-boyfriend 50 Cent on a rumor that he considered voting for Trump. When Donald Trump, Jr. defended Kyle Rittenhouse, the man who had shot two in Kenosha, Wisconsin during protests, Handler had a strong message for him.
She posted on Twitter the following in response to his comments: "When I was 17, I took my SATs on acid, but I never murdered two people. Note to all Republicans: your guy's son thinks killing two people is just growing pains." Political implications of her tweets aside, Handler's statement that she took one of the most important tests a high schooler can take on a potent drug was quite the confession. 
Chelsea Handler said she 'had a great time' taking the SATs on acid
Handler was answering several questions in a video for WIRED Magazine. At one point, Handler was commenting on the questions and referenced her SAT test. One question was "Where did Chelsea Handler go to college?" This brought back Handler's memory of the test:
"'Where did Chelsea Handler go to college?' Chelsea Handler took her SATs on acid so she never got accepted to college. But … she had a great time taking that test." 
Two references to the event mean Handler likely wasn't exaggerating. It also sounds like it didn't quite help her on the test – though her answers were likely much more creative than the average test taker. It's safe to say it worked out well for Handler, however. While she never got into college, she did go onto become a successful comedian. Most comics work their whole careers to get what she got – multiple shows and comedy specials. 
Knock Handler if you like for being so flippant about the SATs, but it's clear that everything worked out well for her. Who knows what would have happened if she hadn't taken the test high? Maybe she would have gone to college and missed out on a lucrative career in show business. 
Chelsea Handler has had a hilarious career in show business
Handler's career as an entertainer has evolved significantly over the years. She's been a stand-up comedian and appeared in movies. She's also well known for her E! show Chelsea Lately. That show featured comedic bits turning pop culture on its head as well as jokes ripped from the headlines. It featured a rotating cast of comedians who would join her to joke about celebrity news and entertainment items. 
Handler also has a deal with Netflix to produce original content. One of those pieces of content is a series called Chelsea Does. That show was a documentary series with a comedic angle that showcased Handler exploring a number of interesting topics. One episode featured Handler discussing drug use and even trying some herself. 
This also wouldn't be her first run-in with drug use, apparently. She referenced earlier drug use in a tweet aimed at a powerful political figure.