Chelsea Handler Hilariously Reveals How She Met Rapper 50 Cent
Chelsea Handler recently came up in the tabloids because of a potential falling out with former bestie Jennifer Aniston. At one point, they were friendship goals! But then, Handler let the world in on the truth. While talking to The Huffington Post, she told the interviewer that her friendship with Aniston is actually a burden. Mostly because people are always asking about her and her former hubby. It's said the bond fell apart because Handler couldn't keep her mouth shut about Aniston's personal life.
Why is this relevant? Because it's not the first relationship that Handler lost because she couldn't keep her thoughts to herself.
Chelsea Handler's relationship with 50 Cent ended because of drama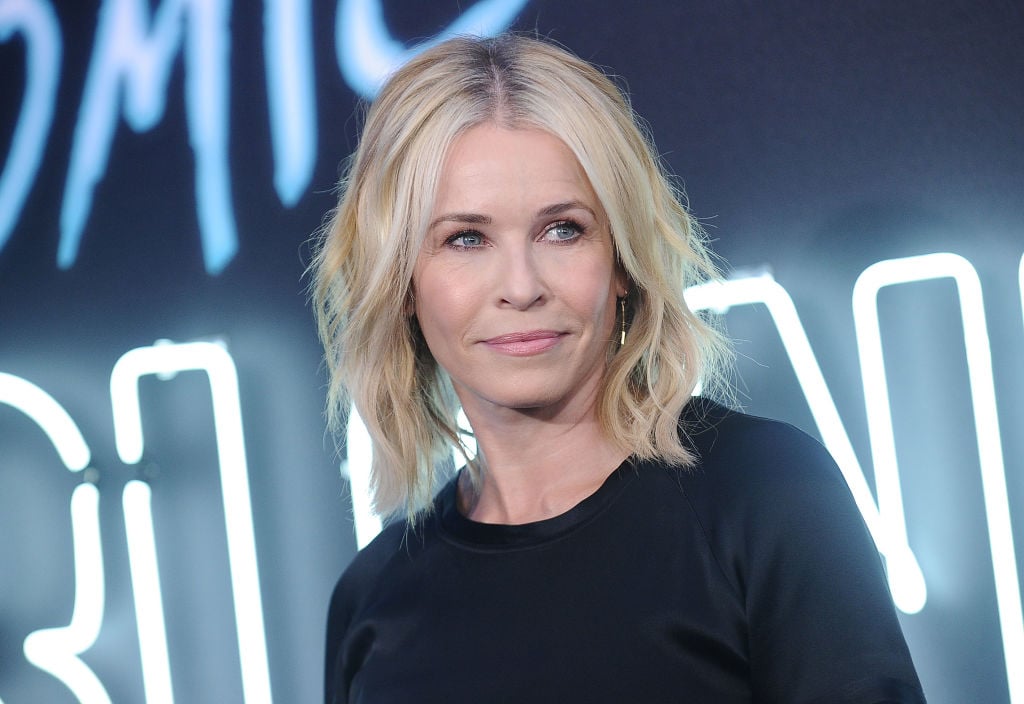 Handler jokes about relationships often so it's no surprise that she has a bit of experience under her belt. While on The Howard Stern Show, Handler admitted that she has a thing for black men, a trait she may have gotten from her father, who liked black women. According to the famous comedian: "Black guys are very, very masculine."
50 Cent is pretty tough, so it sounds like a match made in heaven! Unfortunately, his ex-girlfriend wasn't going to let her beau go so easily. When Ciara was scheduled to be on Handler's talk show, the singer took the chance to blow up 50 Cent's phone. What did she want? According to the rapper, Ciara would call him and do her best to try to get In Da Club singer to break things off with current lady. 50 Cent, the great guy he was, kept Handler in the loop.
It was all just too much, though. Instead of dealing with the drama, which she called eighth-grade drama, she broke it off. But she didn't just break it off cleanly. She told him that she was too good for him! The comment rubbed him the wrong way, and she never heard from him again.
How did Chelsea Handler meet 50 Cent?
While on the Youtube Channel First We Feast, specifically on the Hot Ones segment, Handler shared some info about how she became acquainted with 50 Cent. During the show, Handler opens up about a wide variety of situations she's been through. She talked about some of her experience with drugs (hilarious), how an early DUI set her on the straight and narrow path and her little known passion for skiing.
Here's the question pitched that triggered the memory: Why do rappers make the best talk show guest?
At the time, Handler just had a hot wing that basically put her down for the count. There was coughing and a pretty long pause before she could even approach the question! The interviewer brought up the point that rap guests are always late. She agreed. Apparently, P.Diddy was 3 hours late to their interview, but he wasn't the only one!
50 Cent was so late that she scolded him when he finally did arrive! His response? Send her bouquets every day. Ultimately, he sent so many that he filled her office! She figured she'd better have sex with him if she wanted to get him to stop. Talk about one way to start a relationship, though maybe Handler was joking.
Who else has Chelsea Handler dated?
According to Ranker, there have been quite a few men in her life. Famous chef Bobby Flay took her out on a dinner date once in 2016, but sparks didn't quite fly. From January 2011 to September 2013, she was super close with businessman André Balazs. In June 2010, she was locking lips with an animal trainer and TV personality Dave Salmoni. Her other long-term relationship was with the former chairman of NBC Broadcasting, Ted Harbert. They were together from 2006 to 2010. Last up is David Alan Grier who she allegedly dated back in 2005.
While Handler is currently single, it's only a matter of time before she finds the next love of her life. Hopefully, she'll be able to hang on to him this time around.