Chelsea Handler Wants to Be 'More Open-Minded' When Dating
Chelsea Handler has always been one to tell it like it is. There is no sugar-coating things. If she has an opinion, she's going to let you know.
For her professional life, this has worked out quite well. Handler had a successful talk show on E! before jumping over to Netflix to host Chelsea and Chelsea Does. 
And while her out-there, no holds bar approach has found her major success in Hollywood, this approach hasn't always led to success in her personal life. The 44-year-old recently discussed how she's changing and why she wants to be more open-minded when it comes to dating.
Who is Chelsea Handler?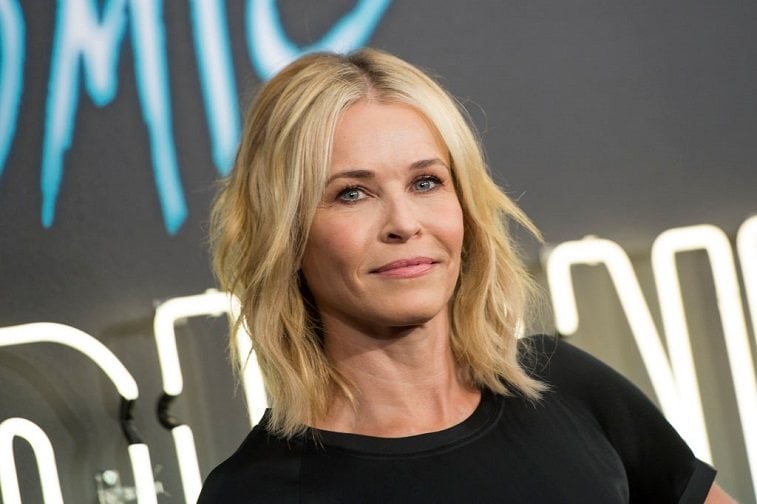 Handler started on television in 2004. Back then she was on the hilarious and popular Oxygen show, Girls Behaving Badly.
From there, she moved on to The Chelsea Handler Show and then, the show that would really make her big, Chelsea Lately. In a landscape where people were watching what they said, Handler was saying it all. Her remarks were controversial, her guests unconventional, and her shows are wildly popular.
From 2007 to 2014, Handler hosted one of E!'s most popular shows. She was so big that Netflix decided they wanted to get in on the game: In 2016, Handler premiered her new show, Chelsea on Netflix. The show aired 120 episodes between 2016 and 2017. 
Chelsea Handler's dating life is as unpredictable as her show
When it comes to dating, the comedian certainly doesn't seem to have a type. Her past relationships have included a mega-star rapper (50 Cent), a Canadian animal trainer (Dave Salmoni), and NBC chairman, Ted Harbert.
In her memoir, "Life Will Be the Death of Me," Handler admitted that she's drawn to older men, although she joked, the older she gets, the less age difference there has to be. In an interview in her book, she says this attraction has to do with the fact these men seem to have it together, unlike many of the younger men she has been around.
She also revealed that she doesn't really get hit on by men, especially in the United States. "I'm loud. It's obnoxious," she quipped. "People are scared of me."
Though the comedian opens up in her new book, not many people know much about the comedian's past relationships.
Chelsea Handler is ready to be more open-minded
We all have our preferences when it comes to dating. There will be those certain traits that make us go, "Nope, not gonna happen." But the New Jersey native says she takes this to the extreme.
In a recent interview with Health magazine, Handler discussed her recent book, which has a big focus on who she will one day marry. Health asked her what it's going to take to find that special person. The comedian opened up saying that it is going to take a change in how judgemental she is and what she expects.
"I have to be more open and less judgmental," Handler said. "My thing is, like, if I see a belt that I don't like, you're out. If I see him wearing the wrong kind of shoes or if he has a weird walk—see you later." She continues, "…my goal in finding somebody is just to be more open-minded."
It sounds like it's an approach Handler has taken not just to her personal life, to her professional life as well. Though she found tremendous success on the air and through Netflix, Handler has decided to go back to stand-up.
She says she found herself pretty much doing a show while she was on tour promoting her new book. One day it dawned on her that stand up was where she needed to be, and that her book was a good source for new material. She said she told herself: "This is what you've done your whole career. This is exactly what you should be doing with such serious material."