Cher 'Didn't Even Look at the Script' Before Saying 'Ok' to 'Mamma Mia 2: Here We Go Again'
Cher starred in the movie musical sequel, 'Mamma Mia 2: Here We Go Again,' even revealing that she didn't look at the script before agreeing to the cameo.
Lily James, Meryl Streep, Amanda Seyfried, and Cher in Mamma Mia 2: Here We Go Again, this movie musical production became a favorite of many theater fans.
Cher appeared in 'Mamma Mia 2: Here We Go Again' as Donna's mother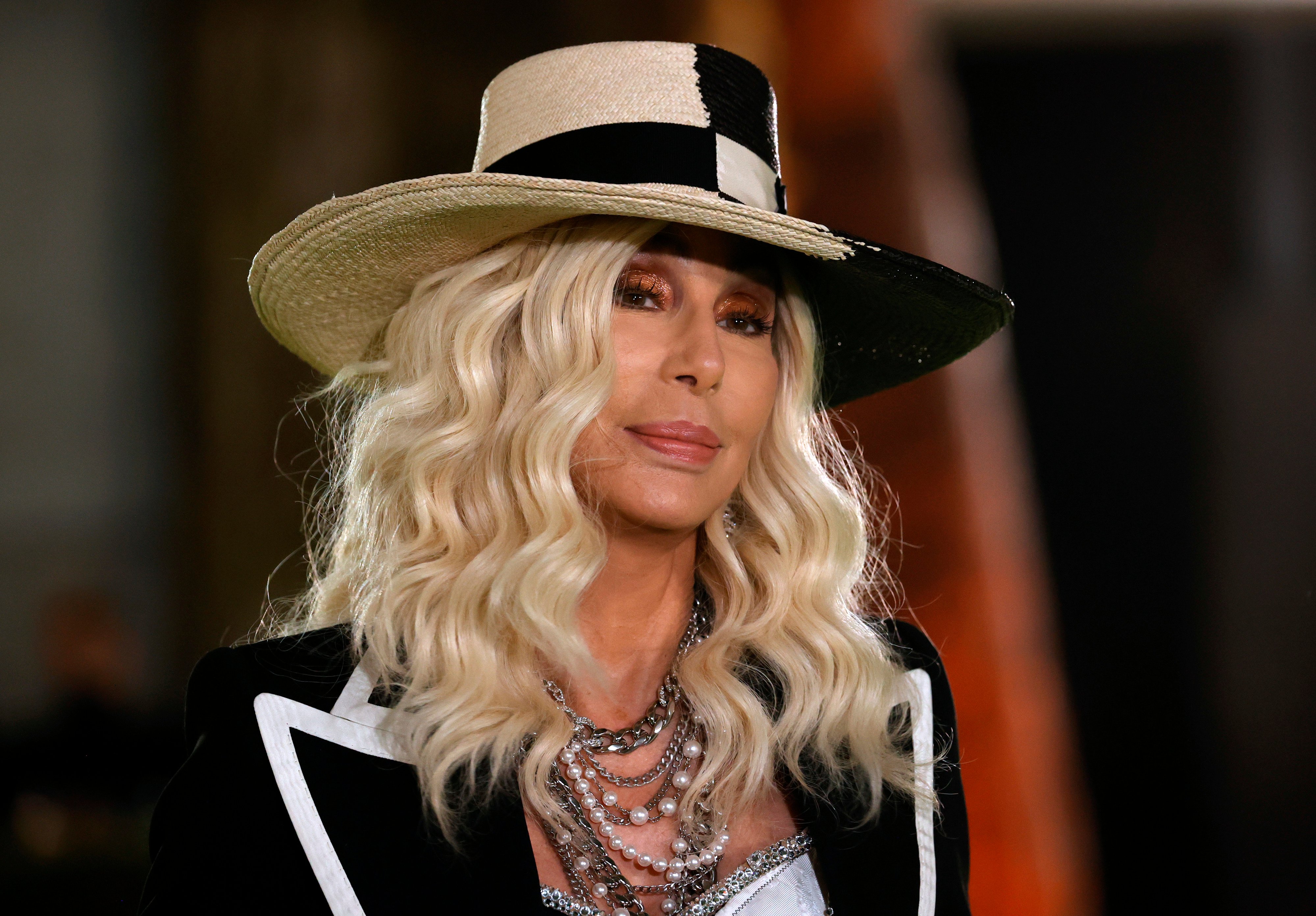 Cher appeared as the overly confident and always fabulous Ruby Sheridan for Mamma Mia 2: Here We Go Again. Ruby's lack of relationship with Donna Sheridan explained the character's noticeable absence from the original Mamma Mia stage production and movie musical. 
With Sophie having her first child during the Mamma Mia sequel, though, it was important for this character to be a part of her life going forward. As a result, Cher performed songs like "Super Trouper" as Ruby Sheridan. 
When it came to Cher's process of getting this role, though, the Grammy Award-winning artist revealed she didn't audition for the part or even read the script before accepting the Mamma Mia 2: Here We Go Again role.
Cher didn't even look at the script before accepting her 'Mamma Mia 2: Here We Go Again' role
In addition to her music stardom and her cameo in Mamma Mia 2: Here We Go Again, Cher appeared in several feature films, including Burlesque, Moonstruck, and The Witches of Eastwick. During a 2018 interview posted to Cher News, Cher was asked if that was the first time she was cast as a grandmother. 
"I didn't even look at the script," Cher responded. "The reason I did Mamma Mia 2 is because my agent, my old agent, and my dear, dear friend Ronnie Meyer, who is the head of all of Universal [Studios,] called me up and said, 'Cher you're doing Mamma Mia' and hung up."
"And I wouldn't take it from anybody in the world except him," she added. "So, I said, 'ok, fine.'"
Cher recorded her versions of well-known ABBA songs
In conjunction with her appearance in the ABBA-themed movie musical, Cher performed her version of songs originally recorded by the pop band. Cher later created a cover album featuring "The Winner Takes It All," "The Name of the Game," and other iconic ABBA tracks.
"I don't remember doing anything memorable, except singing 'Fernando,'" Cher said during an interview with the New York Times. "Afterward, when Jen [her assistant] and I were packing to go home, I said, 'You know what might be fun?'" 
"This is how I get myself into all kinds of trouble. 'It might be fun to do an Abba album,'" she continued. "The songs are easy to sing, but they're complicated, too. Some of them are hard as hell, which is why I was in the studio again tonight."
Cher's version of "Waterloo" was even featured in the Netflix original series AJ and the Queen. A third Mamma Mia has not been confirmed. However, after a hiatus of several years, ABBA returned with an album in 2021. Voyage included songs like "Don't Shut Me Down" and "I Still Have Faith in You."