What Is Cher's Net Worth?
Singing legend, Cher, is celebrating her birthday today. Learn the value of her fortune ahead and how she made the bulk of it.
Today is the birthday of legendary singer, Cher. The "If I Could Turn Back Time" singer and performer known for her elaborate costumes has been performing since the 1960s. Keep reading to learn how much money Cher's made throughout her career in music.

How old is Cher?

Cher is 73 years old, according to Biography.

What is Cher's birthplace?

Born Cherilyn Sarkisian, Cher's birthplace is El Centro, California.

What is Cher's net worth?

The singer's estimated net worth is $305 million.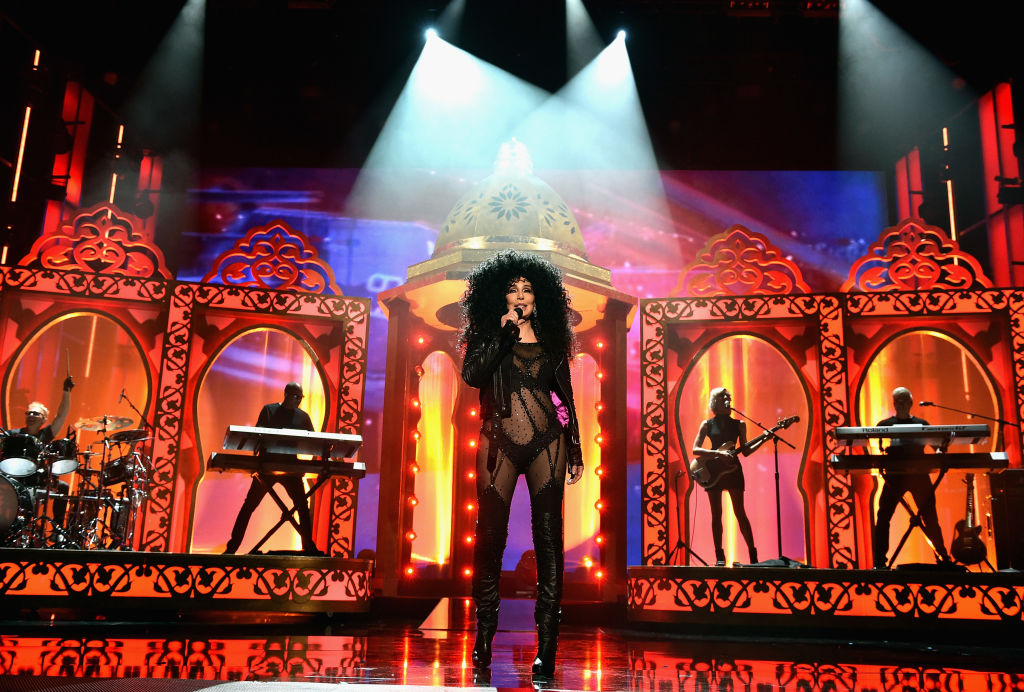 A residency at Las Vegas made Cher boatloads of cash. She earned $300,000 a week during her residency from 1980-1982.
In 2008, she began headlining shows at The Colosseum located at Caesars Palace where she made $180 million for the three-year gig.

Is Cher married?

Cher isn't currently married. She's been married twice. She married her first husband, Sonny Bono, at the age of 16. The couple together made up the singing duo, Sonny and Cher. Their marriage lasted from 1964 to 1975.
After they divorced, she married Gregg Allman of the Allman Brothers Band. Allman and Cher married in 1975 and divorced in 1979.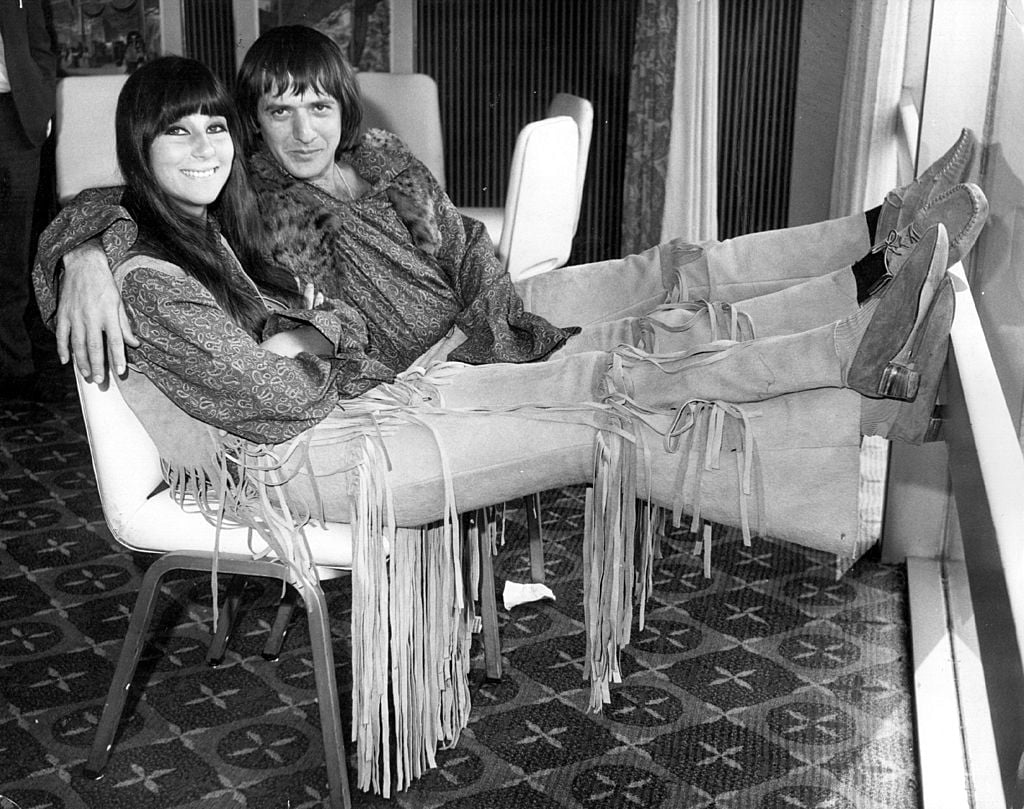 Cher has gone on to date other famous men in Hollywood including Val Kilmer, Richie Sambora, Tom Cruise, and Warren Beatty. During an appearance on the Late Show with David Letterman, Cher explained she "almost" dated Elvis Presley.
Does Cher have any children?

Yes, Cher has two children. She and Bono had a son, Chaz Bono, originally named Chastity, who underwent gender transition surgery in 2008. A second son, Elijah Blue Allman, Cher had with Allman.

What are Cher's most popular songs?

The singer has a slew of hits dating back to the 1960s. With Sonny, Cher first hit it big with "I Got You Babe" in 1965. The duo has a number of hit songs together including, "The Beat Goes On."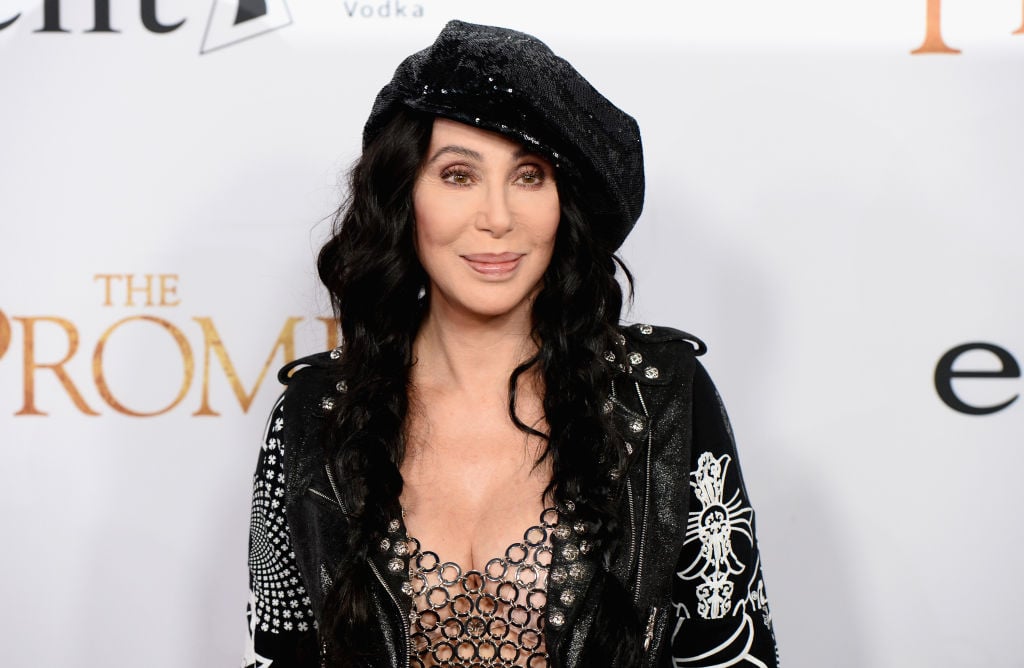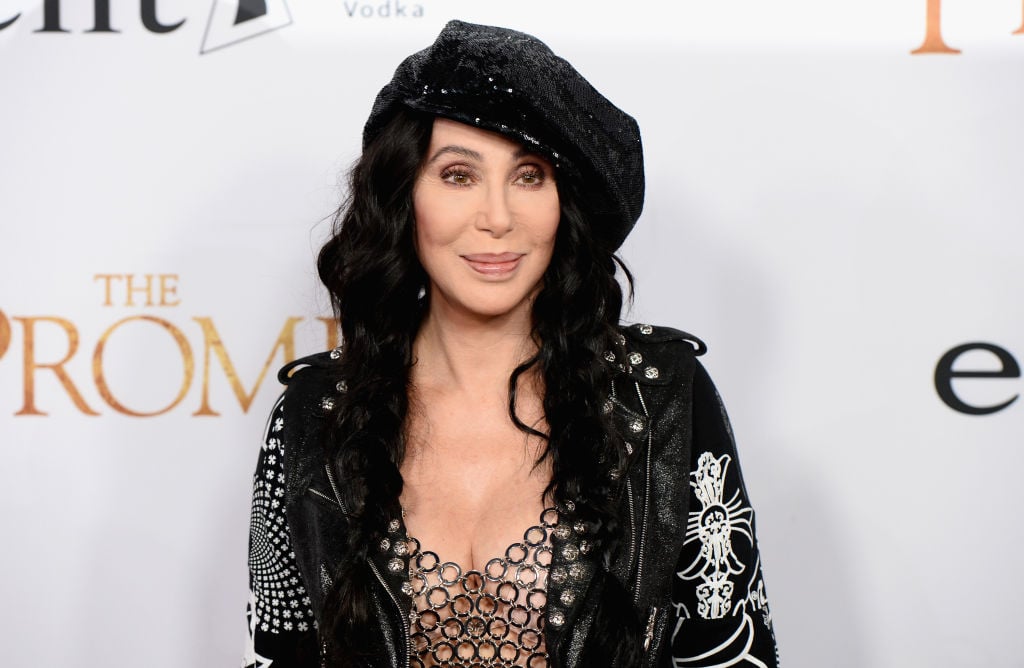 When Cher embarked on a solo career she went from a popular singer to a legend.
Over the course of her decades-long solo career, Cher's most popular songs have included 1999's "Believe," 1973's "Half-Breed," 1971's "Gypsys, Tramps & Thieves," 1989's "If I Could Turn Back Time," 1974's "Dark Lady," and 1989's "Just Like Jesse James."

Cher's most famous quotes

Cher's given some very quotable interviews over the years. One of her most famous quotes came from a 1996 interview with Jane Pauley. During the interview, Pauley asked Cher about a comment — Cher once said, "A man is not a necessity, a man is a luxury," —  she previously made about men.

The singer responded saying, "Like dessert, yeah. A man is absolutely not a necessity." When asked if she meant it to sound bitter, Cher replied, "Not at all. I adore dessert. I love men. I think men are the coolest. But you don't need them to live."

The interview could've ended there but no, Cher gave more incredible quotes. She added, "My mom said to me: 'One day, you should settle down and marry a rich man.' I said, 'Mom, I am a rich man.'"