Cher Once Slammed Ellen DeGeneres for a Bad Impression of Her and Called Her a B*tch
In 2018, Ellen DeGeneres and Cher went to a Drybar to surprise a couple of patrons with new hairstyles. But, as several comments under the YouTube video point out, Cher seemed to grow progressively more annoyed at DeGeneres as filming went on. At one point, the superstar even called the talk show host a "b*tch."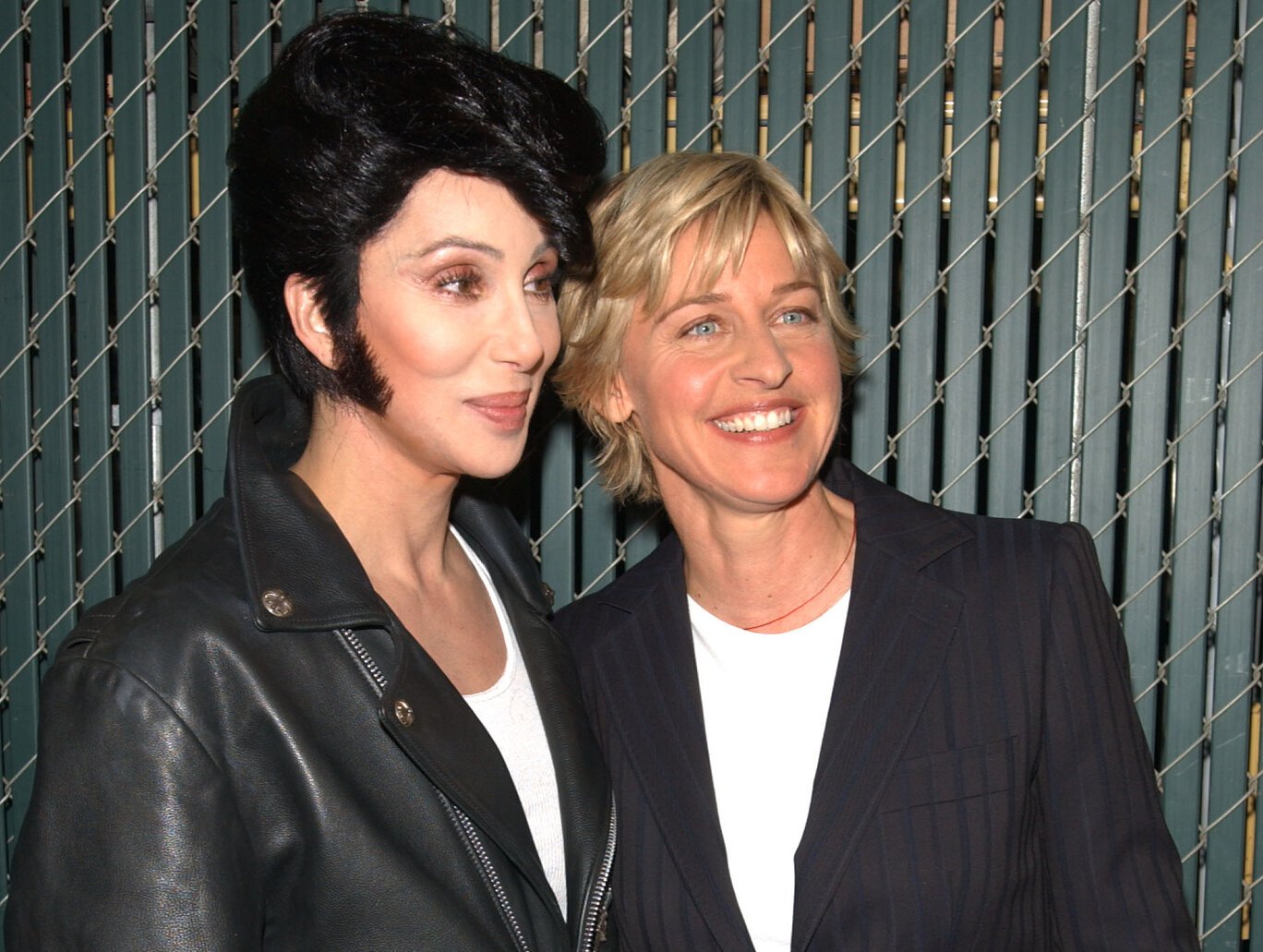 Cher and Ellen DeGeneres play hair stylist
When Cher and DeGeneres first walk in the Drybar, the women seated at the mirrors are stunned. Right away, DeGeneres gets to work spraying their hair with a hefty amount of water. Cher, on the other hand, is concerned by the prospect of ruining her "client's" hair.
A few commenters noted that they appreciated Cher's care under the YouTube video.
"I love how Cher was actually trying hard to do her hair well," wrote one YouTube user.
"I always loved Cher as the artist, but this shows why I have grown to respect and love her as a person I can look up to: She really loves and respects people as equal beings," commented another. "She doesn't treat them as props for staging her grandiosity. She really cares about not ruining that woman's hair and about not degrading her for 'entertainment.'"
As Cher tries to give her client a proper blowout, DeGeneres keeps interfering with more product.
"Stop it! No, no, no," Cher tells her.
Cher calls Ellen DeGeneres 'a b*tch'
DeGeneres and Cher go a long way back. As the talk show host combed her client's hair with a fork, Cher brought up how long the women have known each other, since DeGeneres was on her first sitcom.
When DeGeneres tried to hand Cher the fork to comb her client's hair, she said, "I'm not doing it. You're an idiot."
The segment goes on as Cher and DeGeneres quip back and forth. Eventually, the two get into a fight – Cher with a spray bottle of water as her weapon, DeGeneres with a blowdryer.
Of course, at one point, wigs come out and DeGeneres does an impression of Cher. Cher calls it one of the worst impressions she's ever heard of herself.
Later on, DeGeneres brings up that the Drybar patrons know her better than they know Cher because they watch her regularly on TV.
"You're such a b*tch," Cher shoots back.
Cher and Ellen DeGeneres go at each other – Is it all in good fun?
This type of outing isn't uncommon for DeGeneres to do with her guests. She does these types of skits regularly where the shtick is to make either her celebrity guests or audience members feel uncomfortable in the name of comedy.
Cher and DeGeneres reflected on how long they've known each other during their time as hairstylists. They seem to have a history of friendship. And yet, YouTube users couldn't help but comment on how Cher seemed annoyed at parts of the video. Though that might just be the whole point.
"Ellen anoying Cher for 8 minutes straight," commented one YouTube user.
"It's obvious that Cher is for sure annoyed and had enough with her jokes," wrote another.
One commenter likened DeGeneres to an "annoying bratty little sister," another to "that dude that [doesn't] get the hint."
But what made viewers most uncomfortable was DeGeneres' treatment of her "client" vs. Cher's.
"I respect Cher for not trying to embarrass everyone like Ellen does," commented one YouTube user.