Cher Reveals Her Secret to 'Never Get Old' – 'It's All About Having Fun'
Cher is an award-winning artist known for her long dark hair and songs like "Believe" and "Strong Enough." Thanks to her partnership with MAC Cosmetics and their "Challenge Accepted" campaign, this musician commented on her relationship with makeup and her secret to never getting old. 
Cher and Saweetie partnered with MAC Cosmetics for the 'Challenge Accepted' campaign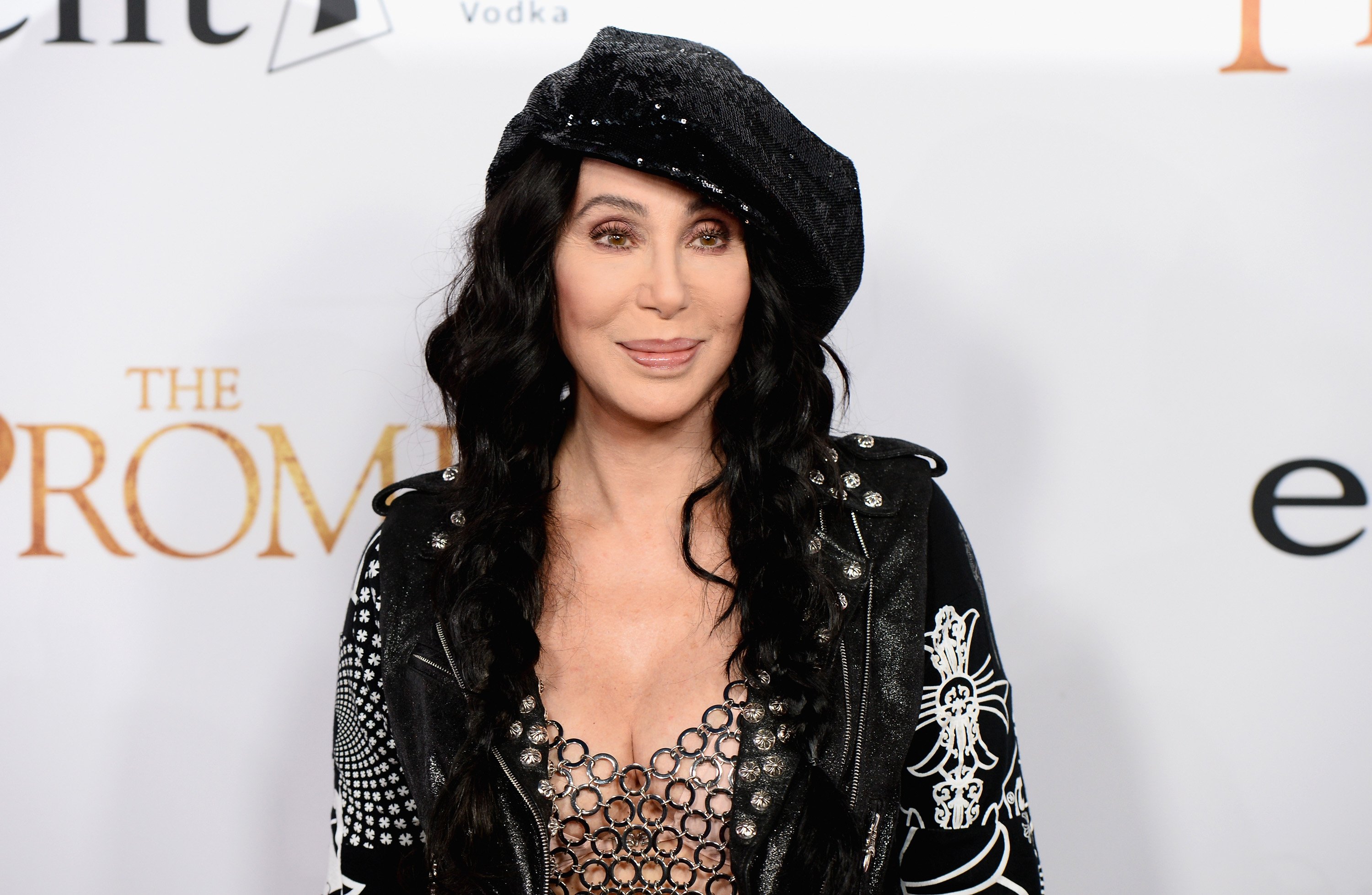 Cher is one of the actors in Mamma Mia: Here We Go again, later releasing her covers of ABBA songs in conjunction with her Dancing Queen album. 
"I was always Cher, but I didn't have the luxury of makeup, hair, and costumes at four," Cher said in a statement according to Variety. "I was always stubborn… no matter what happened, I never gave up. I couldn't let it matter what people thought. I took risks because… what else do you do? I was like a bumper car: when I hit a wall, I just backed up and turned around. I've been saying Challenge Accepted for a Millennium."
This influence in pop culture led MAC Cosmetics to partner with Cher for their "Challenge Accepted" campaign, encouraging fans to test out waterproof makeup. Cher appeared in advertisements alongside the "Best Friend" singer, Saweetie. 
Cher shared her secret to never getting old is to 'never stop being a girl'
As a musician with a career spanning decades, Cher revealed what she does to stay young. Now over 70 years old, this artist revealed that changing up her makeup and embracing being a girl is one of the ways she stays young. 
"You know what? You never stop being a girl," Cher said during an interview with People. "If you never stop being a girl, you'll never get old." 
As a celebrity known for sporting several makeup looks, Cher commented on her transition away from Sonny & Cher–era disco makeup. The artist still enjoys "mixing it up" when it comes to her self-expression via makeup.
"It's all about having fun," she said during the same People interview. "I just think that people who worry about the way someone puts on their makeup should get a life."
MAC Cosmetics 'Challenge Accepted' campaign wouldn't be the first brand deal for Cher 
Outside of her work with MAC, Cher is known as a pioneer in the world of infomercials and celebrity brand deals, partnering with large companies decades before it was the norm for celebrities to do so. 
In 2022, Cher partnered with Ugg for their "Feel" campaign, which celebrates national heroes and a positive change in the world. Thanks to the fashion company VIDA, Cher created a clothing line.
The "Believe" singer also supported several nonprofit organizations, GLAAD, American Foundation for AIDS Research (amFAR), and Afghanistan Relief Organization among them. Music by Cher is available on most major streaming platforms, including Spotify and Apple Music.