Cheryl Burke Considers This a 'Curse' When it Come to Her Celebrity Partners on 'Dancing With the Stars'
'Dancing With the Stars' pro Cheryl Burke opens up about something she considers to be a curse in a celebrity partner.
Showbiz Cheat Sheet spoke with pro dancer Cheryl Burke and her season 29 partner AJ McLean over Zoom about their Dancing With the Stars experience and their podcast, Pretty Messed Up. During our conversation, Burke revealed what she considers to be a curse — being partnered with the likes of certain celebrities, including the Backstreet Boy.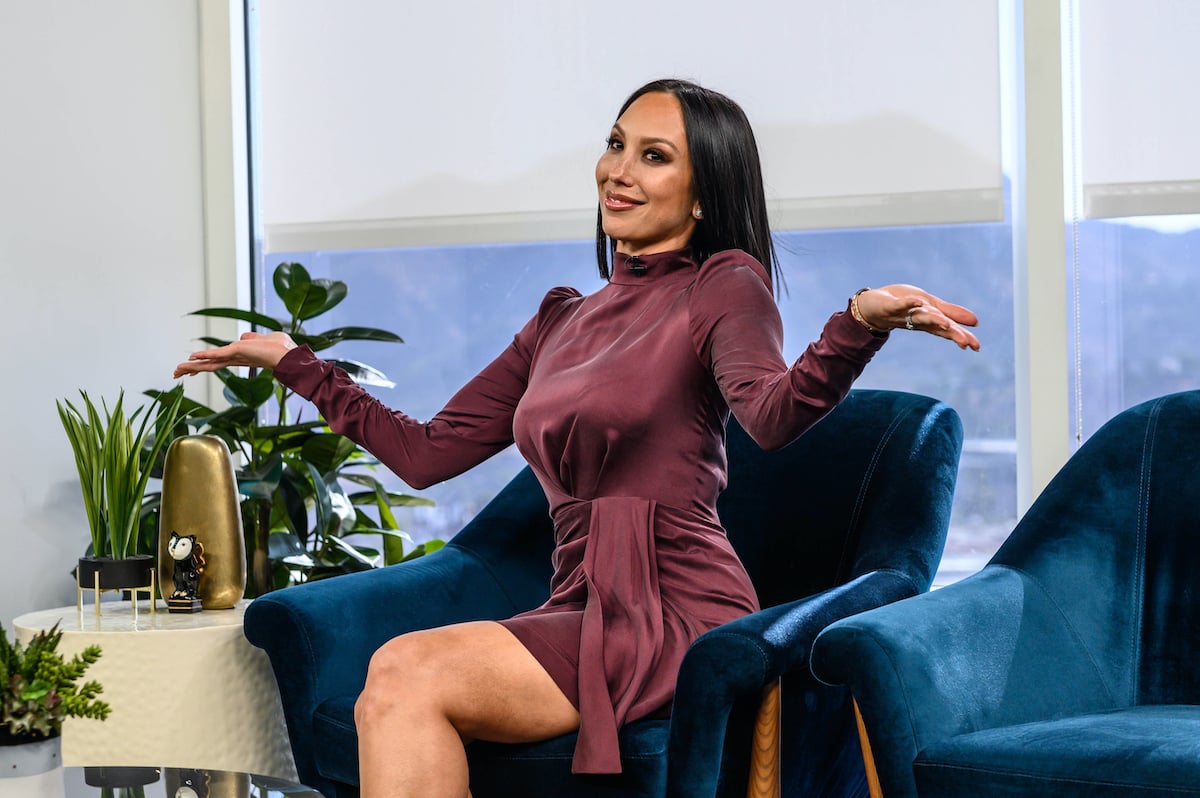 Cheryl Burke has been on 'Dancing With the Stars' since 2006 
Burke started working as a pro on DWTS in 2006. Over the last 15 years, she has worked with celebrities of all abilities, taking home two Mirror Balls throughout her career. 
As the years go by, Burke has been considering retirement more and more. That doesn't mean she wants to leave the show — Burke has talked about her desire to become a judge or work as a mentor in some capacity.
Regardless of what Burke's contribution to Dancing With the Stars looks like in the future, one thing is for sure. Burke will always be toughest on those competitors who have some semblance of dance experience. 
Working with AJ McLean was special for Cheryl Burke 
Throughout her time on DWTS, Burke has worked with dancers of all abilities. One might consider it a good thing to be partnered with someone who has a little bit of experience, like boy band member McLean. 
But for Burke, that's not the case. 
"Obviously, I'm so grateful to have AJ," she told Showbiz. "Honestly, his dance experience and his dance ability was amazing." 
Burke laughed, adding how that was "probably the first time" McLean heard her say such a thing. That's because when she's partnered with someone who knows how to dance even a little bit, Burke feels kind of cursed. 
Getting a celebrity partner with talent is a curse for Cheryl Burke 
As a pro, it's Burke's job to teach celebrities the art of ballroom dance. While some might think that would be easier with a partner who has dance experience, Burke says that's not true. 
"People [end up thinking] 'You must be taking it easy this season because it looks like [your partner] can pick up choreography,'" she explained on our Zoom call. Burke says those celebrities who can pick up choreography are great, but it's not just about landing the moves.
"I push my partners who have talent," she admitted. "It's almost like a curse when you get someone with talent for me because then I'm even harder." 
For Burke, that means finessing the details of the dance. When she has a partner with experience like Backstreet Boy McLean, Burke pushes for perfection so they stand out from the competition.
"I become so obsessed and crazy about every detail of the routine," Burke added. "But you can see the difference [between] someone who just learned his steps and hopefully he can make it through the dance [versus] someone who's worked on the detail to where it comes second nature and he can dance it backwards and forwards." 
Cheryl Burke pushed AJ McLean because of his dance experience
For Burke, some of her best partners have been those who can perfect the moves and finesse the details. 
"It's the people who can learn fast and be able to now work on the detail," she said. "That's what I was pushing from [AJ]. I was pushing greatness. I know he can do it. And with that comes obviously tough love." 
Though they didn't make it as far as they wanted to in season 29 of Dancing With the Stars, Burke and McLean remain close. Together with René Elizondo, they host the Pretty Messed Up podcast each week.