Cheryl Burke Doesn't Agree With Demi Lovato's 'California Sober'; 'It's Disrespectful to Use the Word Sober When You're Not'
Demi Lovato is back and bearing it all with Demi Lovato: Dancing With the Devil. Thanks to her latest documentary, Lovato fans are learning what it means to be "California sober." Dancing With the Stars pro dancer Cheryl Burke has some thoughts on Lovato's idea of sobriety.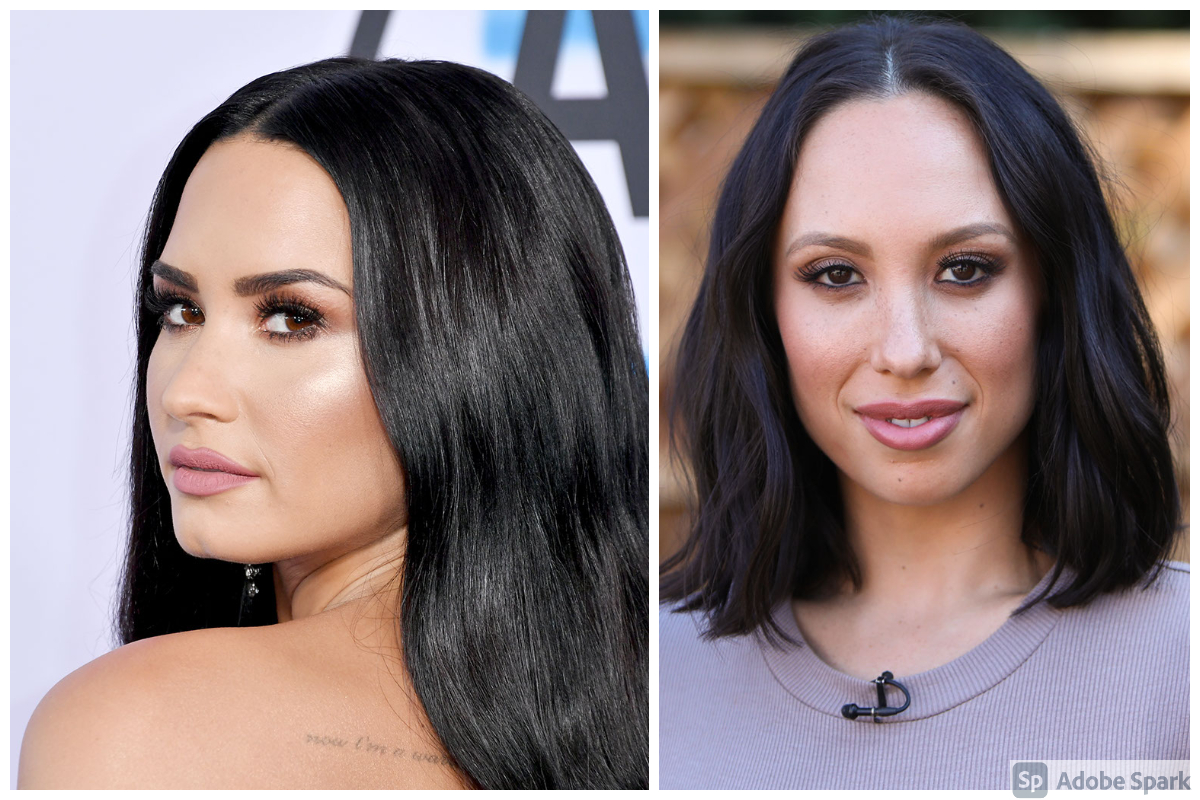 What does Demi Lovato mean by 'California sober'?
In Lovato's docuseries Demi Lovato: Dancing with the Devil, the multi-talented singer and actor gets candid about her struggle with addiction. From her past drug use to her 2018 overdose, Lovato is sharing it all in Dancing with the Devil. 
Lovato recently explained how she's not entirely sober. Instead, she defined her new lifestyle as "California sober." According to Urban Dictionary, the non-medical term means someone is avoiding drugs, except marijuana and alcohol. 
"I've learned that it doesn't work for me to say that I'm never going to do this again," Lovato said in her documentary. "I know I'm done with the stuff that's going to kill me, right?" Lovato believes swearing off alcohol and marijuana use would be "setting [herself] up for failure." 
Cheryl Burke thinks Demi Lovato isn't 'ready to stop using' 
Burke and her Pretty Messed Up co-hosts AJ McLean and Rene Elizondo are sober. For the Dancing With the Stars pro, her sobriety is cut and dry. 
"I don't agree with California sober, let's just make that clear," Burke said. "It is black or white, there's no gray area when you're dealing with sobriety, and I think you're just playing with danger." While Burke agrees Lovato is seeking to be truthful in Dancing With the Devil, she also thinks Lovato is "clearly not ready to stop using." 
Demi Lovato's term 'California sober' 'triggers' Cheryl Burke
As someone who has worked hard on their sobriety, Burke is bothered by Lovato's approach to her own. "We take pride in [being sober]," Burke explained. "It's disrespectful to use the word sober when you're not sober."
For the Dancing With the Stars pro, "You have to earn sobriety — it's not a word you just flaunt around." Burke thinks there's a part of Lovato that's using the documentary as a platform to "cry for help." 
"I do pray for her, and I hope she can live through the pain and emotion that she needs to still feel and grieve — and fell without numbing," Burke added. 
Cheryl Burke and AJ McLean don't think 'California sobriety' is going to help Demi Lovato
Like Burke, McLean disagrees with "California sobriety" and the notion of using drugs and alcohol in moderation. "It's a very dangerous approach," he said of Lovato, pointing out her multiple strokes and the heart attack she suffered that directly correlates with her addiction. 
"I respect her wanting to do her thing," the Backstreet Boy admitted. "But at the same time, surrounding yourself with people that are yes-men [and] yes-women that will do whatever you ask — that's not gonna help you really get through this thing." 
More than anything, Burke, McLean, and Elizondo want Lovato to be well. "I wish her nothing but the best," McLean said. "She's an absolute doll, an absolute talent. I just want her to be OK. This sh*t ain't easy."