Cheryl Burke Never Had an Orgasm, but She Doesn't Blame Any of Her Partners
In her new podcast 'Burke in the Game,' 'Dancing with the Stars' pro Cheryl Burke shares why she never had an orgasm.
Dancing with the Stars pro Cheryl Burke revealed she never had an orgasm on her podcast Burke in the Game. In the June 13 episode, Burke shared details about her sex life, admitting she has never experienced climax. Find out who Burke blames for this and why she's sharing such a private fact with fans worldwide.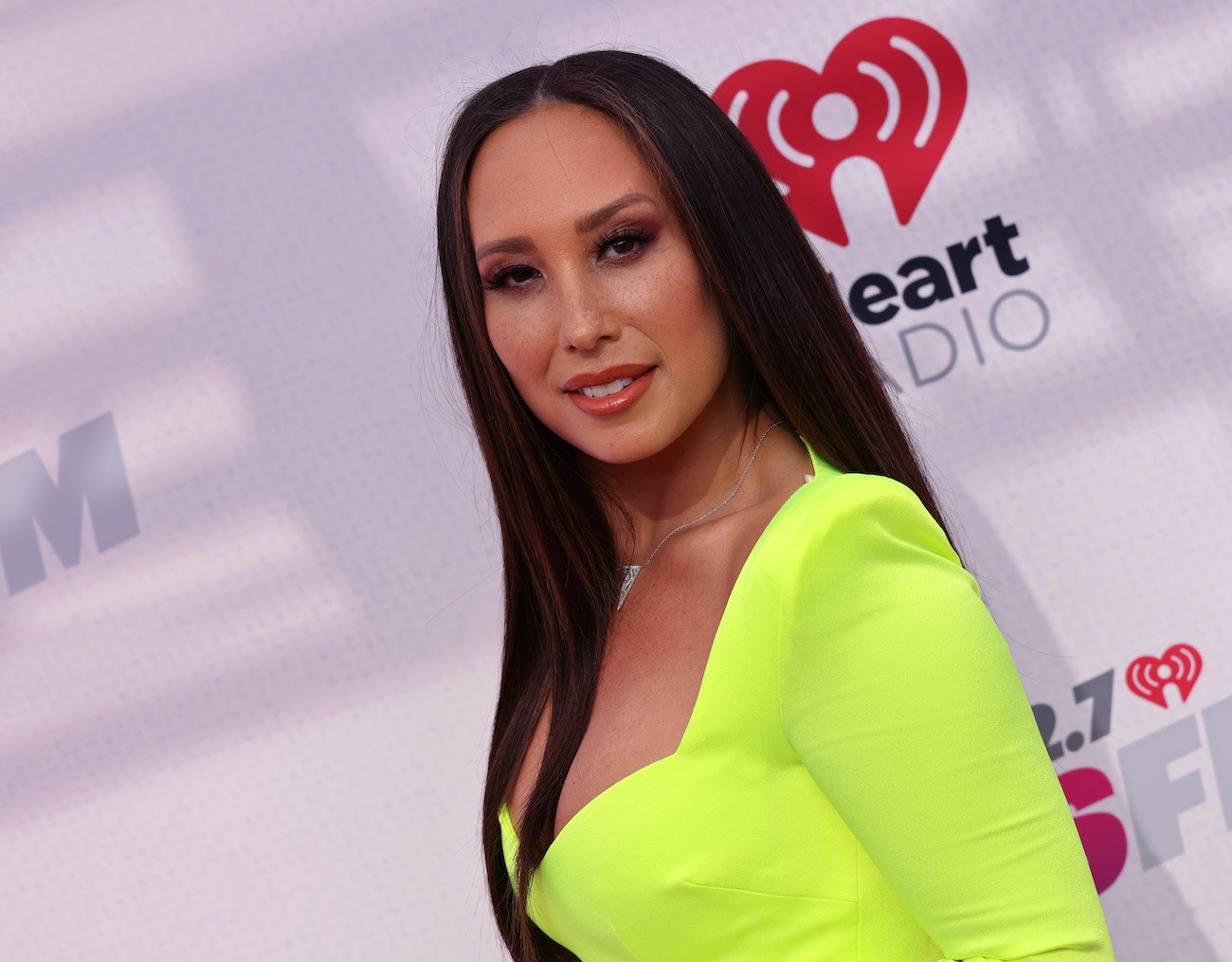 Cheryl Burke and Matthew Lawrence's divorce inspired her podcast about dating and sex
Burke in the Game debuted on May 10, 2022. The iHeartRadio podcast allows Burke, who is going through a divorce from Matthew Lawrence, to "surrender control to [listeners]" and seek dating advice from them. Burke and Lawrence started dating in 2007. They broke up in 2008 but rekindled their romance in 2017 before getting married in 2019.
So far, Burke's podcast guests have included Teddi Mellencamp, Tamra Judge, Jana Kramer, fertility nurse Whitney Bischoff Angel, sexologist and educator Jaiya, and life coach Cherie Healy. According to the show's description, the goal is for fans to be involved in getting Burke "back in the game:" 
"Eventually, she'll let you decide when she's ready to date, who she should date, where she should go, what she should do … all of it is up to you!" 

'Burke in the Game'
Cheryl Burke's 'childhood trauma, shame, and vulnerability' have prevented her from having an orgasm 
During the June 13 episode of Burke in the Game, the Dancing With the Stars pro opened up about her sex life. She admitted she "used to have to want" to have sex weekly to feel validated. 
"That was because I didn't think I was enough," Burke explains. "I validated myself through engaging in physical activity like that, but another thing I wanted to confess … I've never really, I guess had an orgasm before when it comes to intercourse. This doesn't reflect on any partner I've been with, it only reflects on me." 
Burke insisted her never having an orgasm is a result of her childhood abuse, shame, and vulnerability. She also wished she had expressed this to Jaiya but wanted to be honest with her listeners in the most recent episode rather than keep that to herself. 
'Dancing with the Stars' pro Cheryl is an open book about her past trauma 
Regarding her past trauma, Burke has been open with her fans in multiple outlets. From Burke's YouTube videos to the Pretty Messed Up podcast and now Burke in the Game, the DWTS pro shares many of her vulnerabilities with the public, including her past abuse. 
"When I think about the person that I am today, I would describe myself as someone who is pretty self-assured," she said in a video detailing her abusive relationships. "I'm definitely not afraid to stick up for myself and really I just don't take anyone's bulls***. But when I was younger, that was definitely not the case. It was quite the opposite."
Burke lost her virginity when she was 13 years old, which started a pattern of moving too fast in relationships. "I didn't associate sex with intimacy or love, honestly," she said. "It was something that I did because I felt like I had to, in a way, just to keep a boyfriend and to feel safe and loved and this was clearly horrible."
By sharing these experiences, Burke hopes to help other women. Listen to iHeartRadio's Burke in the Game weekly on Wednesdays. 
How to get help: 
In the U.S., call the RAINN National Sexual Assault Telephone Hotline at 1-800-656-4673 to connect with a trained staff member from a sexual assault service provider in your area. 
In the U.S., call the National Domestic Violence Hotline at 1-800-799-7233 or text START to 88788.
If you or someone you know has been sexually abused, text HOME to the Crisis Text Line at 741741 for free and confidential support.