Chevy Chase: How the 'National Lampoon's' Star's Violent Behavior Got Him Banned From 'SNL'
Chevy Chase has a reputation as being difficult to work with -- so much so that he was actually banned by Saturday Night Live.
By now, families across the country are enjoying their 52nd viewing of National Lampoon's Christmas Vacation, guffawing at Chevy Chase getting thwacked in the head by the ladder from the attic, struggling with his gargantuan Christmas light display and finally losing his mind at the dinner table. 
Those people may be wondering why they don't see much of Chevy Chase these days, and the answer for that is rather sad. Although he still works fairly steadily, he has a reputation as being difficult — so much so that he was banned by Saturday Night Live, the show that made him famous, although he might have once argued he made it famous.
Chevy Chase was the original 'SNL' star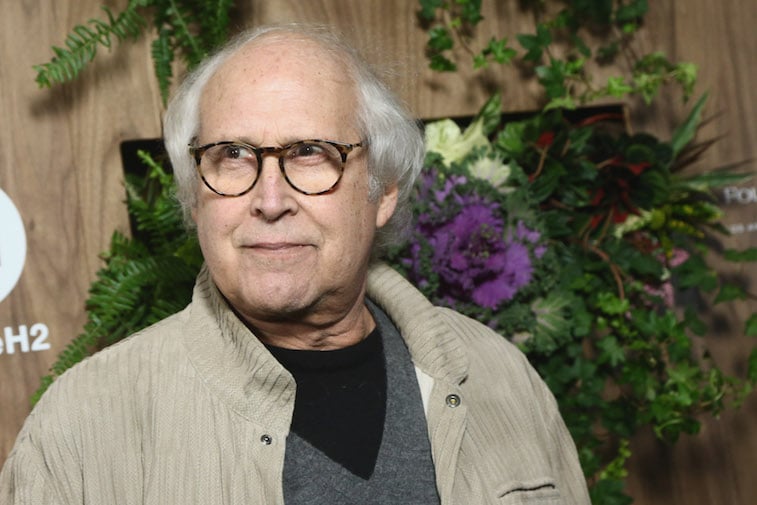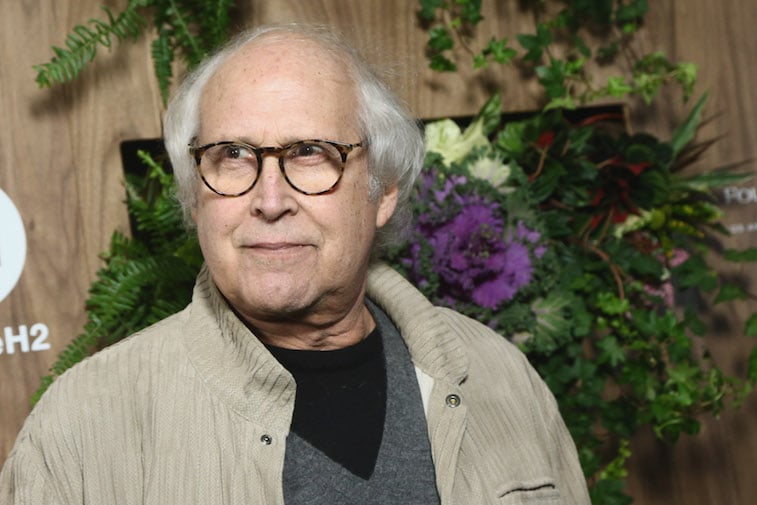 Saturday Night Live debuted in 1975, with its cast known as the "Not Ready for Prime Time" players. The original cast featured, in addition to Chase, Dan Aykroyd, John Belushi, George Coe, Jane Curtin, Garret Morris, Larraine Newman and Gilda Radner. 
Although most of these players would go on to have great careers on their own, Chase was the first one to truly break out, particularly for the Weekend Update segments, which he opened by saying "I'm Chevy Chase, and you're not."
The problem was, as Chase endeared himself to viewers with his jokes and pratfalls, he wasn't endearing himself to the cast. He had strained relationships with his co-workers and a rivalry with Belushi in particular that went back to their National Lampoon days.
Ultimately, Chevy Chase heard the siren song of Hollywood, and he went on to a successful movie career, with hits like Foul Play and Caddyshack. 
Although Chase went away from SNL, the bad blood never did. Bill Murray, who came in after Chase left, was becoming a star in his own right, but when Chase came back to SNL to host in 1978, he and Murray got into a fistfight only moments before air time.
And that was barely the beginning of Chase's fraught relationship with the SNL community. 
Why was Chevy Chase banned from 'SNL?'
Some who read this might say, "He can't be banned from SNL. I saw him on the anniversary special only a few years ago! And yes, that's true. He did appear on the 40th anniversary special in 2015.
He's not banned from appearing on the show altogether, but he is banned from hosting ever again. And that stems from an incident in 1997. 
According to an SNL wiki site, he slapped cast member Cheri Oteri on the back of the head, prompting an angry Will Ferrell to report the incident to producer Lorne Michaels, one of the founders of the show. Chase has not been allowed to host since. 
Screen Rant has a list of a dozen celebrities who have been barred from the show. These include Milton Berle, Robert Blake, Adrien Brody, Elvis Costello, Charles Grodin, Andy Kaufman, Louise Lasser, Martin Lawrence, Sinead O'Connor, Steven Segal and Frank Zappa. Chase is the only former cast member to be banned.
What is Chevy Chase doing now?
Chase still works fairly steadily, although if he stands out in anything, it tends to be as a glorified guest star in the likes of the Hot Tub Time Machine movies. He did have a stint on the NBC show Community, which became a cult hit, but he butted heads with people there too, according to a 2018 profile in the Washington Post.
The London Telegraph wrote: "Bill Cosby is the most hated comedian in America. But if you were looking for a runner-up, Chevy Chase has to be in with a shout." 
Nowadays it seems as if he's often on an apology tour for one reason or another. He has burned a lot of bridges, and as Michaels put it, "Chevy does shock stuff, which is maybe more forgivable in a 25-year-old or 30-year-old than in a 50-year-old or 60-year -old," he says.
Chase, now 76, is seen by many as not aging gracefully. But in the Post article, he says, "I've already done what I've done. I can't change anything. And I'm old. I don't have to worry about what I did anymore. I know who I am. People know who I am who know me. And I'm proud to be who I am. Because I care about people, I care about feelings. I care about warmth, love. It's everything."