Chevy Chase's Real Name Is Surprisingly Weird
In October of 1943 Chevy Chase was born. Chase grew up in New York with his parents who were both very creative, which could explain his real name.
In October of 1943 Chevy Chase was born. Chase grew up in New York with his parents who were both very creative.
His mother, Cathalene Parker, was a pianist and his father, Edward Tinsley "Ned" Chase was a writer. Ultimately, Chase would end up following in his father's footsteps. Chase studied English at Bard College and began working as a writer as he pursued his dream of working in comedy. Take a look back at where it all began for Chase and find out what his surprisingly weird real name is. 
Chevy Chase's journey to fame
According to IMDb, Chase graduated from Bard in 1967 and began taking jobs as a writer. In his early days Chase worked for the Smothers Brothers and wrote content for National Lampoon, a well-known humor magazine that was running at the time. Chase's big break came in 1975 when he was hired as a writer on Saturday Night Live.
However, it was only a matter of time until Chase found himself partaking in skits and scenes, and it became evident that he had quite a knack for it. 
Chevy Chase's most memorable roles
Over the years Chase has played some unforgettable characters. In 1980 Chase appeared as an expert golfer who was eager to share his wise and humorous advice in Caddyshack. Just a few years later the actor took on the role of Clark Griswold in National Lampoon's Vacation.
Many people consider Chase's performance as Dusty Bottoms in Three Amigos! to be one of his best performances. Chase claims that one of his best acting experiences came the year prior in Fletch, and that is probably because it didn't require too much acting.
When speaking about the 1985 film the actor shared with EW: "It's my favorite, because if anything represented my comic ability and was closest to what I'm really like, that movie is it. I was able to make up anything. 'Dr. Jellyfinger.' 'I'll have a steak sandwich and…a steak sandwich.' 'John! John Cocktoaste…' I did most of it on the fly."
Funny Farm, Foul Play, and Funny Money are just a few of the many movies Chase has contributed to over the decades.
Chase was also no stranger to the television industry. Of course, the actor's acting began on Saturday Night Live, one of the most iconic television series to date, and he later found himself returning for a much different role.
Viewers everywhere praised Chase for his performance as Pierce Hawthorne on Community. More recently, the star has appeared in titles like The Last Laugh. In many ways Chase can be considered a staple of the entertainment and comedy world, but some of his fans and viewers might be shocked to learn his real name. 
Chevy Chase's real name is surprisingly weird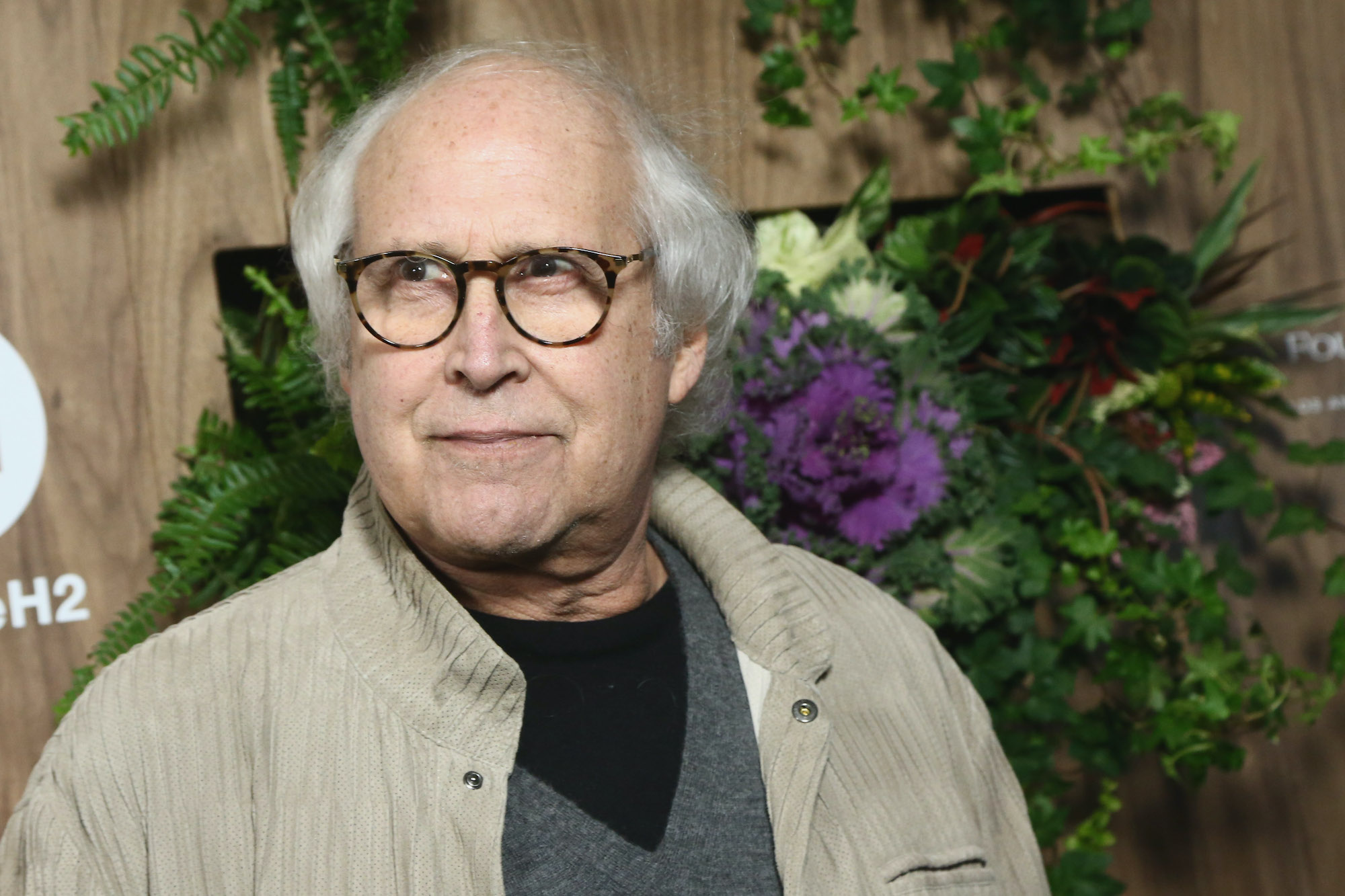 Chase has been on the scene for quite some time, but some people might not realize that Chevy isn't actually the actor's name. It's not unheard of for celebrities and musicians to select a star or stage name, but that is not the case for Chase. Chase was actually named after his grandfather and his full birth name is "Cornelius Crane Chase". However, at a young age his grandmother nicknamed him Chevy. 
Many people hear Chase's full name and assume he was named after the incredibly wealthy community Chevy Chase, Maryland, and though that is sort of the case, it isn't the full story. Chase's nickname stems from a ballad that was very familiar to Chase's grandmother.
"The Ballad of Chevy Chase" tells a poetic story connected to the battles that took place between the English and the Scots. Looking at the etymology and history of "Chevy Chase", professionals are able to trace the roots of the words back to medieval and war terminology. That is why the ballad was originally known as "The Hunting of the Cheviot."
Being a descendant of the Scottish Clan Douglas, the nickname always seemed fitting to Chase's grandmother. After all, a unique nickname for a unique name does only seem fair.