'Chicago Fire': Annie Ilonzeh Won't Return as a Series Regular
Fans just can't get enough of the drama brought through the "One Chicago" franchise despite their chance to lap it up on not one, not two, but three series! Chicago Fire, Chicago P.D., and Chicago Med weave together to create a crisis-filled landscape of the Windy City that keeps fans on the edge of their seats. Of course, …
Fans just can't get enough of the drama brought through the "One Chicago" franchise despite their chance to lap it up on not one, not two, but three series! Chicago Fire, Chicago P.D., and Chicago Med weave together to create a crisis-filled landscape of the Windy City that keeps fans on the edge of their seats. Of course, where there is drama and turmoil, there is also the disappointing loss of characters, and some of the deaths in the trilogy have been hard for fans to deal with. 
Now fans are sitting with the news that Annie Ilonzeh, who played Emily Foster on Chicago Fire, will not be returning as a series regular.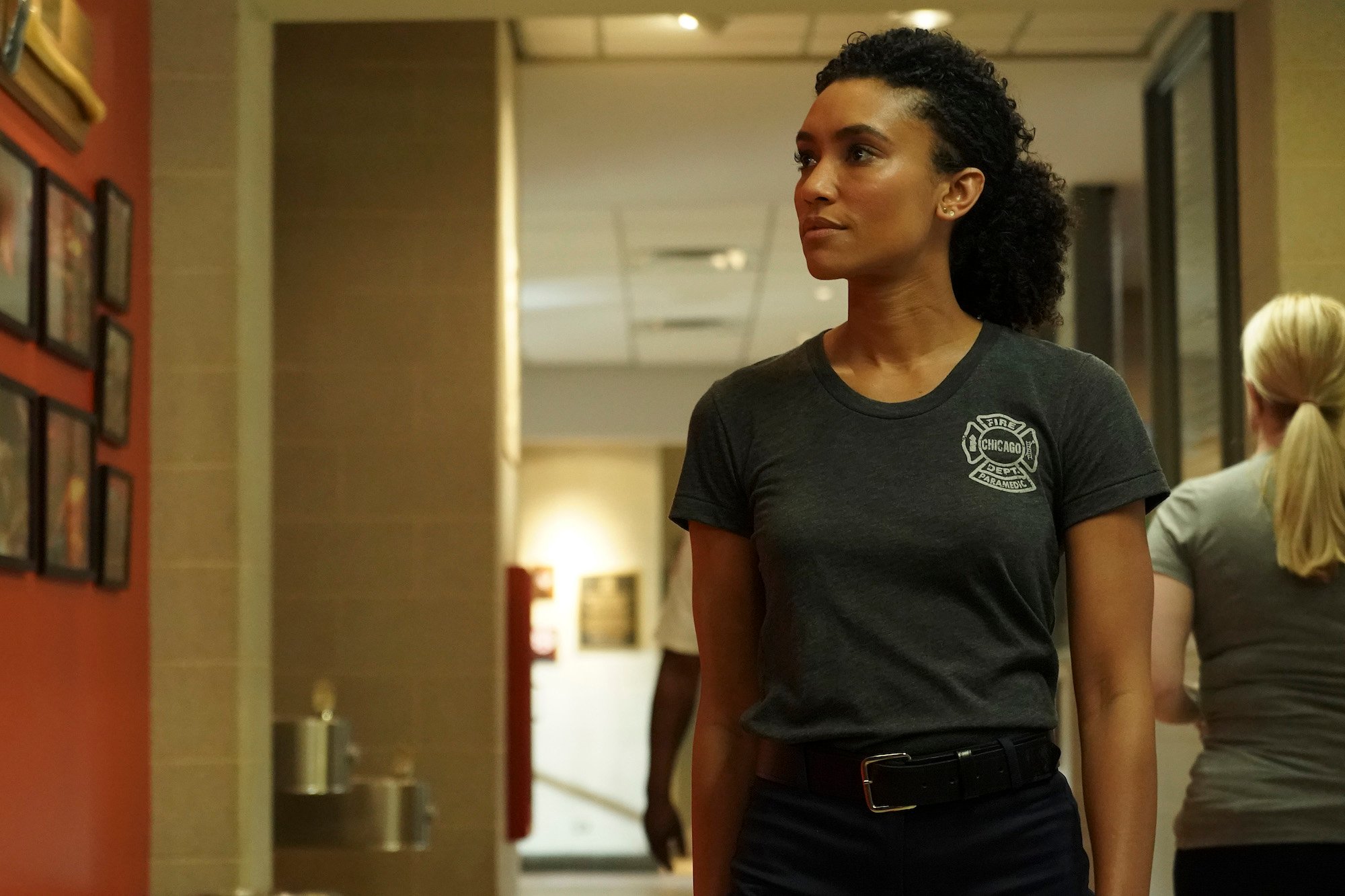 'Chicago Fire' was the first in the trilogy
While some fans have rallied around Chicago P.D. as their favorite in the series, it's worth noting that Chicago Fire is where it all began. The brainchild of long-time television writer Dick Wolf, the Chicago trilogy weaves Wolf's signature flair for real-life drama into a new setting. Best known for his work on the many different iterations of the Law & Order franchise, Wolf decided to move from the Big Apple and bring a new feel to his writing. Instead of focusing on law enforcement and prosecution of criminals, the new trilogy began with the work of the firefighters and paramedics in the fictional Firehouse 51. 
The series has been praised for its realism and heartfelt emotion. Premiering in 2012, the show has so far brought 11 seasons of heart-stopping action and has often teamed up with the other shows in the trilogy to bring impactful crossover episodes. 
Annie Ilonzeh played Emily Foster
Annie Ilonzeh made her first appearance as Emily Foster during the premiere of Chicago Fire's seventh season. Her character's backstory was plagued with trouble. A brand-new paramedic with barely any experience in the field, Emily struggled to keep up with the demands of Firehouse 51. As her character arc progressed, she also had to deal with the fallout of having cheated on her board exams when she was trying to become a doctor. 
The character may have had some flaws, but she also had a lot of heart, and that endeared fans to Emily. As someone who made some missteps, she was relatable. More importantly, as someone with her sights set high, she was definitely a character worth rooting for. Unfortunately for Emily fans, the story seems to have come to an end. At least fans can take solace in the fact that Emily was not killed off and that her character could make an appearance somewhere down the line. Furthermore, they should be excited to see that Emily is heading back to medical school to become a doctor, reports TV Line. Fans are hopeful that an appearance on Chicago Med could be in the cards. 
Annie Ilonzeh has other projects in the work
While hopeful One Chicago fans shouldn't rule out the possibility that Ilonzeh will reprise the part of Emily at some point in the future, it does seem that the actor has some other projects in the works. According to IMDb, Ilonzeh will appear in the film Don't Fear, which is now in post-production status. Not much is known about the film other than that it's a horror movie. 
That's the only thing listed for Ilonzeh for now, so we'll have to stay tuned to see if she has other work planned or if she is taking her career in some different direction. Meanwhile, there will be plenty of other characters to follow across the One Chicago franchise as they take on life and death battles. And who knows? Emily Foster might be back sooner than we think!