'Chicago Fire': Casey Returns for Season 10 Finale
Matt Casey is back at Firehouse 51 for the Chicago Fire Season 10 finale. We'll finally get to see him and Brett together again. Here's the lowdown on why Casey is back.
If you're a big Chicago Fire fan, you'll be happy to hear the latest One Chicago news. Firefighter Matt Casey (played by Jesse Spencer) will return for the Chicago Fire Season 10 finale. Here's everything we know.
Why Matt Casey left Firehouse 51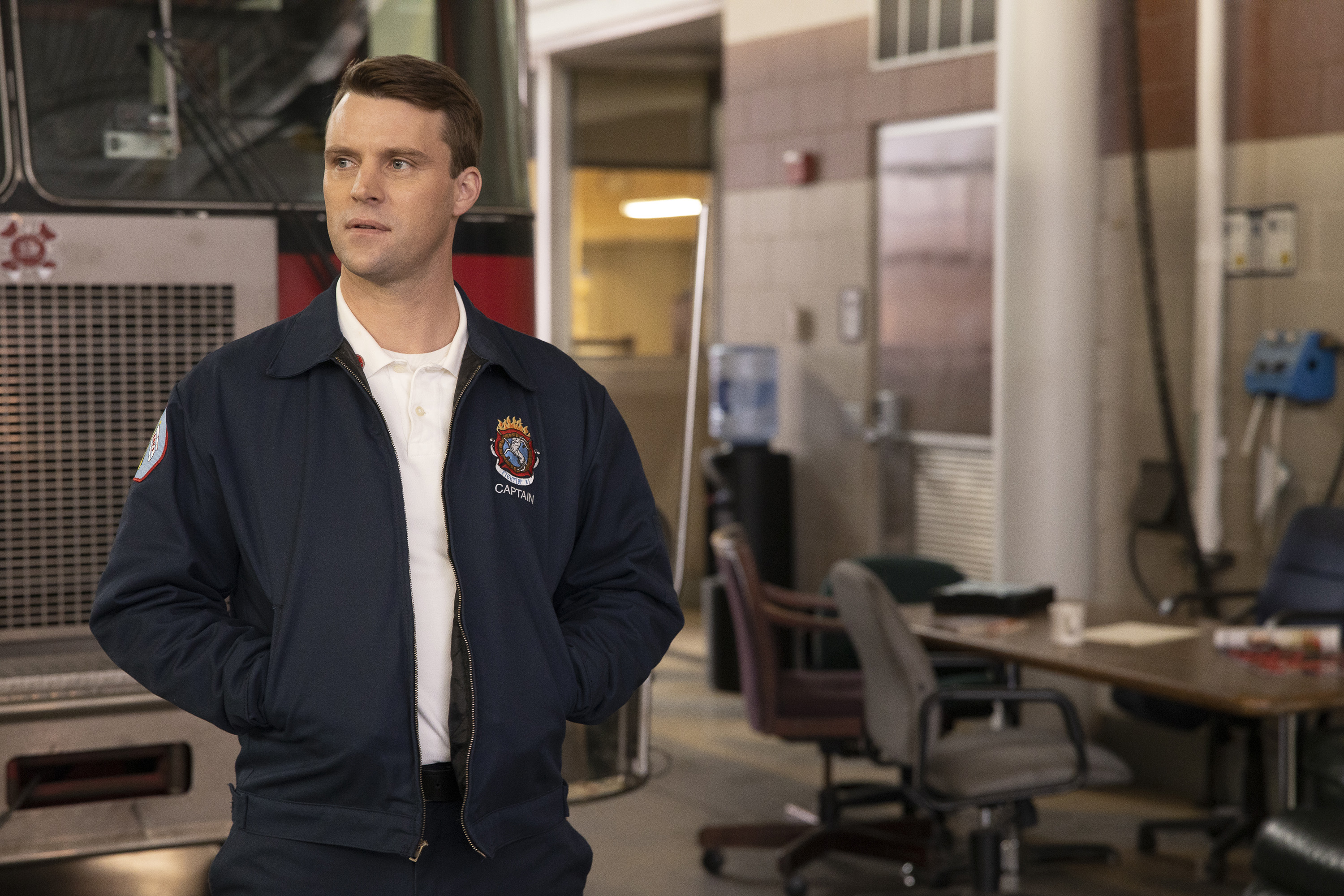 We'll get to see Casey and Brett once again during an exciting season 10 finale (things have been complicated for Brett and Casey). Matt Casey will make his big return to Firehouse 51, reports TV Line. Why did Casey leave Firehouse 51 in the first place? He left because he wanted to move to Oregon and take care of his late best friend's children. They were in danger of being sent to foster care, and he didn't want to see that happen.
What brings Casey back to Chicago Fire? Casey made a promise to Kelly Severide before he left. Kelly and Stella Kidd are getting married, and he promised he would be the best man. Casey is returning to Chicago so he can make good on that promise.
Derek Haas, executive producer, showrunner, and co-creator of Chicago Fire, says he can't see a Stellaride wedding without Casey. Kelly, Stella, and Casey became great friends, so it only makes sense to have him attend the wedding. Haas also says he enjoys continuing the relationship with Brett (played by Kara Killmer) and Casey.
"I would be mortified if there was a wedding that didn't include Casey," Haas tells Variety. "It would have felt like cheating after having them building that relationship over so many seasons, and then just throwing it away, because of production demand. So, we thought it was realistic, especially in this day and age, that people can keep a relationship going. It's been fun for us because we love Casey so much as writers that we want him to keep his presence."
Haas says they "begged" and "pleaded" for Spencer to come back for the Chicago Fire season finale, according to TV Line. Thankfully, he agreed to return.
Why Jesse Spencer left 'Chicago Fire'
Why did Jesse Spencer leave Chicago Fire? Fans were devasted when it was announced Spencer would exit the show (it was hard to say goodbye to Jesse Spencer.) Although it was a sad time for fans, he knew it was time for him to go. Spencer says he felt it was time to explore other projects. He has been part of the entertainment industry for close to two decades, and he wanted to seek other opportunities.
"I've been doing TV for a long time," Spencer tells Us Weekly. "I added it up, and I think this year is my 18th year of network television straight since I went straight from House into Chicago Fire. We were coming up to the 200th episode, so I called [creator] Derek [Haas], made a personal decision and broke the news that I thought it was time to leave the show and he agreed that we should at least get Casey to 200 episodes."
What's next for Brett and Casey?
During the final episode of the season, questions will arise regarding the status of Brett and Casey's relationship. Where will they go from here? Will his life in Oregon pull them apart or bring them closer?
Co-showrunner Andrea Newman tells TV Line this is a "critical time in [Casey's] relationship with Brett," who is visiting him in Oregon. She says when Casey returns, we'll "see a Casey who is in a very happy and content place in terms of [his] life [in Oregon], and the big question mark is his relationship with Brett."    
RELATED: 'Chicago Fire': Jesse Spencer Net Worth and How He Became Famous
Follow Sheiresa Ngo on Twitter.