'Chicago Fire': Chili's Shocking Departure Wasn't Dora Madison Burge's Choice
NBC's Chicago Fire, whose ninth season launched in the winter of 2020, was recently renewed through its 11th season. This is a testament to the TV drama's staying power, especially because it originally debuted nearly a decade ago and was the series that helped launch Dick Wolf's entire One Chicago franchise (comprised of the Chicago Fire, Chicago P.D., Chicago Med, and the canceled Chicago Justice TV series). Over the last few years, Chicago Fire has seen many new characters join and many series regulars sent home. And fans were especially shocked when the show's producers wrote off one prominent character —  with no warning or foreshadowing — even though she had just been promoted to being a season regular.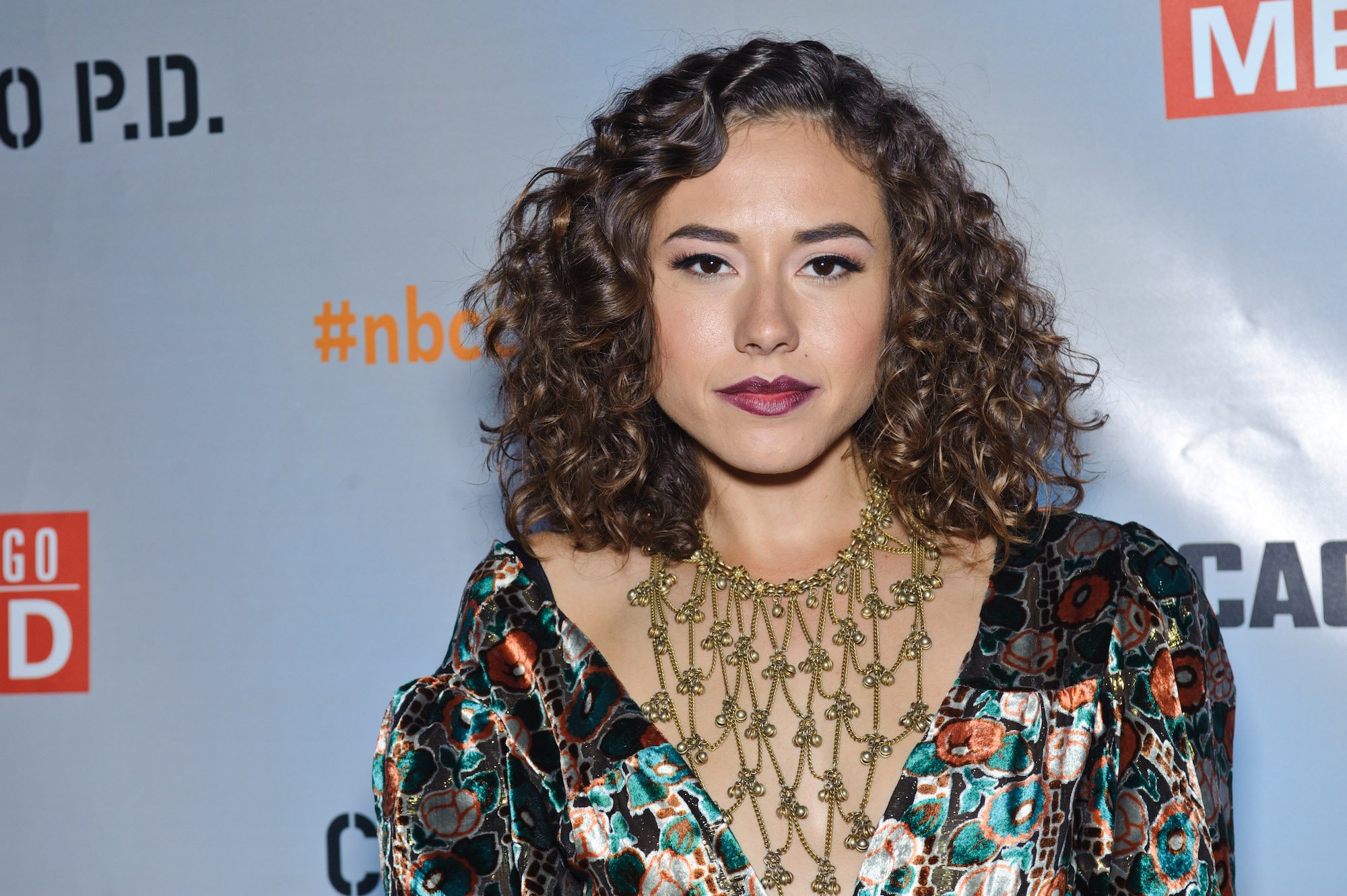 'Chicago Fire' premiered back in 2012 
Chicago Fire hit the small-screen in October 2012 and laid the groundwork for the rest of the Chicago franchise (also known as One Chicago). It follows the lives of the members of the Chicago Fire Department — specifically the paramedics, rescue personnel, and the firemen and firewomen — as they patrol the streets of Chicago and navigate the tricky inner workings of their personal and professional lives.
Over the past nine years, more than a dozen main characters have walked through Chicago Fire's revolving doors, supported by dozens of guest stars and recurring characters. Prominent departures include paramedic Leslie Shay (played by Lauren German), who was part of the main cast during the first two seasons but was abruptly killed off toward the end of the second season. Another was Peter Mills (Charlie Barnett), who was also a mainstay in the first three seasons and was suddenly written off the show.
But one character's elimination was especially surprising to the drama's fans because she had just been promoted from a recurring guest to a season regular. And it turns out, the actor who played her had no say in the matter.
Dora Madison Burge played the character Chili
Dora Madison Burge is an American actor who you may recognize from shows like Friday Night Lights and Dexter. She first showed up on Chicago Fire in 2014 during the drama's third season. Before appearing on Chicago Fire, Burge also played the character JellyBean on Chicago Fire's sister show, Chicago P.D.
Burge was initially supposed to simply guest-star in the final three episodes of the season, reports TV Line, with the producers intending that her character be a replacement for the Peter Mills character who had just been written off of the TV series. "Burge's Jessica 'Chili' Chilton is a vivacious young medic who finds herself teamed with Sylvie Brett," explains TV Line. "With the firehouse still mourning Peter Mills' departure, Chili faces an uphill battle in her new workplace."
And it turns out, the actor also faced an uphill battle to keep her job. A battle which she ultimately lost.
Burge was promoted, then promptly fired
Chicago Fire's producers promoted Burge from a guest star in season three to a season regular in Chicago Fire's fourth season, reports CinemaBlend. But that promotion didn't last long, and Burge soon joined a long roster of characters who have abruptly left the show. The character Chilton "was taken out of the show shortly thereafter when she was fired for drinking on the job" at Ambulance 61, explains CinemaBlend. However, Burge's firing had nothing to do with her acting chops. 
Matt Olmstead, who serves as the executive producer of Chicago Fire, explained to The Hollywood Reporter that the producers' goal was to shock fans and keep them on their toes once they recognize that any character can disappear or be killed off at any moment. 
"You can't just save up the big moments and departures and entrances for characters at episode one and episode 22," explains Olmstead in his Hollywood Reporter interview. "It almost conditions the audience to be like 'OK, we'll tune in for the first episode and tune in for the finale because not much is going to happen in between because the writers are too timid to make any kind of moves.' So you can threaten people leaving and you can kind of rattle your saber here and there, but unless you follow through on it, no one is going to believe you."
Burge's character might have been let go because of her on-the-job performance, but Olmstead assures fans that the real actor's on-the-job performance was top notch. "We liked the actress a lot," he told the Hollywood Reporter, "and she did a great job."