'Chicago Fire': Darren Ritter and Blake Gallo Will Have 'Big Storylines' This Season
Chicago Fire is one of the most successful and popular procedurals on TV, blending intense stories with realistic scenarios. The NBC drama has no shortage of compelling plot lines and engaging characters. Two of the show's most memorable characters are Darren Ritter and Blake Gallo. While the two have had something of a part-time role in the past, there's reason to believe they're going to receive way more screen time in the coming season. Let's take a closer look at the creative team behind the show's plan for Ritter and Gallo, and how they could factor into the future of Chicago Fire.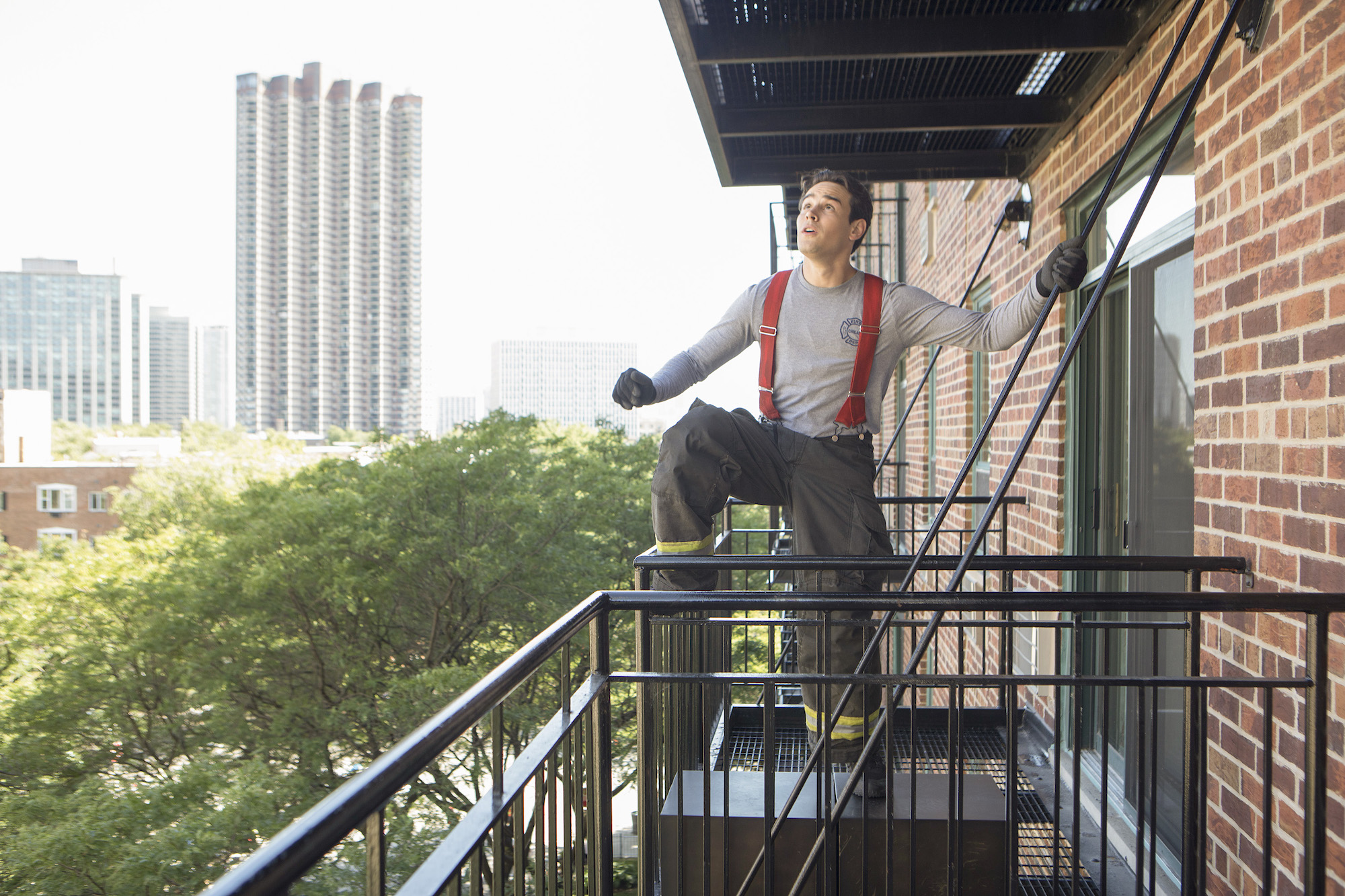 Who are Darren Ritter and Blake Gallo? 
The best shows are built on great interpersonal relationships between the characters. Many feature dynamic duos — pairs that become iconic over time. Think of Jerry and George on Seinfeld. Chicago Fire may have their own new pairing that turns out to be legendary: Ritter and Gallo. 
According to OneChicagoCenter, Ritter joined the show as one of Firehouse 51's newest recruits and was then promoted to series regular after last season. While Ritter and Gallo started off not interacting at all, that all changed in an episode titled "What Went Wrong." Gallo (played by Alberto Rosende) seeks the counsel of Ritter (Daniel Kyri) regarding an issue he had with the firehouse's leader, Captain Casey. Gallo listens to him and follows his guidance, and the problem is resolved. 
How Darren Ritter and Blake Gallo fared last season 
Introducing new characters is always a crapshoot on popular shows. While Ritter is still relatively new to Chicago Fire in his first season, there's plenty of reason to believe he'll be on the show for quite some time and that his partnership with Gallo will endure. A recap of season eight from OneChicagoCenter said the pair "did very well." The review also called Rosende "the best of the three new actors who were added to the One Chicago franchise." The pair was praised for how they played off each other. 
In an interview with TV Fanatic, Rosende was asked if he wanted to see the friendship continue to blossom on-screen. He couldn't have been more enthusiastic: 
"I certainly hope so. I know him and I love working together. We love talking to the writers about what, what's ahead for us and how we kind of influence each other … It's funny because when Daniel and I talk, we really feel that our characters are kind of an odd couple, that we're both pretty different, and that's what makes us really good friends."
It's one thing for the performers to feel excited about the characters, but what about the creative team behind the show? It appears as though the showrunner is just as excited about including them. 
The big storylines that 'Chicago Fire' showrunner Derek Haas has in store for Ritter and Gallo
So what exactly is in store for Ritter and Gallo? Well, if you're a fan of the duo, you're in luck: one influential person involved with the show says they're going to be featured in a big way this season. Chicago Fire showrunner Derek Haas did an interview with TV Line. The interviewer asked him about Gallo and Ritter's promotion to series regulars. Here's what Haas had to say:  
"They are so fun to write to. It's like the newer generation at the Firehouse, now with [paramedic Gianna] Mack joining them. We're gonna get to see some big storylines for all of them."
While that's pretty open-ended, it bodes well for anyone who enjoys the performances of those two. It sounds as if Haas is committed to more strongly representing a young generation within the show's cast. Whatever plans he has for Gallo and Ritter, it's likely they aren't going anywhere anytime soon. Fire fans can stay tuned and expect big things from them both.