'Chicago Fire': Do the Actors Really Go Through Firefighter Training?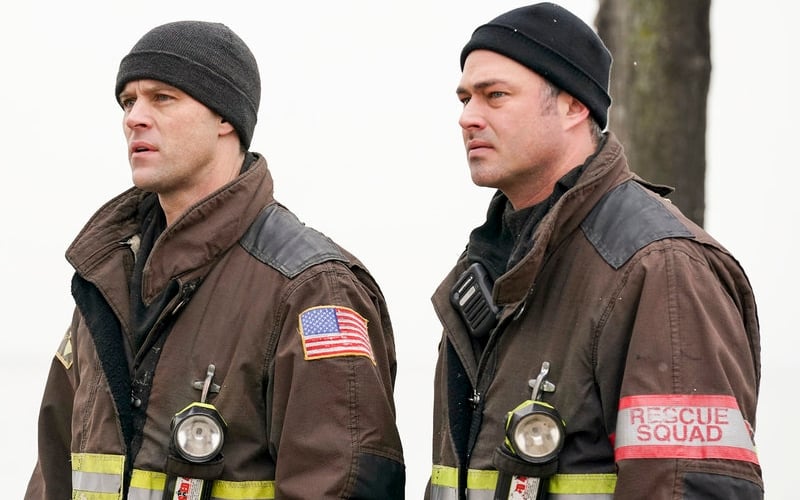 The actors of Chicago Fire portray firefighters going into dangerous situations to save lives. In real life, there is a lot of training that firefighters have to go through so did the actors train? Here is everything you need to know about what the cast did to prepare for their roles.
The actors of Chicago Fire train with the Chicago Fire Department putting on gear, using tools, and more
Obviously, the actors are acting but some have actually trained so they go in with some real knowledge about firefighting. According to Entertainment Tonight, that involved putting on gear, going through rooms with no visibility due to smoke, prying open doors, and even using tools like the Jaws of Life to rip apart cars.
Taylor Kinney said he did a ride-along with the rescue squad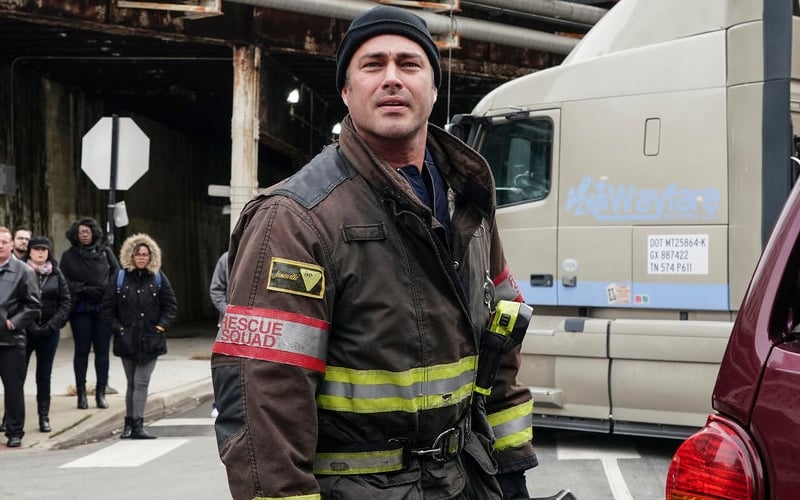 The actor revealed in an interview with SciFi Vision that the cast got training a couple weeks before the start of the show. "I think we all got here in early March and we had about two weeks of rehearsals, prep and ride-alongs with, you know, prospective companies," Kinney said. "You know, my character is on the rescue squad so I got to meet up with some guys from Squad 5 down in Englewood."
He continued, "I spent a day with them doing ride-alongs and Squad 3 in the city. And, you know, it's – we went through a training regimen at the fire academy with Steve Chikerotis who's – serves as an advisor on our show and I want to say he's the battalion chief here in Chicago. And his experience and his knowledge has been invaluable."
Kinney also revealed that clearing a room in gear was the most surprising thing about the training. "And it's maybe 65 pounds of gear," the actor revealed. "And they throw you into a room and it's filled with smoke and you can't see anything. So it was a shock to the senses. And I was – I couldn't believe it. I think that was the most surprising thing that these guys will walk into a situation like that and still have the wherewithal to remove a victim or clear a room or find a room or check underneath a bed when you can't see anything."
Firefighters are on set to advise the cast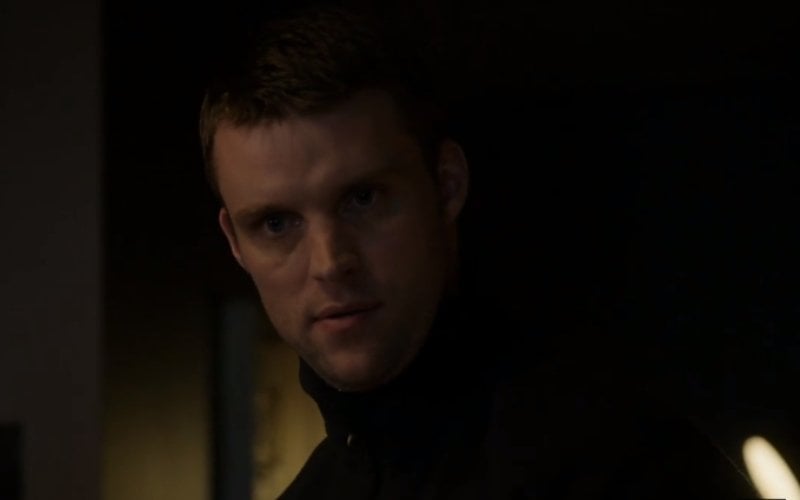 Of course, after the training, the need for help from professionals doesn't end there. There are firefighters who act as advisors on the set.
"I think one of the best things is that they're just always on set as well," Jesse Spencer told SciFi Vision. He then added, "You know, they're coming from a shift the day before or about to go to one the next day. And they swap out and change and so we get a really sort of nice cross section of, you know, the real guys doing the real job. And I think that's really been invaluable to us."
So actors really did go through training to be on the show. The show then continued with having real firefighters on set to give advice.
Read more: 'Chicago Fire': Will Monica Raymund Ever Return as Gabriela Dawson on the Show?
Check out The Cheat Sheet on Facebook!