'Chicago Fire': Fans Aren't Thrilled With How Brett Treated Grainger
'Chicago Fire' fans were surprised to see Brett and Grainger hook up, and fans haven't been thrilled with how she's treated him since.
Ever since Chicago Fire debuted, it has risen in popularity and managed to attract a significant viewership. Fans love interacting and watching their favorite characters grow. They get attached to various characters and develop newfound interest (or loathing) for newer additions.
One of the recent additions to the fire department is Lieutenant Greg Grainger. It's safe to say things have been heating up since he arrived at Firehouse 51. His growing interest in Sylvie Brett is seemingly causing a rift between Brett and Matthew Casey.
Although fans are shipping for Grainger and Brett to end up together, they aren't thrilled with how Brett has treated Grainger. Some fans note that he's only been nice to her while she's mistreated him.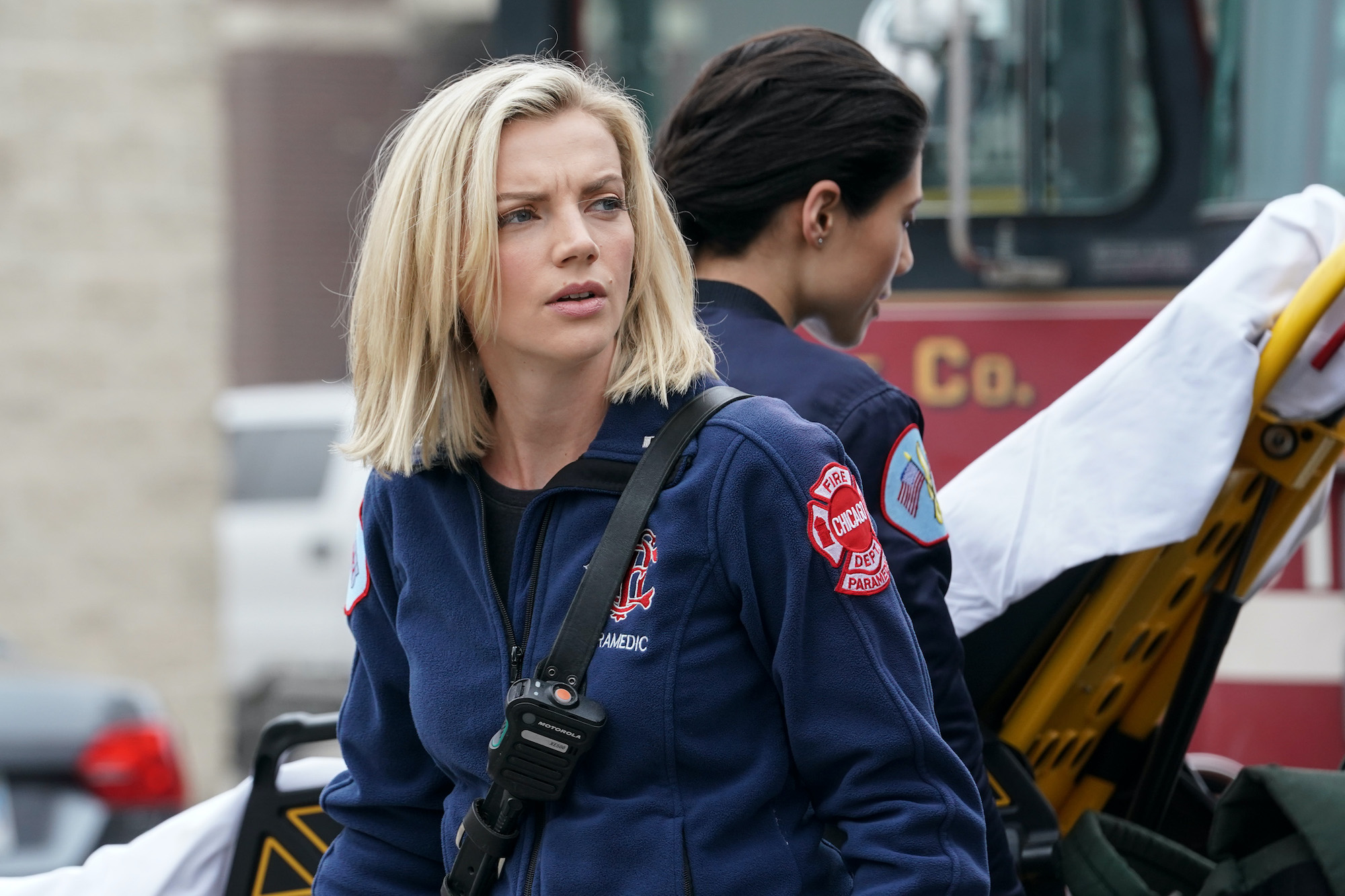 Grainger was a replacement for another 'Chicago Fire' character
Grainger joined Firehouse 51 in Chicago Fire's ninth season as a temporary replacement for Lieutenant Christopher Hermann, who went on vacation. Grainger planned to return to his previous station, Firehouse 40, once Hermann got back.
However, his recent placement seems to have caused tension as he and Matthew Casey are interested in Sylvie Brett. Seeing as Grainger is only meant to be a temporary fix in the storyline, it seems he might not stick around for long, although he might not leave just yet.
Actor Jon-Michael Ecker plays Grainger in the show. Ecker got his start on Mexican TV and had several roles in telenovelas. He landed a critical role in the show Gossip Girl: Acapulco but gained a significant role in English language TV on the thriller Queen of The South.
Ecker joined the Chicago Fire cast in 2021, the same year he landed a recurring role in the Netflix drama Firefly Lane. From the looks of it, Ecker is set for a long and thriving career.
The love triangle on 'Chicago Fire'
When Grainger first arrived at Firehouse 51, he found the fire department working on recusing a woman her car after she'd been pinned inside by a sign. Grainger found the situation under control and sought to help keep the bystanders calm.
He then saw Brett, and they started getting flirty. Casey became very upset when he realized Grainger was getting close to Brett since he still liked her even after asking him for space. When Brett and Grainger went out to drink, the mood got awkward when Casey showed up at the bar.
Grainger paid for his drink, and as Casey turned around, he saw Brett and Grainger together. Casey walked away, and Grainger informed Brett that he knew she and Casey had something romantic before. Brett suggested they go home so that they can spend some alone time.
In the episode titled "Natural-Born Firefighter," Brett volunteers to go with Casey to the hospital to be as supportive as possible. The doctor informs Casey that due to his history of head injuries, he risks becoming disabled if he hits his head again. Brett promises to stay by his side throughout and even accompanies him to every test. Thankfully the scan shows that Casey's brain is fine.
Fans think Brett is unfair to Grainger
Casey and Brett seem to have found common ground, and their friendship is going well. However, when he calls her, Grainger sees his name on her phone and assumes Casey isn't over her. Grainger concludes that Brett is hiding something. He figures something might be up with Brett and Casey and doesn't want to be part of it. He breaks things off with Brett and tells her that Casey is in love with her.
Fans weren't thrilled at how Brett treated Grainger. Many fans called her out for abandoning him (when he was clearly in love with her) for Casey, who still had feelings for his ex-wife. Others wanted Brett to stick to Grainger because "there is no chemistry with Casey."