'Chicago Fire' Fans Think Emma Jacobs Is up to No Good
Darren Ritter caught paramedic Emma Jacobs in a lie in 'Chicago Fire' Season 10 Episode 18, and many fans are beginning to feel like Emma is up to no good.
Chicago Fire Season 10 introduced a new paramedic named Emma Jacobs. So far, Emma is a character who is a bit hard to pin down. Violet Mikami isn't sure how to feel about her and Ritter catches her in a bald-faced lie. Many Chicago Fire fans are also beginning to think that Emma might be up to no good.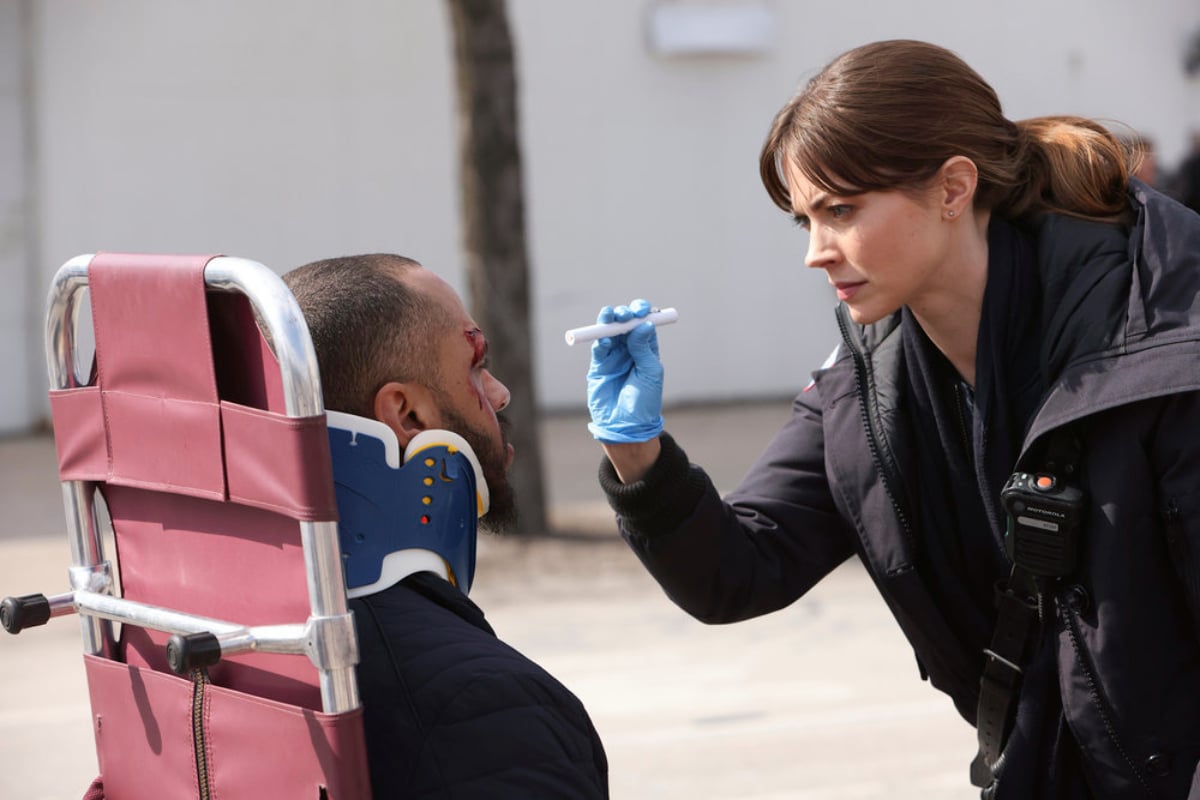 'Chicago Fire' Season 10 introduced a new paramedic named Emma Jacobs
In Chicago Fire Season 10 Episode 17, paramedic Emma filled in for Sylvie Brett at Firehouse 51. Violet quickly noticed that Emma is unfazed by the graphic injuries she sees on the job. She doesn't exactly have the kindest attitude toward the injured people she treats, but Violet can't deny that Emma seems competent enough at her job.
To make matters even stranger, Emma tells Ritter and Gallo that she studied pre-med at Johns Hopkins before becoming a paramedic. Ritter finds this information a little fishy. In episode 18 he reveals that he called Johns Hopkins and they have no record of Emma Jacobs attending their school.
Emma also seems a little flirty with Gallo already. This could certainly complicate things with her partner, considering Violet and Gallo used to be romantically involved. Violet is also going through a difficult time with Chief Hawkins. The two of them are on thin ice after getting caught kissing at work.
Many 'Chicago Fire' fans feel like there is something off about Emma
In Chicago Fire Season 10 Episode 18, Ritter states that he feels like something is "off" about Emma, and he's not alone. Quite a few fans have echoed this sentiment. "I don't know what exactly it is but there's something off about her that I don't like," one Reddit user wrote.
Another fan commented on the hockey scene from episode 17, writing, "There is something kind of off about her though…maybe it's just that she has really poor bedside manner? I think it's odd that she's into blood and gore, and it was kind of abrasive how she spoke to those hockey players."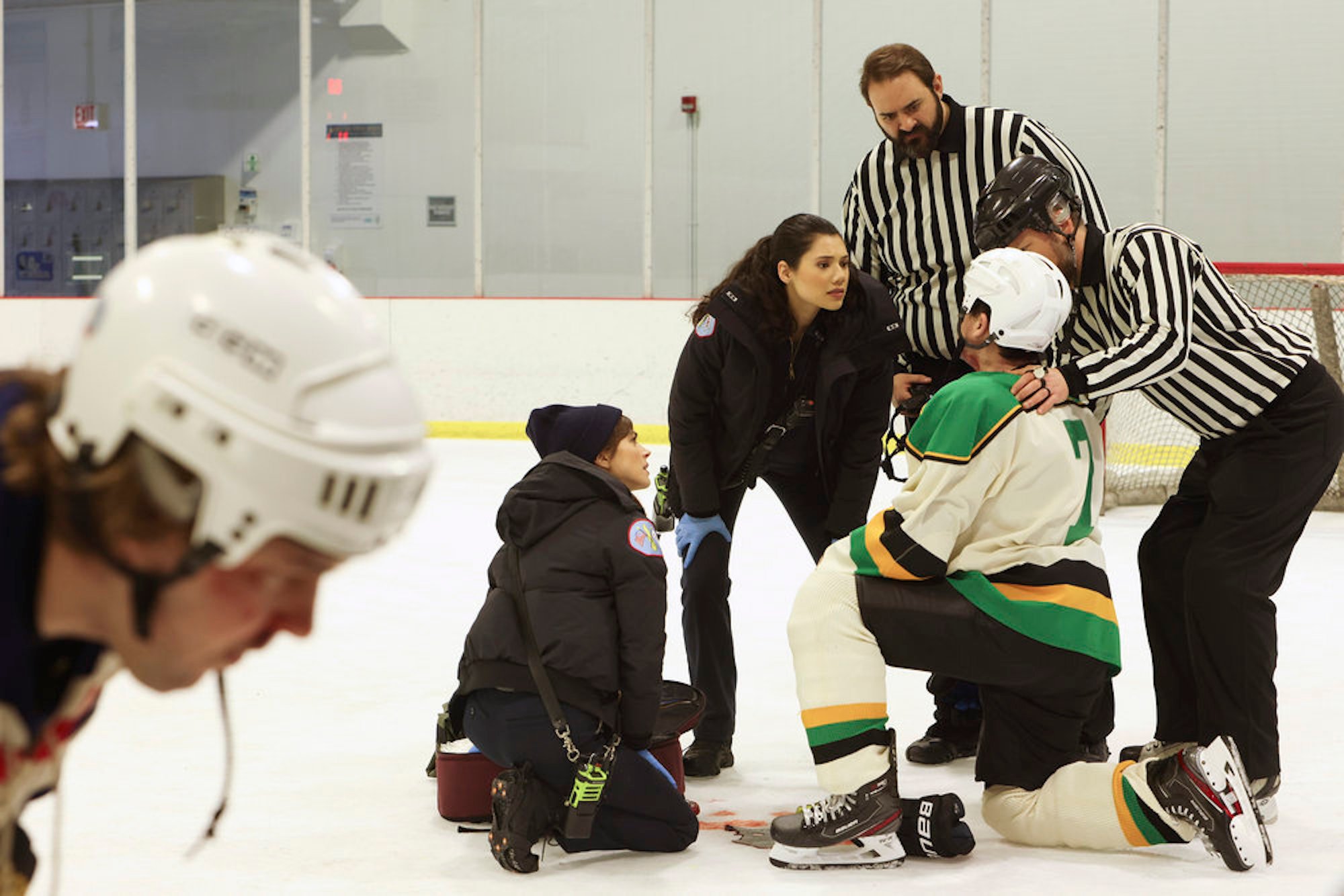 Other fans commented on the strange moment in episode 18 where Emma told Violet the EKG monitor in the ambulance wasn't charged. "The thing that supposedly wasn't charged up on the ambulance I don't believe. Either she's saying it to mess with Violet or she's going to do something that is going to impact a patient and then she'll blame Violet. That's the vibe I'm getting anyway," a fan wrote on Reddit.
Will Sylvie Brett return to Firehouse 51?
It's not clear exactly how long Emma Jacobs will stay on Chicago Fire Season 10. Although she is only temporarily replacing Sylvie Brett, Emma seems to hope that she will stay longer at Firehouse 51. Sylvie Brett temporarily left Chicago to visit Matthew Casey. Still, TVLine wrote, "Rest assured, Sylvie is not gone for good and will be back." With this in mind, it seems likely that Emma's storyline on Chicago Fire will be wrapped up before the end of season 10.
Chicago Fire Season 10 airs Wednesdays at 9 p.m. EST on NBC.