'Chicago Fire' Has an Active Chicago Firefighter in the Cast
Chicago Fire showcases the intense and dangerous situations which firefighters deal with every day, and the crew wants it to be as realistic as possible.
They use some fantastic special effects and pyrotechnics, which as amazing as they look, still isn't real enough. In addition, this drama goes above and beyond by using real life firefighters in the show. 
What is 'Chicago Fire' about?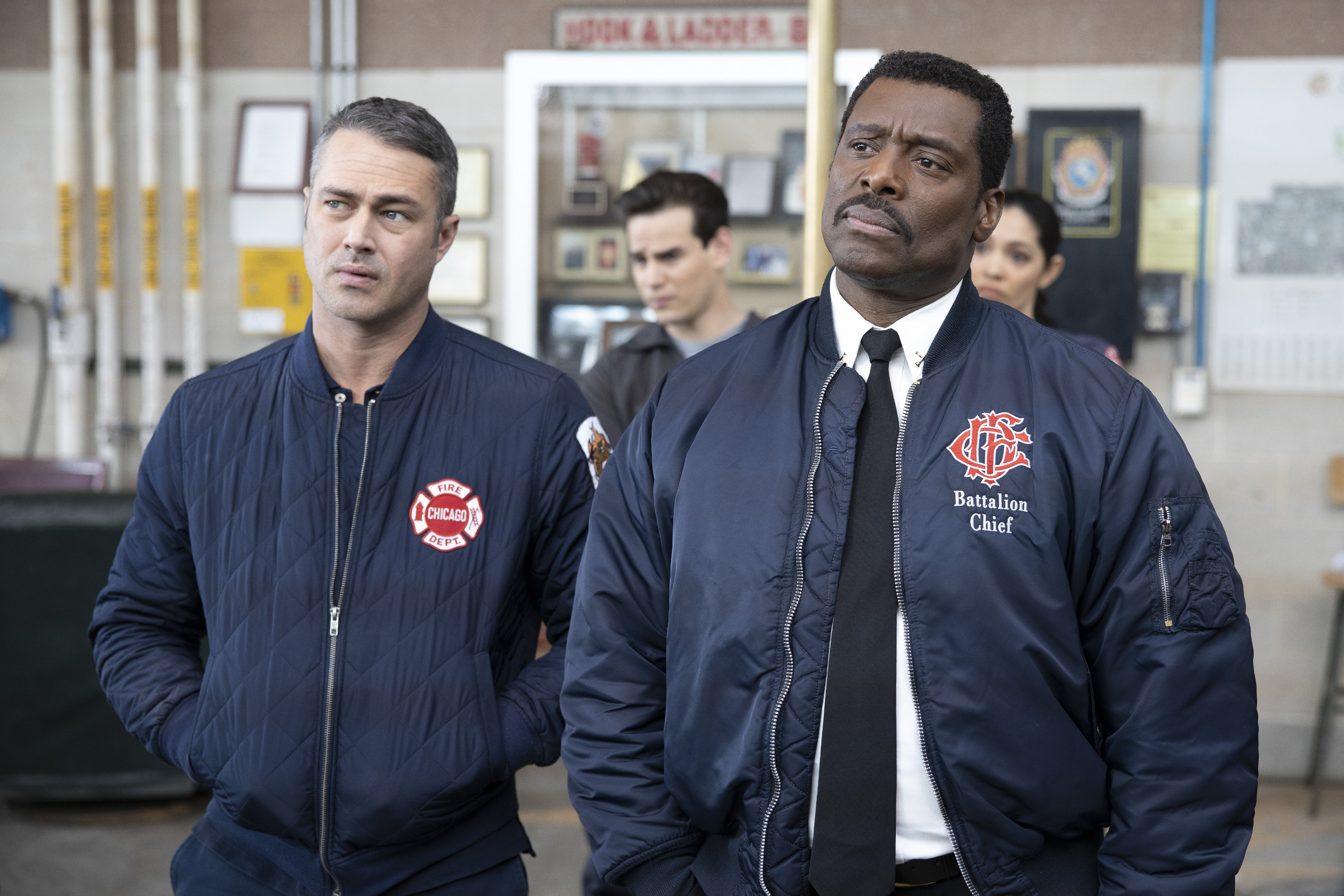 NBC's Chicago Fire follows the lives and work of the windy city's most dedicated heroes- Firefighters. The show uses dramatic reenactments, heartfelt relationships, and awesome special effects to tell the story of Chicago's firefighters and paramedics, who risk their lives every day in the line of duty. 
The show focuses on Firehouse 51 and its crew, who treat each other more like family than co-workers. Chicago Fire has been on the air for eight seasons, with season nine expected to premiere this fall. 
The cast of 'Chicago Fire' goes through real training
The main cast of Chicago Fire are actors, but they still had to go through plenty of professional firefighter training. The show deals with some intense situations, and dangerous scenarios. So, they didn't want to depend on special effects to make it real.
In order for the actors to behave in an accurate way, they were trained by the real Chicago Fire Department. 
But don't worry, the real firefighters don't mind taking the time to train the cast. Instead, they appreciate the opportunity and what the show provides. 
"People don't really get to see what we do, so with this show and keeping it real, it gives viewers a chance to see what firefighters really do for a living," a member of the Chicago Fire Department, who trained the crew, told ET.
While in training, the actors experience real-life scenarios, like using the jaws of life, prying open a locked door, and wearing the heavy protective gear. It's similar to the training that a junior firefighter would receive before starting the job. 
Active firefighters in the 'Chicago Fire' cast
Chicago Fire does everything they can to make the show as realistic as possible. Not only do they put actors through fire-training, but they also hire real-life firefighters as extras.
Before filming for the first time, the crew advertised the roles within the Chicago Fire Department and a number of people were able to take part in the show this way. 
Sometimes, those extras even become a returning member of the cast. Tony Ferraris, who plays the Squad 3 rescue-truck driver is one example. Ferraris had been a member of the real Chicago Fire Department for years when he decided to join the show. 
"I started out as an extra," Ferraris told Wolf Entertainment, "and then Derek Haas (the Chicago Fire Showrunner) approached me around episode five or six and asked me to read for him, and then they started writing me in."
He never wanted to be an actor growing up, but Ferraris has realized that he enjoys both careers. "I enjoy both sets of people I work with," he said. "I'm hopefully ready to retire soon from the fire department, so I would have to go with the show for right now. I still love my fire department job though. There's nothing like the feeling of- it's kind of a bad way to feel, and to think, because when I'm pulling up and somebody's house is burning to the ground- but, you have a rush when you're going in and people are trapped. You get that adrenaline rush, but it's also a very sad thing for these people."
We're just glad there are people who are willing to help in a situation like that.