'Chicago Fire': Is Actor Randy Flagler a Real Firefighter?
Chicago is a city that is known for many things. Their loaded hot dogs, Sears Tower, deep-dish pizza, and of course, windy weather, are just to name a few. However, over the past few years, the city has carved out a special spot within the television industry. Chicago has become the home and backdrop of quite a few television series. Shameless was well-known and popular for its South Side connections, but as of 2012, it was no longer the one of the only series flaunting their Windy City status.
NBC aired Chicago Fire that year, and the network began what would eventually be known as the "Chicago franchise." Chicago P.D. first premiered in 2014 and Chicago Med officially launched just a few years later. Each series is unique and entertaining in its own way, but Chicago Fire definitely seems to be a fan favorite.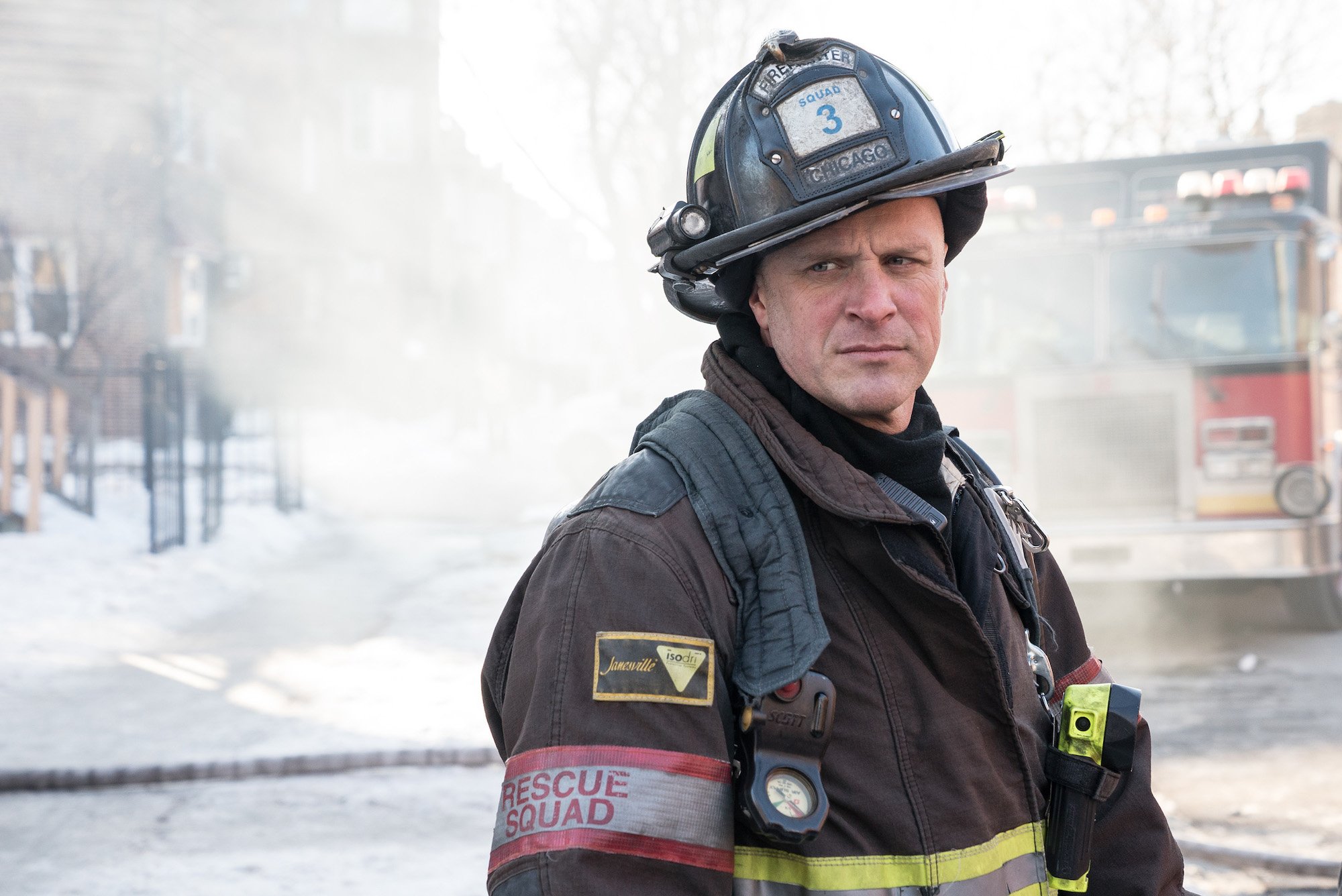 A closer look at 'Chicago Fire'
Season 9 of Chicago Fire just aired, and it is safe to say that over the years the fans and viewers have seen their fair share of drama, cliffhangers, and, of course, heat. The show is centered around Firehouse 51 of the Chicago Fire Department and the belief that fighting fires together makes them a family. Kelly Severide, Matthew Casey, Gabriela Dawson, and Chief Wallace Boden are just a few of the beloved characters the audience has gotten to know and love over the years. When the characters aren't putting out fires and saving lives they are often seen at Molly's winding down or pursuing their latest love interest. Chicago Fire truly has it all, and that even includes real and authentic firefighters. 
Are there real firefighters on 'Chicago Fire'? 
Countless talented actors have shared their talents and skills on-screen when it comes to the production process. It goes without saying that audiences and viewers everywhere are extremely grateful, but it does seem like some of the individuals who appear on Chicago Fire might actually have a leg up. Believe it or not, Tony Ferraris actually plays himself on the series. Ferraris started on the role as an extra, but that quickly changed when it became apparent that he was a fan favorite. The authentic and genuine firefighter has been in just about every episode, and he wouldn't have it any other way. However, many fans and viewers of Chicago Fire are wondering if Ferraris is the only one. 
Is actor Randy Flagler from NBC's 'Chicago Fire' a real firefighter? 
Randy Flagler is the actor who plays Harold Capp on Chicago Fire, and some viewers have noticed that he is quite the natural when it comes to his acting role. One fan started a Reddit discussion and wrote, "I'm not sure if this has been said before, but it seems like 95% of what Capp says isn't scripted. Like the stuff he comes up with seems too good compared to the rest of the characters' scripts … but then again that's prob just his character."
Well, actually, it appears it's just his character. Randy Flagler, according to IMDb, has been acting for decades, appearing on shows like NYPD Blue and The Young and the Restless. Despite his lack of real-life firefighting experience, it's clear that having real firefighters on set advising the cast adds to the accuracy of Flagler's performance.