'Chicago Fire': Jesse Spencer Reveals Intense Disaster Scenes Are Filmed In Just 1 Take
Fans just can't get enough of Chicago Fire (and the rest of the One Chicago shows). Since 2012, the series has kept fans glued to their screens with exciting rescues and heartwarming friendships (and a few gritty feuds between firefighters and police officers).
The series' high popularity comes from fantastic writing and an incredibly talented cast. Jesse Spencer (formerly Dr. Robert Chase on House) is a fan favorite, portraying one of Chicago Fire's most fearless leaders. 
Jesse Spencer: From brilliant surgeon to heroic firefighter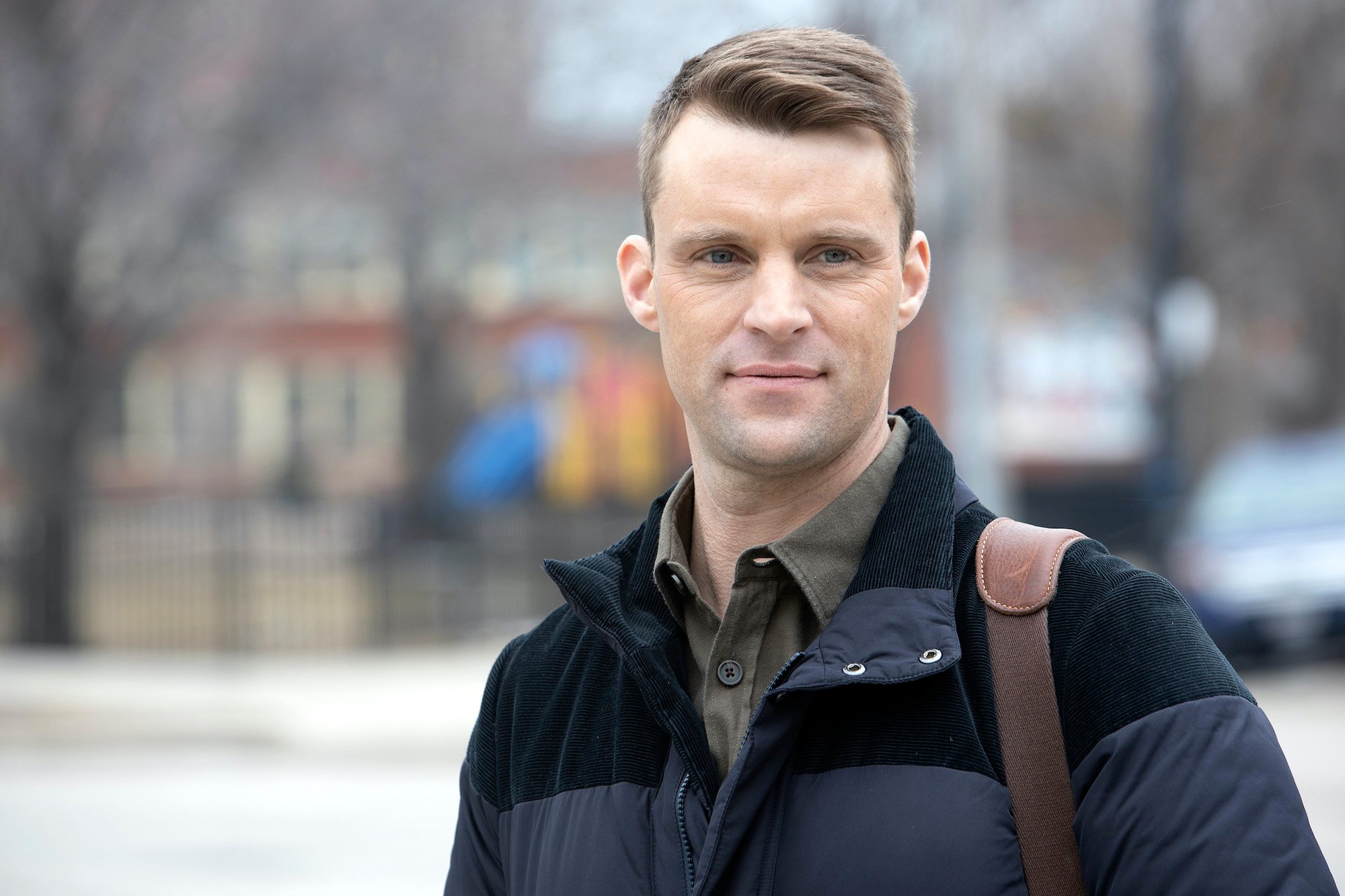 Jesse Spencer is best-known for his two major television roles — one as a surgeon on the medical series, House, the other as a firefighter on Chicago Fire. The Australian-born actor was also in the film Uptown Girls, working alongside Brittany Murphy and Dakota Fanning. 
Spencer grew up in Australia, attending Canterbury Primary School, Malvern Central School, and Scotch College. The young actor got his start on the Australian soap opera, Neighbors. He played Billy Kennedy for six years, and earned several award nominations for his acting in the series. 
The actor is also a talented musician. He was a part of the Australian Boys Choir from 1986 to 1992. In 2006, he brought his musical talents to Band from TV, where he currently plays the violin. Band From TV is a charity cover band comprised of celebrities, including Hugh Laurie, Spencer's former House co-star. 
Spencer also spent some time on the stage. He played Terence in The Modernists at Sheffield Crucible Theater in South Yorkshire. He also played the lead in Peter Pan, on the stage at White Rock Theatre in Hastings. 
Who does Spencer play on 'Chicago Fire'?
Spencer has played Matthew Casey on Chicago Fire since the series began in 2012. Casey has become a fan favorite over the years, a tough guy with a soft heart who always sticks up for the people he cares about. He's not afraid to voice his opinions, or call someone out for wrongdoing, no matter who they are (usually Voight, from Chicago PD). 
Since the series began, Casey has shown himself to be a phenomenal leader and valuable friend. Fans adored Casey's romance with ex-wife, Dawson. The two shared incredible chemistry and Casey was a regular hero in his marriage as well as on the job.
He ran into a collapsing parking garage without a second thought, because his wife was trapped inside. He was unwaveringly supportive of her decision to leave Chicago to work in Puerto Rico, and even after the two broke things off, he remained a true friend. 
Casey's hard work paid off when he was eventually promoted to Captain. He continued to display amazing leadership skills in that new role, acting as a mentor to newbies and offering wise advice to anyone who needed it. Spencer brings his best work to the Chicago Fire fans each week, continuously developing a complex character with a heart of gold. 
'Chicago Fire': Spencer reveals the most intense parts of playing a firefighter
In a 2015 interview with Glamour, Spencer answered a few interesting questions about playing a firefighter.
First, it might seem like the actor has a slight hero complex–after all, he went from playing a brilliant surgeon who regularly saved people's lives, to playing a brave firefighter. Spencer laughed that off, though, saying he most certainly does not have a hero complex, and he seriously hopes no one ever needs him to save their life. 
Many fans wonder how actors actually train for their roles portraying firefighters. Obviously, they want to portray these real life heroes with as much accuracy as possible. There is a lot of research that needs to happen before these actors can even begin to play a firefighter on television. Spencer shared a bit of those experiences with his fans. 
Before delving into his role as Matthew Casey, Spencer spent a lot of time at actual fire houses. He hung around with the teams at several houses, and went on ride-alongs to get a firsthand look at the jobs they do. He mentioned that a lot of a firefighter's work isn't super exciting or glamorous, like what we see on television. 
For example, Spencer said a lot of the time, the firefighters are responding to incidents where people are unruly. It could be that they haven't taken their meds, and they've caused some sort of disruption (an incident which police officers are all to familiar with as well). Other times, they'll respond to small fires or accidents. 
Spencer sees plenty of action in the show, though, and fans might be surprised to know that most of the bigger action sequences are usually filmed in one take.
He said the cast has learned to work together as a very efficient team, which is a huge bonus in the more thrilling scenes where a lot is going on. Just like his on-screen counterpart, Spencer seems to have a lot of pride and affection for his teammates.