'Chicago Fire': Joe Minoso Joked He Would Be 'Perfect' as This Superhero
Actor Joe Minoso is one of the few Chicago Fire cast members on the show who has been there since the beginning. Minoso has spent a decade in the One Chicago universe, appearing in episodes of both Chicago Med and Chicago P.D. as well. Although Minoso doesn't show any sign of leaving Chicago Fire soon, he made it known that he would be great at portraying this iconic Marvel superhero.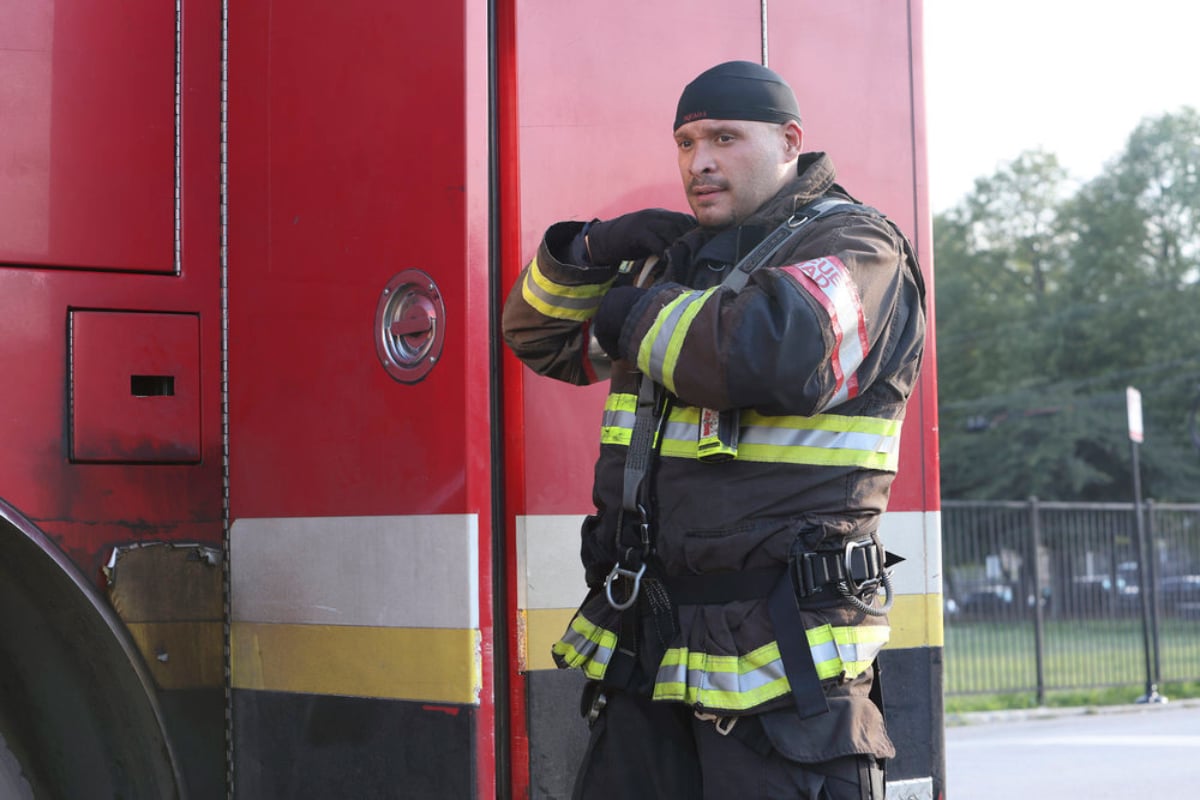 Joe Minoso plays Joe Cruz in 'Chicago Fire'
Minoso is one of the most lasting actors in the One Chicago universe. He got his start as Joe Cruz when Chicago Fire began back in 2012. Cruz is a firefighter at Firehouse 51 who didn't exactly have an easy childhood. Still, he is a big-hearted character who often serves as comic relief. Cruz has his share of relationship difficulties, but he eventually marries Chloe, and their son Brian is born in season 9.
Minoso has also appeared as Joe Cruz in multiple episodes of Chicago P.D. and Chicago Med. In Chicago Fire Season 10, Cruz deals with PTSD after nearly drowning during a rescue in the season 9 finale. Luckily Cruz survived the incident and he seems to be doing better as of episode 12.
Joe Minoso wants to portray this Marvel superhero
Minoso's main acting credits exist within the One Chicago universe. However, he has also appeared in TV shows including Get Shorty and Shameless, according to IMDb. However, there's another role that the Chicago Fire actor would love to portray on the big screen.
Marvel Comics' fictional superhero team, Fantastic Four, has been adapted to the big screen multiple times. Director Jon Watts is currently set to direct a new Fantastic Four film coming in 2023 and Minoso might be just the man to play one of the main characters.
On Twitter, a fan commented to Joe Minoso, "MY BSF JUST SAID @DaMinoshow LOOKS LIKE THE ROCK." Minoso responded, "You hear that @Marvel! I look like a rock!!! Just in case your looking for the perfect actor to play BEN GRIMM aka THE THING!"
Ben Grimm is an astronaut and best friend of scientist Reed Richards. He is transformed into a giant rock monster (hence Minoso's joke) with superhuman strength after he is exposed to a space cloud. Although Minoso doesn't seem to actually have plans to try out for the role of Ben Grimm, several fans jumped in to agree that he would be great in the role.
Minoso isn't the only One Chicago actor interested in Marvel
Another actor from the One Chicago universe has previously expressed interest in playing a Marvel superhero. Patrick Flueger plays Adam Ruzek in Chicago P.D. and has been on the show since the very first season. However, before landing this role, Flueger actually screen-tested for the role of Captain America in the film Captain America: The First Avenger, TV Over Mind reports. Flueger didn't get the part but went on to portray the Chicago P.D. character fans know and love.
Chicago Fire Season 10 airs Wednesdays at 9 p.m. ET on NBC.