'Chicago Fire': Kelly Severide and Stella Kidd Make a Big Decision About Their Wedding
Chicago Fire Season 10 is turning out to be a wild ride. One couple who has gone through a lot of ups and downs this season is Stella Kidd and Kelly Severide. They've experienced some bumps in the road on their journey toward marriage. Here's what happened last time as we gear up for the Chicago Fire Season 10 finale.
Stella and Severide have been clashing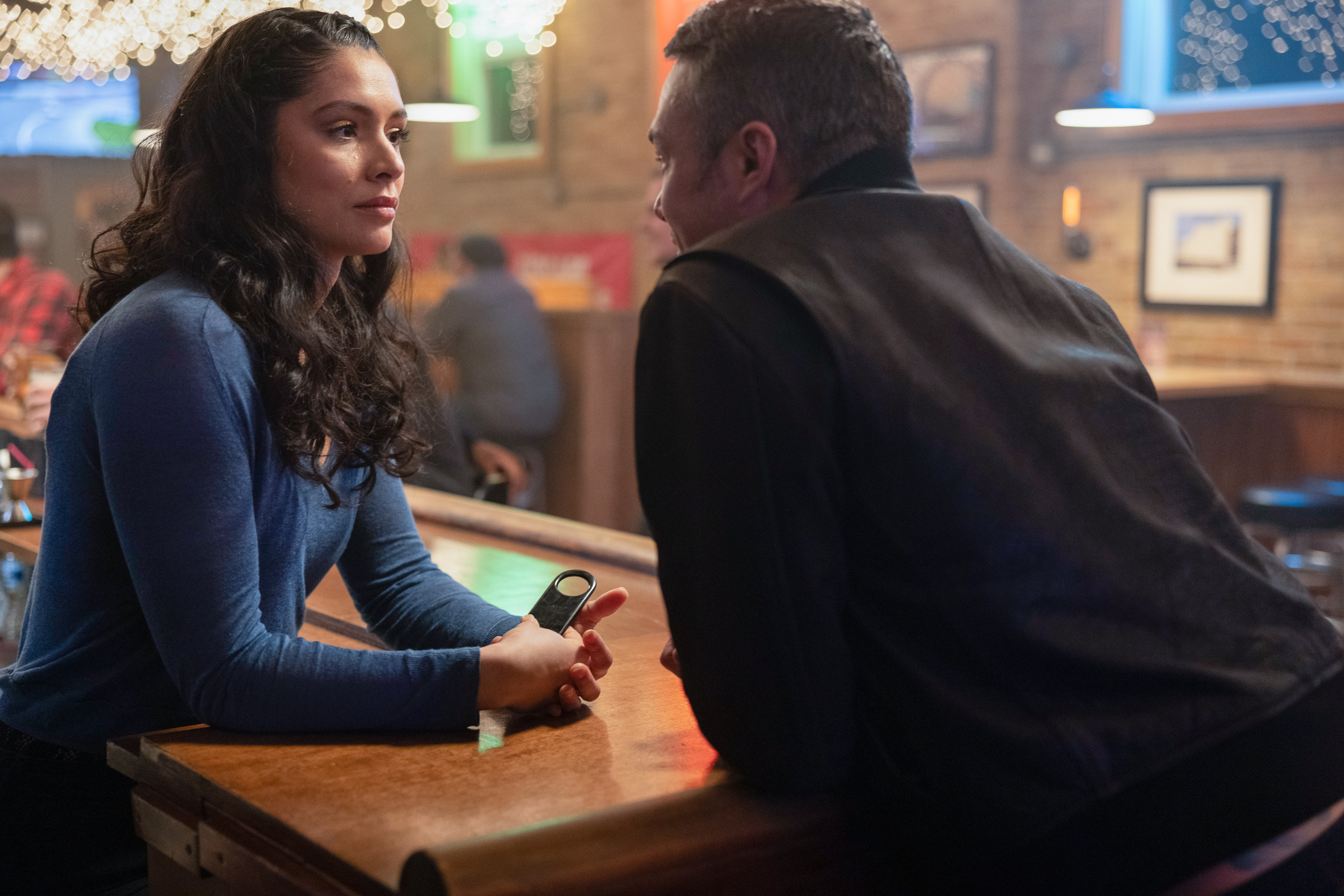 Stella and Severide (played by Taylor Kinney) love each other, but they're both used to getting what they want when they want it. This has made the weeks leading up to the wedding a bit tense. They're both strong personalities and they're still learning how to communicate their needs. One big issue that comes up for Stellaride is the issue of training Gallo. (Here's a rundown of who's in the Chicago Fire cast.)
Stella really needs Gallo on the truck, but with Severide's expert training, he's been considering applying for squad. Stella's issue is that she needs the best workers on her team, and she doesn't like the idea of Severide getting involved. When Stella confronts Kelly about the situation, he says he already told her he was working with Gallo. However, Stella thought this was just a "one time" thing. She didn't realize Severide and Gallo were continuing to train together.
Stella and Severide are experiencing a lot of relationship tension
The situation with Gallo put a strain on the couple's relationship. Although they were having a professional disagreement, the tension began to affect their personal life. Even their morning routine in the kitchen started to get awkward, with Stella trying to keep the peace by offering Severide coffee and him brushing her off.
Wedding planning also put added pressure on the couple. As they got closer to getting married, Stella noticed Severide was becoming distant. When she asked about attending a tasting for the wedding, he didn't seem interested. It was clear Stella wanted to go, but she's trying not to push too hard.
Stella vented about the situation to Herrmann, joking that she should call off the wedding because Severide thought the liquor package was too expensive. Herrmann looks alarmed and asks what's going on.
Stella confesses that things between her and Severide have been "weird." She says they're talking less about the wedding the closer it gets. Stella also says they both probably have a lot of baggage surrounding marriage, and those issues are starting to surface.
Herrmann says it's true there could be some baggage, but he also says the one thing that matters is that Stella and Severide are getting married because they love each other. He says it's best for them to just keep things simple and focus on their love. "Keep it simple," he says. "That's my advice." (Read more about Casey's return for the Chicago Fire Season 10 finale.)
Stella and Severide make a decision about their wedding
Things take a scary turn after Severide is beaten in an alley. Stella gets the call that there's been an incident, so she rushes to the hospital. Once they see each other, they embrace and reaffirm their love for each other. Stella apologizes for being stubborn and trying to get her way most of the time.
Severide tells Stella their relationship issues are about more than a power struggle. He admits they're both afraid of marriage. Severide suggests moving up the wedding date so they can get married sooner. "The only way to learn how to run into a real fire is by doing it," says Severide. "So, let's just do it. Let's not wait another four months. Let's do it next week." Stella agrees.
What happened last time on 'Chicago Fire'
The biggest drama involves Violet and Emma. Violet is stressed about Emma because she's gunning for her job. Chief Hawkins can't do anything because it would look suspicious since he and Violet are in a relationship.
Ritter suggested pretending nothing is wrong and just waiting things out, but Violet couldn't do that for long. Emma threatened Hawkins and told him to transfer Violet to another firehouse or else. She says if she doesn't get a permanent spot at Firehouse 51, she will file a report and say Violet's negligence almost killed a patient. Emma came back to Hawkins a second time, putting pressure on him to make her permanent by her next shift.
RELATED: 'Chicago Fire': Taylor Kinney's House Fire Led Him to Become a Fire Safety Advocate
Follow Sheiresa Ngo on Twitter.