'Chicago Fire': Mackey Might Be Back, Showrunner Hints
Chicago Fire first debuted back in 2012 as part of NBC's Chicago franchise (which includes shows like Chicago Med and Chicago P.D.).
Chicago Fire first debuted back in 2012 as part of NBC's Chicago franchise (which includes shows like Chicago Med and Chicago P.D.).
The procedural drama follows the personal and professional lives of the crew at the fictitious Firehouse 51 as they battle everything from fires to terrorism threats, all while navigating the dramas of relationships, career advancements, and substance abuse. Over the past decade, the show has introduced numerous characters.
In Chicago Fire's current ninth season, which started airing in the winter of 2020, viewers got to meet paramedic Gianna Mackey (played by Adriyan Rae).
But the character's story arc was abruptly cut short. However, Chicago Fire's showrunner has recently dropped hints about Mackey's return in the future. 
Rae's Mackey joined 'Chicago Fire' for its ninth season in 2020
Previously best known for various sci-fi acting roles, Rae began starring as Ambulance 61's newest paramedic at the start of season nine. 
"Her character [Gianna Mackey] is described as 'a lovable troublemaker with a twinkle in her eye'" who is also "charming, scrappy, fun, witty and good-natured," reports Deadline. "Gianna comes from a family of working-class parents who are adored by their community. This makes Gianna welcoming and friendly individual who treats everyone like family — but don't get it twisted. She's no pushover. She's tough and quick to defend the defenseless, isn't afraid of a little chaos and rolls with the punches while approaching everything with a bit of wry humor."
In the season's first few episodes, the character starts a relationship with firefighter candidate Blake Gallo (Alberto Rosende), but that romance doesn't last long. In the ninth episode of season nine, which aired on March 17, 2021, the character leaves Firehouse 51 to chase after other job opportunities. This abrupt move was driven by the actress herself.
Rae quit 'Chicago Fire' for personal reasons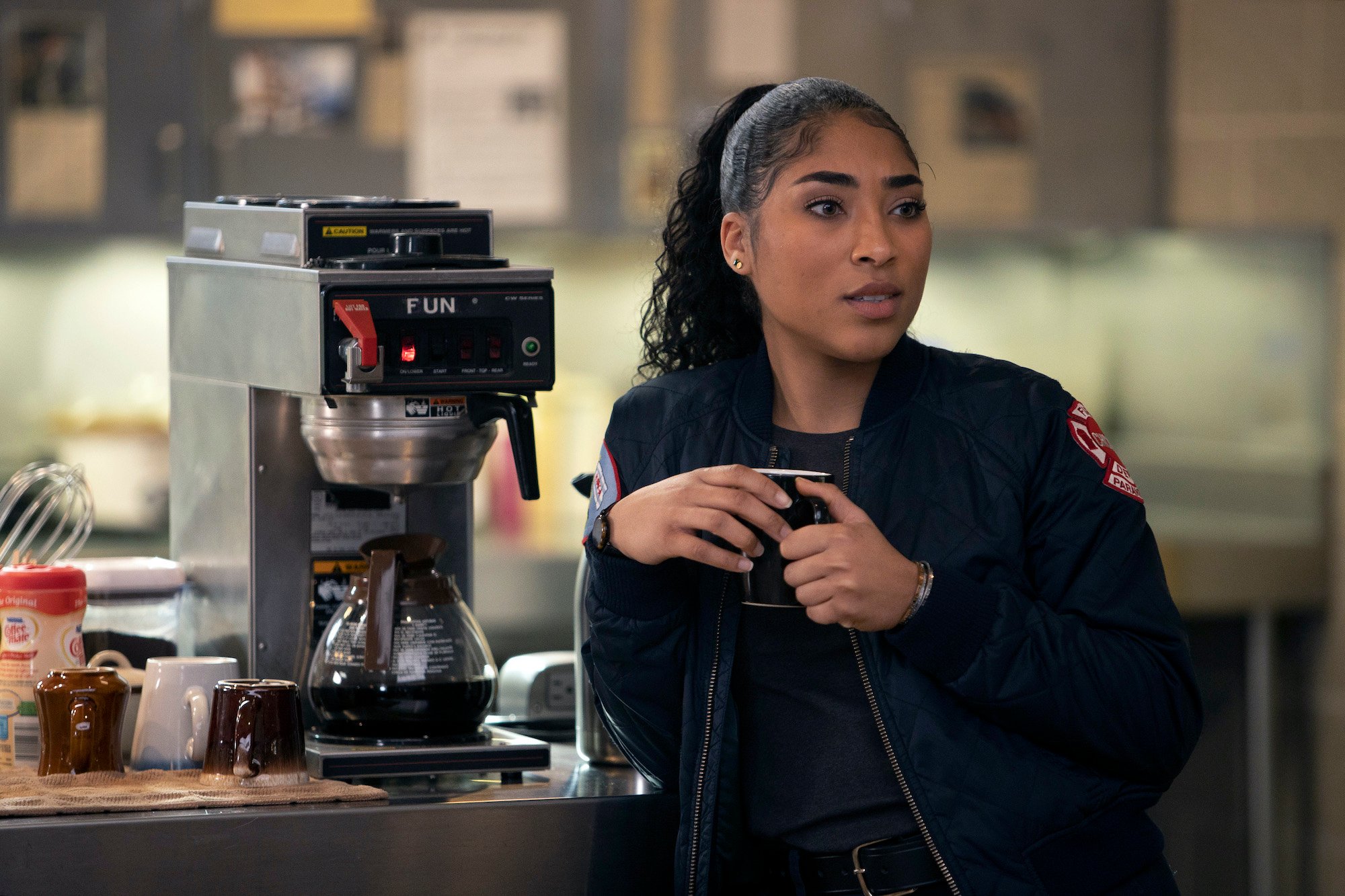 Rae took to Instagram where she said that her time on Chicago Fire was "coming to an unexpected end."
"This journey has been nothing short of extraordinary," she continued. "I have learned sooo [sic] many valuable lessons, gone through acting Olympics and come out stronger, and most importantly, met [and] made so many amazing friends."
Meanwhile, she explained to her NBC bosses that the choice was due to something outside the studio. Derek Haas, who serves as Chicago Fire's creator and executive producer, told Entertainment Weekly that Rae "let us know she had some private reasons to leave Chicago."
"To hear that as a showrunner, you absolutely respect what an actor needs," adds Haas. "All I can say is we love her and I know she's going to be great on some other series."
However, Rae is mum about if she's working on any other projects, and IMDB doesn't have Rae credited on any upcoming projects past Chicago Fire. 
Meanwhile, Haas hints that this might not be the last time that Chicago Fire's viewers run into the scrappy, good-natured paramedic.
Haas leaves the door open to working with Rae again
"We had fun bringing Mackey to life, especially with her connection to Cruz [Joe Minoso]," says Haas. "She left 51 on great terms, so there's a chance we could check in on her. We're always looking for something to boost up a crossover! I don't think we've seen the last of Mackey in Firehouse 51."
There have been numerous times that the different shows in the Chicago universe did a crossover. Thus, it wouldn't be a surprise if Rae reprised her role and appeared again in Chicago Fire, Chicago Med or Chicago P.D.