'Chicago Fire': The Reason Monica Raymund Left the Show
Former "Chicago Fire" star Monica Raymund left the show back in 2018. However, it looks like she might be back. Why did Raymund leave the show the first time? Here's what Showbiz Cheat Sheet knows.
What has Monica Raymund been up to since leaving 'Chicago Fire'?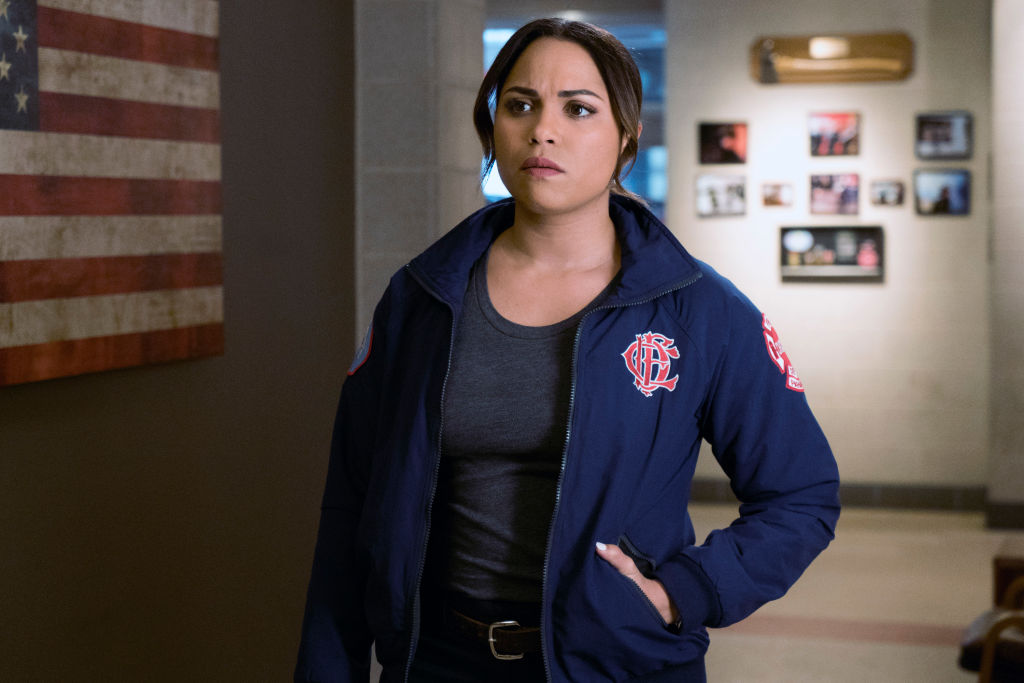 Since leaving "Chicago Fire," Raymund has appeared on the television series "Hightown," in which she played the role of Jackie Quinones. Before appearing on "Chicago Fire," Raymund appeared on "The Good Wife." She played the role of Dana Lodge from 2011 to 2012. One of Raymund's earliest acting roles was in a 2008 episode of "Law & Order: Special Victims Unit," in which she played the character Trini Martinez. After that, she appeared in the television series "Lie to Me" from 2009 to 2011.
Leaving 'Chicago Fire' wasn't easy for Monica Raymund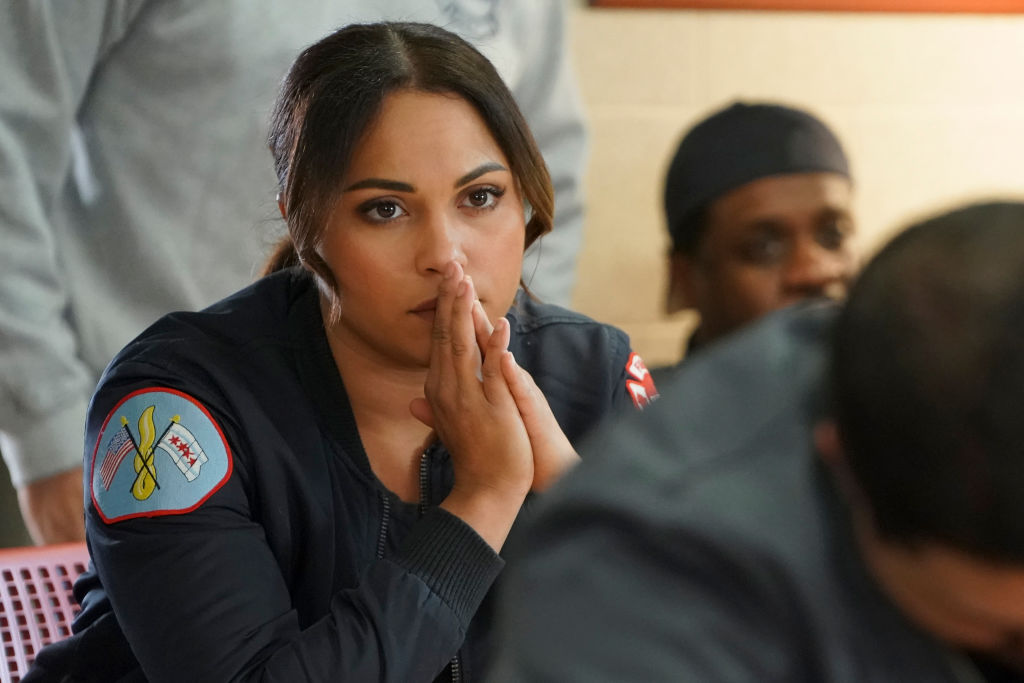 In a 2018 interview, Raymond told Chicago Tribune that leaving "Chicago Fire" was a tough choice. However, she said she was excited to explore other opportunities. "It does feel surreal," she told Chicago Tribune. "I mean, I've given six years of my life to that show and created a family there, so it was a bit like a dismemberment, if you will. I miss them terribly, of course. But I have the opportunity to start the next chapter of my life and I'm very much looking forward to that."
Why Monica Raymund left 'Chicago Fire'
Raymund told Chicago Tribune she felt it was time for her to diversify her acting roles. She was on "Chicago Fire" for five years and needed a break from playing the same role. Here's what Raymund told the publication about her decision to leave:
I'm not sure the exact moment when it happened, but I knew that my six-year contract was coming to an end and I felt like I was hungry to explore a different role, a different story. I wanted to explore a different world. I had been in Chicago for five years and just personally where I was in my life, I was ready to create my home and kind of plant some roots in Los Angeles.
Raymund described her departure as a 'double-edged sword'
Although Raymund was happy that she would finally get a chance to try something new and stretch her acting ability, she said she was also fond of having job security. It's rare for an actor to be on a show for a long stretch of time, so she appreciated the opportunity to be able to play the character for so long. Raymund explains what she was feeling in her Chicago Tribune interview:
It's kind of a double-edged sword because on the one hand, it's wonderful to be employed for that long and to have job security. And to be able to delve into a storyline and to flush it out over that amount of time. To get that opportunity is extremely rare and special. Job security is always the two favorite words an actor can say! But sometimes you have to take a risk to diversify your opportunities.
Monica Raymund will appear on 'Chicago Fire' again
Fans are excited about the upcoming fall finale of "Chicago Fire." Raymund will reprise her role as Gabby Dawson. It's not clear if this is just a guest appearance of if the character will indeed return to the show. This should be an interesting reunion. Surprisingly, Brett encourages Casey to go to an event Gabby will be attending. Will the exes reunite?
Check out Showbiz Cheat Sheet on Facebook!