'Chicago Fire' Says Goodbye to Jesse Spencer
After 10 seasons Jesse Spencer and his character Matt Casey are leaving Chicago Fire. Captain Casey is moving to Oregon so he can help two boys in need. Here's a look at what happened last time on Chicago Fire.
Warning: this article contains spoilers for Chicago Fire Season 10 Episode 5 ("Two Hundred").
Matt Casey decides to leave Chicago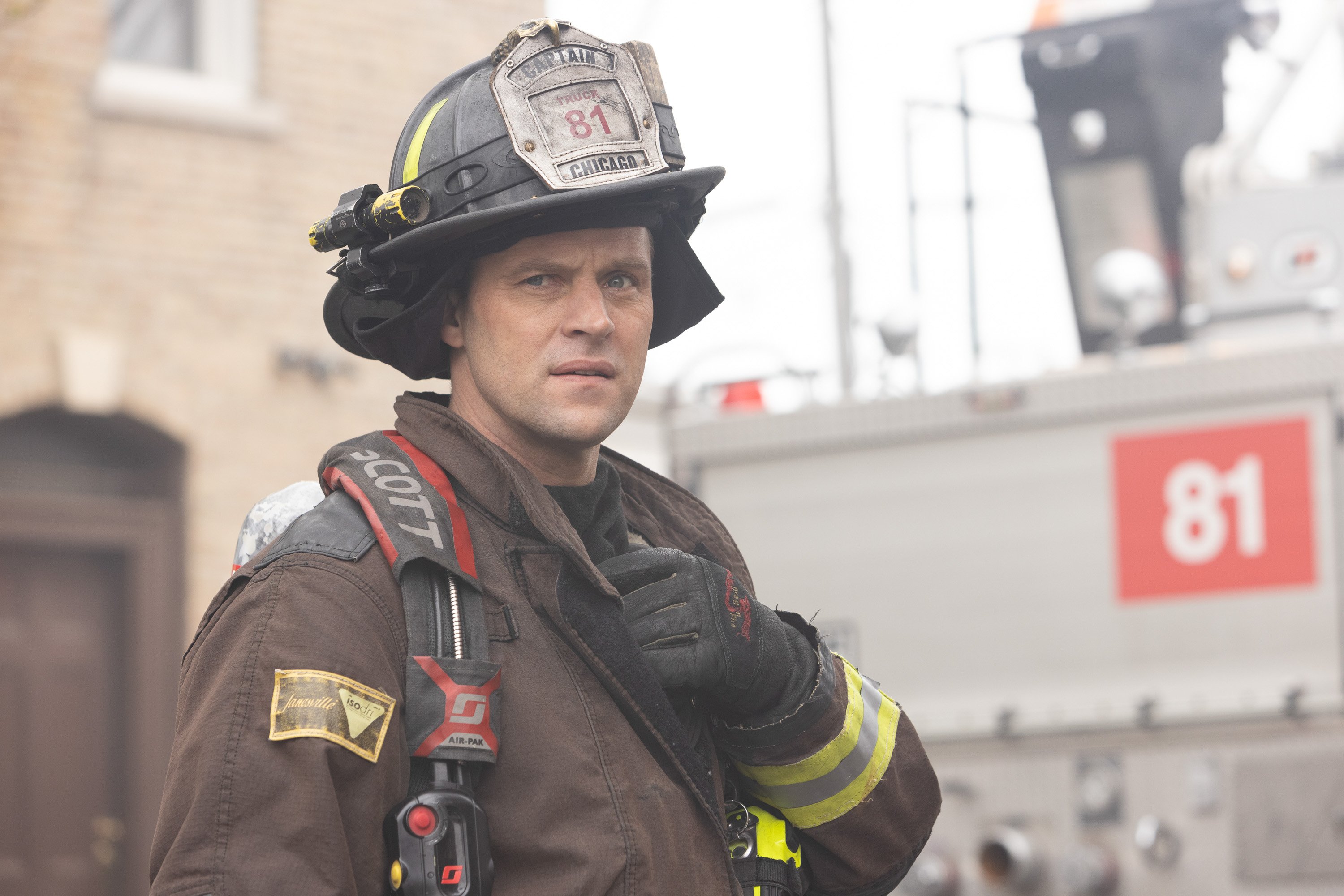 Casey is faced with a dilemma after learning that Ben and Griffin, the sons of late firefighter Andy Darden, are in need. Their mother is in jail, and they've been left to fend for themselves. Griffin tried to step up and care for his brother, but he doesn't have the resources to do a good job. He's in school and can barely care for himself.  
Casey was initially going to move the boys to Chicago, but he changed his mind after speaking to their school guidance counselor. She thought uprooting them would be too disruptive. If Casey doesn't move to Oregon to take care of Ben and Griffin, they will be placed in foster care in separate homes. There's no way Casey will let that happen, so he decides to move.
 Matt Casey and Sylvie Brett discuss their relationship
Chicago Fire Season 10 Episode 5 opens with Casey telling Sylvie Brett (Kara Killmer) he has to move to Oregon. She's understandably upset because they just started a relationship, and now he's leaving. Casey tells her she can move with him, or they can do a long-distance relationship.
At first, Brett isn't sure what to do. She's hesitant because she moved for a relationship before, and things didn't work out. She also mentions that she ran away from a relationship. Casey says there's no pressure, but he really wants her to move to Oregon. Brett knows Casey is doing the right thing, but she says she has a lot to think about.
Brett later decides not to move to Oregon. She wants to see the paramedicine program through. She says she wants to stay in a relationship with Casey, but she also wants to move forward with her career. We don't know what this means for Brett and Casey in the long run.
Why Jesse Spencer left 'Chicago Fire'
Spencer says he felt it was time to move on. He has been in the entertainment industry for almost two decades, and he needed a change.
"I've been doing TV for a long time," Spencer tells Us Weekly. "I added it up, and I think this year is my 18th year of network television straight since I went straight from House into Chicago Fire. We were coming up to the 200th episode, so I called [creator] Derek [Haas], made a personal decision and broke the news that I thought it was time to leave the show and he agreed that we should at least get Casey to 200 episodes."
Jesse Spencer's movies and TV shows
One of Spencer's early acting roles was in the 1994 TV series Time Trax. He played Young Bill in an episode titled "A Close Encounter." That same year, he joined the cast of Neighbours. He played the role of Bill Kennedy from 1994 to 2005. He made his film debut in the 2003 movie Swimming Upstream, in which he played the character Tony Fingleton.
Spencer rose to fame after appearing in the hit television series House. He played Dr. Robert Chase from 2004 to 2012. Spencer began playing the role of Matt Casey on Chicago Fire in 2012. He's also known for his appearances in The Girl Is in Trouble, Flourish, and Uptown Girls.
Follow Sheiresa Ngo on Twitter.