'Chicago Fire' Season 10 Air Date Announced
Chicago Fire Season 10 is almost here. We'll finally get to see what happens with Severide, Cruz, Tony, and Capp. We've been in suspense all summer. Here's when Chicago Fire Season 10 airs.
What happened during the 'Chicago Fire' Season 9 finale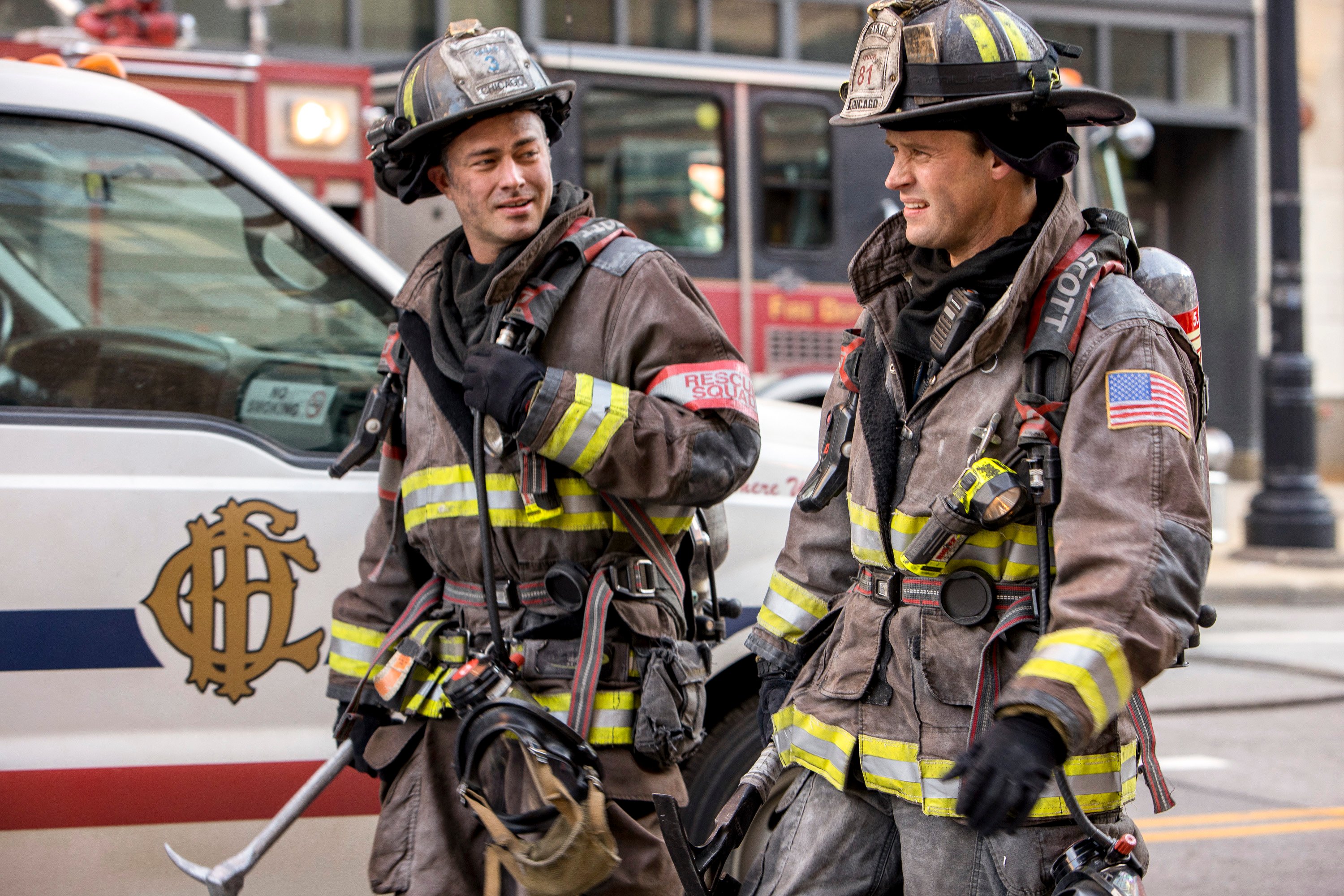 The Chicago Fire Season 9 finale was full of surprises. One of the most unexpected moments was seeing Matt Casey (Jesse Spencer) and Sylvie Brett (Kara Killmer) declare their love for each other. Another moment that took us off guard was when Kelly Severide (Taylor Kinney) and his team were trapped underwater while trying to save someone.
It was tough seeing the worried look on Stella's face. She and Severide just got engaged, so it would be even more devastating if something happened to him.
When does 'Chicago Fire' Season 10 air?
When will Chicago Fire Season 10 return? NBC announced season 10 will air Wednesday, September 22, at 9:00 p.m. Eastern Time. Chicago Med will air one hour before at its usual Wednesday night slot of 8:00 p.m. Eastern Time, and Chicago P.D. will return to NBC (also on Wednesdays) at 10: 00 p.m. Eastern Time.
'Chicago Fire' cast changes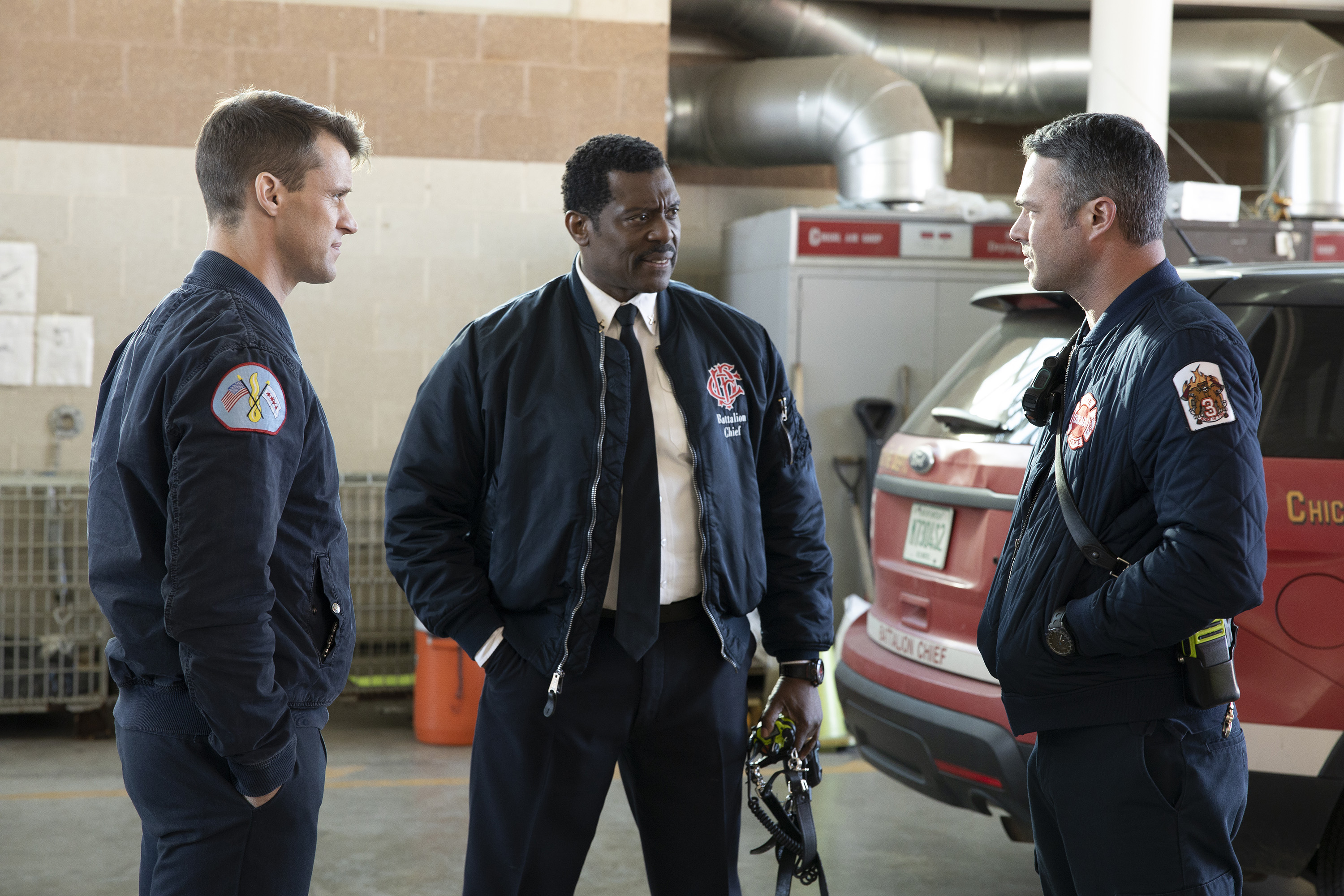 There have been some changes to the Chicago Fire cast. It was recently announced that Hanako Greensmith, who plays Violet Mikani, will join the cast as a series regular. Greensmith's addition comes after the departure of former series regular Adriyan Rae, who played paramedic Gianna Mackey. Showrunner and series creator Derek Haas tells Entertainment Weekly Rae left the show because of "private reasons." He also says there's a chance viewers could see Rae on the show sometime in the future.  
"Adriyan let us know she had some private reasons to leave Chicago," Hass tells Entertainment Weekly. "To hear that as a showrunner, you absolutely respect what an actor needs. All I can say is we love her, and I know she's going to be great on some other series. And she left 51 on great terms, so there's a chance we could check in on her. We're always looking for something to boost up a crossover! I don't think we've seen the last of Mackey in Firehouse 51."
Why one character didn't appear on 'Chicago Fire' this season
Haas told TV Line there was one character they were hoping to bring back this season, but it didn't work out because of the COVID-19 pandemic. The showrunner says they were thinking of bringing Sylvie Brett's sister, Amelia, back for a guest appearance, but it was too risky to have her on the set because of the risk of catching the virus. The producers didn't want to take that risk to include this storyline, so they chose to wait for a better time.
"Amelia, we were going to do this season, and logistically, with COVID, we couldn't have a baby on set," Haas tells TV Line. "When we had the baby in the gas station explosion, you never actually saw the baby. We just put that on hold, but we'll definitely revisit that next season."
Follow Sheiresa Ngo on Twitter.