'Chicago Fire' Season 10: Episode 12 Promo Photos Tease the Return of the CFD Gala
Fans have not seen the crew at Firehouse 51 get dressed up for the CFD gala in a while, but that's all about to change in 'Chicago Fire' Season 10 Episode 12.
Chicago Fire Season 10 has been full of drama so far and episode 12 will be no different. Lieutenant Jason Pelham's job is in jeopardy thanks to some powerful higher-ups having it out for him. Thankfully, it looks like Chief Boden is going to fight for Pelham to keep his job. Episode 12 won't be all workplace drama. Promo photos tease the return of the CFD gala and a possible romance brewing at the event.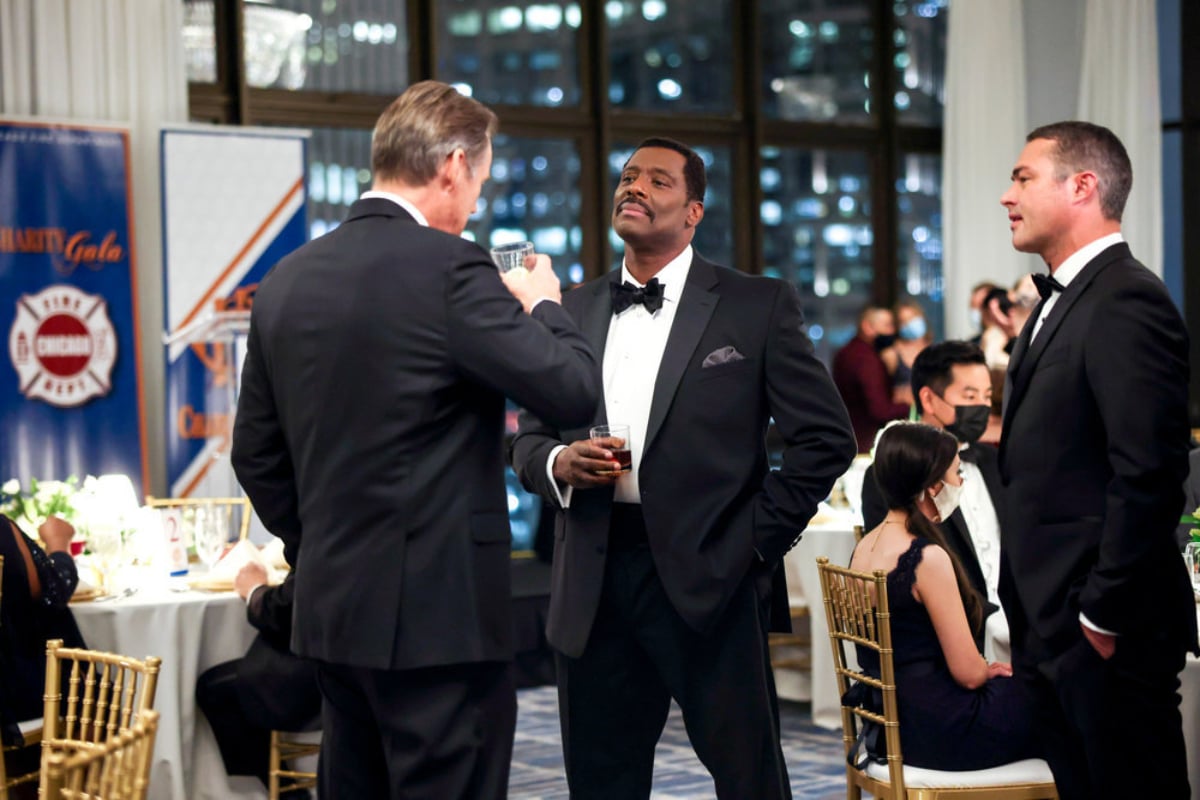 The CFD gala returns in 'Chicago Fire' Season 10
The CFD gala has appeared in previous seasons of Chicago Fire, but it's been a while since the event has appeared in an episode. The gala is a good excuse to see the crew at Firehouse 51 dressed to the nines and for some potential romantic interests to blossom.
In a previous interview with TV Insider, Executive Producer Derek Haas teased that the event would be back in Chicago Fire Season 10. "We're going to have the thing that we haven't had since COVID started, which is the CFD gala," he told the outlet. Episode 12 will finally deliver on that promise.
Violet and Hawkins are shown together at the CFD gala
Chicago Fire Season 10 has been building up some romantic interest between Chief Evan Hawkins and Violet Mikami. In last week's episode, Hawkins nominated Violet for an award for paramedic excellence. Violet confronted Hawkins, concerned that he only nominated her because he was romantically interested in her.
While Hawkins assured her that he doesn't let his personal feelings affect his decision-making at work, he also suggested that the pair should stay away from each other for a while. There is clearly some attraction between these two, although it would be against the rules for them to date.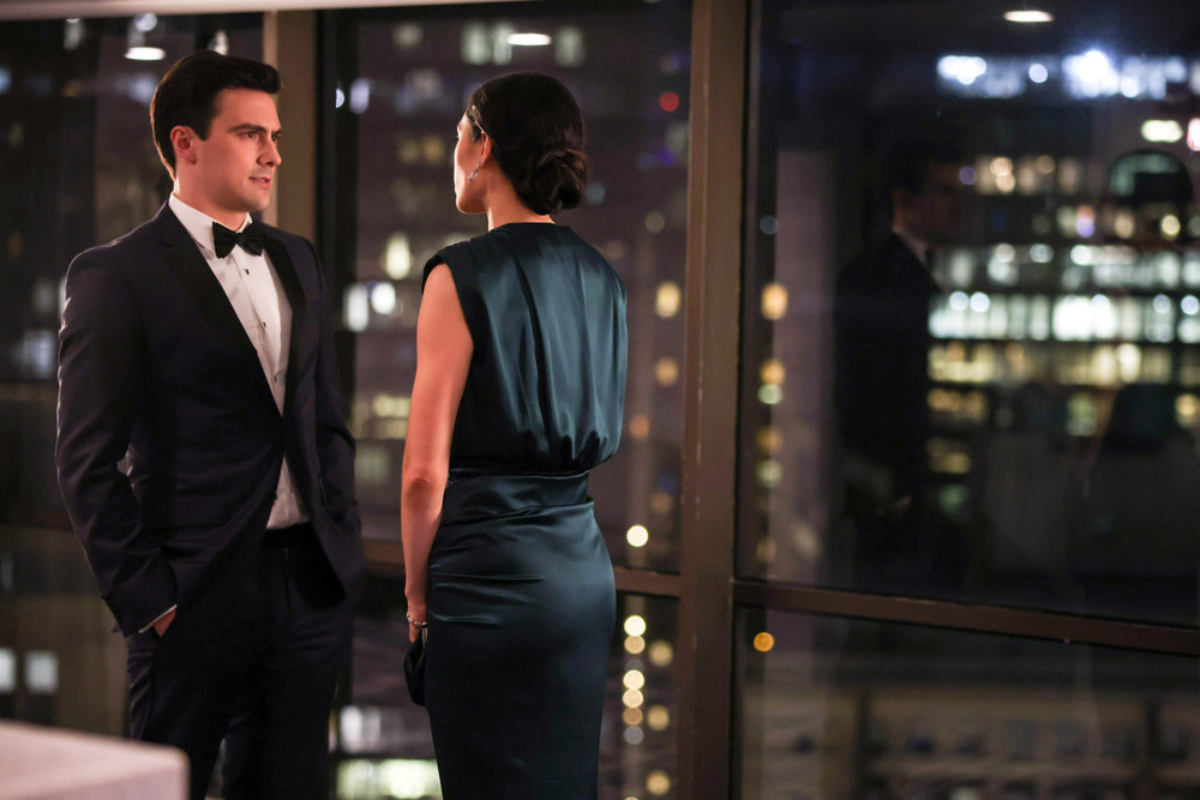 However, it looks like Violet and Hawkins won't make good on their decision to stay away from each other. A promo photo for episode 12 shows the elegantly dressed pair talking together at the CFD gala. The formal event might be just the thing to push Hawkins and Violet together.
Another promo photo may tease tension at the event
In previous episodes of Chicago Fire Season 10, Deputy District Chief Don Kilbourne has made his dislike of Jason Pelham known. Pelham punched a former superior officer in the face after catching him stealing jewelry.
Although Pelham did the right thing, confronting the superior officer earned him a lot of enemies. Boden offered Pelham the full-time lieutenant position at Firehouse 51 and Kilbourne was not happy about it. In episode 11 he convinced a firefighter to say it was Pelham's fault when she got hurt on the job.
Boden learns that the review board is recommending termination for Pelham. However, the promo video for episode 12 shows that Boden will face off against Kilbourne to try to save Pelham's job. A promo photo shows Boden, Kilbourne, and Severide at the CFD gala. It's easy to guess that this will be a pretty tense scene between the three men.
Chicago Fire Season 10 airs Wednesdays at 9 p.m. ET on NBC.