'Chicago Fire' Season 10 Episode 21 Recap: Is Violet in Danger?
Chicago Fire's Violet Mikami has a big problem on her hands. Emma Jacobs wants to stay at Firehouse 51 and she will do whatever it takes to get what she wants.
Chicago Fire Season 10 Episode 21 was full of twists and turns. One of those twists involves paramedic Emma Jacobs. She's up to no good and she's getting closer to getting what she wants—a permanent spot at Firehouse 51. Could Violet be at risk? Here's what happened last time as we count down to the Chicago Fire Season 10 finale.
Chicago Fire's Emma Jacobs won't back down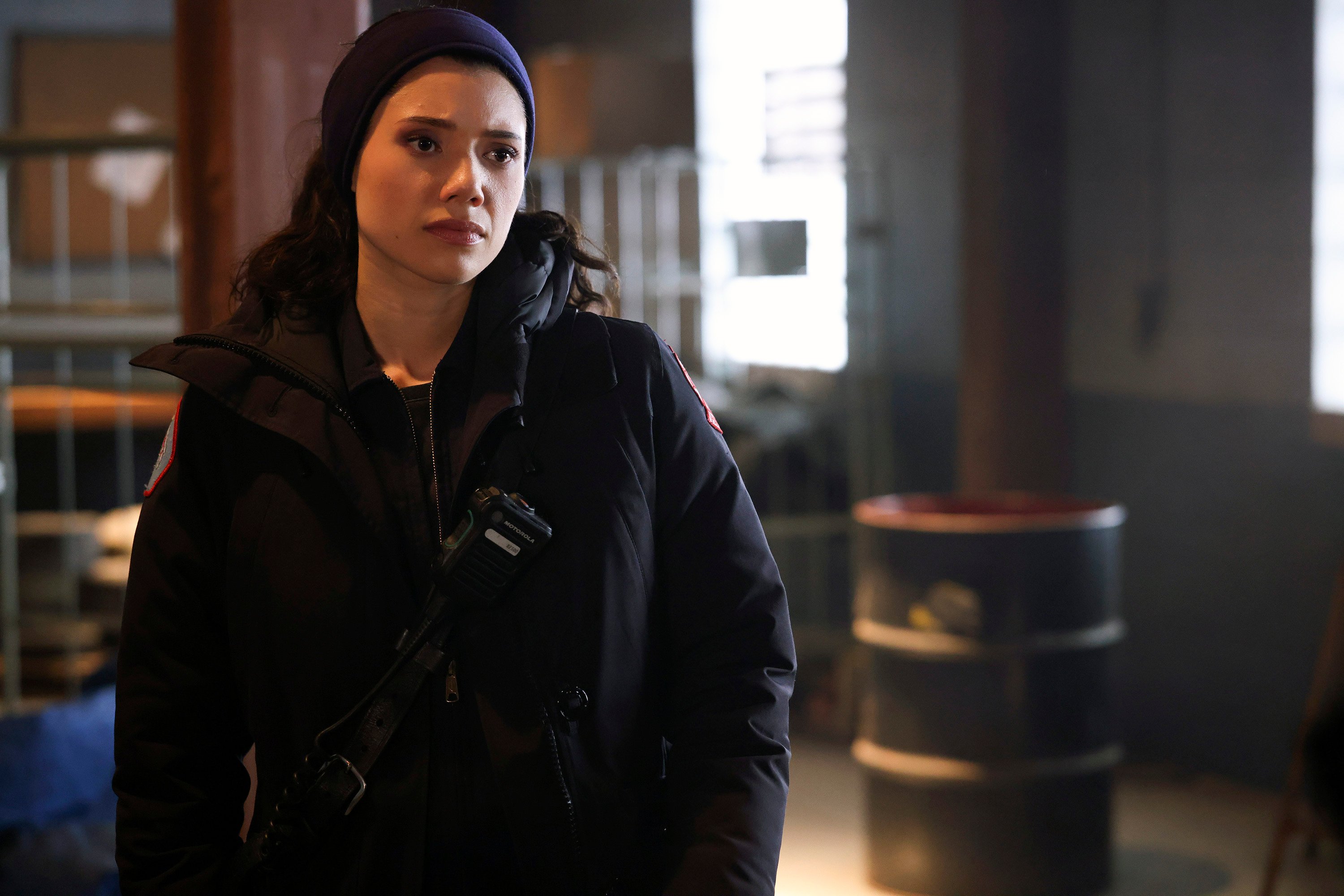 Emma Jacobs has been filling in while Sylvie Brett (played by Kara Killmer) has been away. Things have been very dramatic since she arrived. One of the first red flags was when it became clear Emma lied about her education.
Emma loves it at Firehouse 51. Unfortunately, she's so determined to stay that she's willing to put Violet Mikami's (played by Hanako Greensmith) job and reputation on the line. In the previous episode, Emma went to Chief Hawkins and told him that Violet failed to properly restock a bag. According to her, they "almost lost a patient" because of her error.
Emma demanded for Violet to be transferred to another firehouse so she could stay at 51 permanently. If Hawkins doesn't give her what she wants, she's threatening to file a report saying Violet was negligent and almost killed a patient. If that happens, Violet will get fired. "And if you try to step in and defend her to the brass, it's pretty easy for me to mention that you're not impartial," adds Emma.
Chief Hawkins tries to play along with Emma Jacobs
Hawkins tells Violet about what happened. He's worried because he doesn't think Emma is bluffing about writing up an incident report. "I know it's frustrating, but I have to make Emma think I'm playing her game," says Hawkins.
Hawkins says if Emma files a report, he won't be able to do anything about Violet possibly losing her job. However, he says if Violet gets fired, he might also lose his job. He's determined not to let Violet take the fall alone. However, he tells Violet not to worry and that he'll figure something out.
Gallo tries to help Violet
Hawkins tells Violet not to say anything about what happened, but she tells Gallo everything. When she tells Gallo not to do anything, he says he doesn't know how to do that. Instead of staying quiet, he speaks to Hawkins and asks what he's going to do. Hawkins then tells him about some red flags he saw in Emma's employment file. There was a part in the file under disciplinary action that had white-out over it and then "not applicable" typed on top.
Gallo told Hawkins he would talk to Emma's former chief (Chief Guerin at Glen Ellyn Fire Department) to see if he could straighten out the situation with Violet. Unfortunately, that meeting doesn't go well. The chief won't talk about Emma, and he seems very uncomfortable. It's possible she might have blackmailed him, too.  
Toward the end of the episode, Emma is waiting in Hawkins' office. She makes it clear she's over his "stall tactics" and she wants a permanent role at Firehouse 51 immediately. "I'm ready to make 51 my permanent home," says Emma. "We don't need to wait for Brett to get back. I need you to make it happen by next shift, OK?"
Could this mean trouble for Violet?
RELATED: 'Chicago Fire': Casey Returns for Season 10 Finale
Follow Sheiresa Ngo on Twitter.