'Chicago Fire' Season 10 Finale: Showrunner Teases 'Crazy' Stellaride Wedding
The Chicago Fire Season 10 finale is almost here. There's an event on the horizon that many fans have been anxiously awaiting. Stella Kidd and Kelly Severide are finally tying the knot, but not everything will go as planned. An especially wild episode is in store with special guests and plenty of surprises.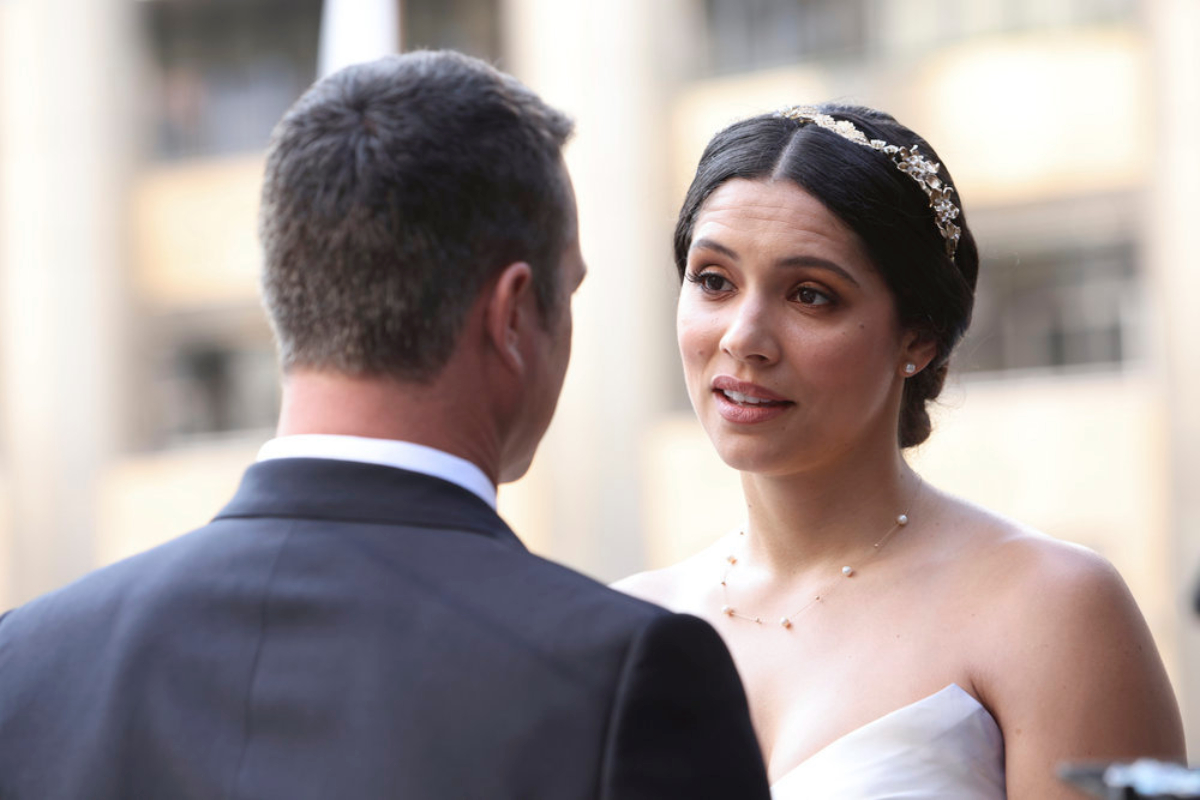 Sneak peek clip shows Firehouse 51 preparing for the Stellaride wedding
Stella Kidd and Kelly Severide's wedding is finally happening in the Chicago Fire Season 10 finale. Jesse Spencer returns to his role as Matthew Casey to stand as best man beside Severide. In episode 21, Severide and Kidd decided not to wait any longer to get married. A sneak peek clip posted by ET Canada shows Herrmann divvying out wedding responsibilities.
Herrmann puts himself, Mouch, and Cruz on liquor duty and puts Violet and Gallo in charge of flowers. The clip also showed Sylvie Brett in attendance and revealed that she is Kidd's maid of honor. Later in the clip, Kidd tells Severide she found a last-minute wedding venue. Still, not everything will go according to plan for the couple's big day.
'Chicago Fire' Season 10 showrunner teases 'crazy' wedding in the season 10 finale
In previous seasons, the men of Firehouse 51 threw Mouch a pretty wild bachelor party. While speaking with TVLine, co-showrunner Derek Haas teased that while Severide won't have the same experience, he will have a pretty wild big day. "Well, everything's not going to go as planned. So we're not going to necessarily get a bachelor party. But we're going to have pretty much a crazy, crazy wedding."
"Yeah, literally not one thing goes as planned for this wedding," co-showrunner Andrea Newman chimed in. Haas continued, "And I will say they should not have put Tony and Capp in charge of anything. We'll just say that. I don't want to spoil anything. [Andrea laughs] They're really good at fighting fires. Other than that, I don't know that they should be in charge of anything."
Will Violet lose her job in the 'Chicago Fire' Season 10 finale?
Aside from the wedding, Chicago Fire left another loose end untied that will hopefully be addressed in the season 10 finale. Violet and Chief Hawkins are being blackmailed by Emma Jacobs, and Violet could very well lose her job. Part of the synopsis for the Chicago Fire Season 10 finale reads, "Emma's plans to replace Violet come to a shocking end."
It remains to be seen if that means things will work out for the best, or if Violet will end up transferring or losing her job. More than likely, Violet will tell her friend Brett what has been going on. Perhaps the crew at Firehouse 51 can pool their resources to save Violet's job.
Chicago Fire Season 10 airs Wednesdays at 9 p.m. EST on NBC.
RELATED: 'Chicago Fire' Season 10: Here's Why Newcomer Brett Dalton Looks so Familiar