'Chicago Fire' Season 10: Here's Why Newcomer Brett Dalton Looks so Familiar
Chicago Fire Season 10 lost a major character who has been with the show since the beginning. Jesse Spencer left his role as Matt Casey for good, to the disappointment of many fans. At first, it seemed obvious that Stella Kidd would step up as the new lieutenant of Truck 81. However, she has been absent from Firehouse 51 to run her Girls on Fire program. In the meantime, Jason Pelham, played by Brett Dalton, joined the team as a temporary lieutenant. Here's where you've probably seen actor Brett Dalton before.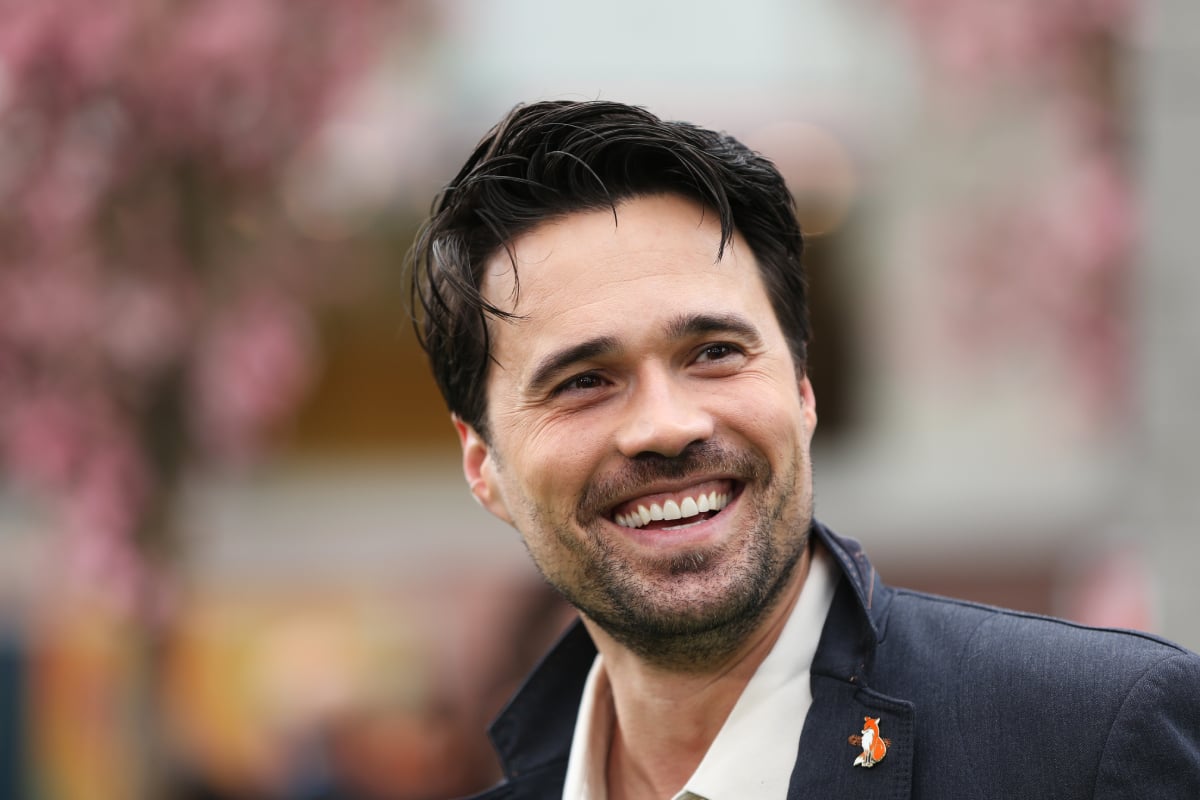 Brett Dalton plays Jason Pelham in 'Chicago Fire' Season 10
Dalton's character Jason Pelham joined Chicago Fire Season 10 to temporarily fill the lieutenant spot left by Matt Casey. Pelham runs a tight ship, and he almost immediately butts heads with Blake Gallo. In the episode "What Happened at Whiskey Point," Mouch and Herrmann realize that Pelham has worked at quite a few fire stations over the last couple of years.
The two men bring up their concerns to Chief Boden, who confronts Pelham about the constant changes. Pelham also has multiple suspensions from different firehouses, which he refuses to explain. Eventually, Boden discovers that Pelham was kicked off his first fire station for punching his commanding officer in the face. The commanding officer resigned shortly afterward.
Boden later learns that this altercation occurred because the commanding officer was trying to steal jewelry. Due to the prolonged absence of Stella Kidd, Boden eventually offers Pelham the position of permanent lieutenant on Truck 81 and Pelham accepts.
Here's where you've seen 'Chicago Fire' Season 10 actor Brett Dalton before
Viewers watching Chicago Fire Season 10 might have thought Dalton looks a bit familiar. According to IMDb, the 38-year-old actor graduated with a Master of Fine Arts degree from Yale University. He attended class alongside the Oscar award-winning actor Lupita Nyong'o. From there, Dalton made guest appearances in TV shows such as Blue Bloods and Army Wives.
Dalton is probably best known for his role as Grant Ward in the ABC series Agents of S.H.I.E.L.D., based on the Marvel comics. Ward is an agent of Hydra who infiltrates S.H.I.E.L.D. as a sleeper agent.
Ward had a difficult childhood. Hydra recruits him after his attempt to kill his abusive older brother Christian. Grant is eventually outed as Hydra and becomes a prisoner within S.H.I.E.L.D. Grant dies in season 3, though his body later becomes possessed by the parasitic Inhuman Hive. Though Hive was killed off, Dalton still had a part to play in season 4.
Dalton is known for tweeting 'Agents of S.H.I.E.L.D.' puns
Dalton was a long-time cast member of Agents of S.H.I.E.L.D. Besides his role as Grant Ward, Dalton also became well-known for live-tweeting puns during episodes of the series, according to IMDb. Unfortunately, the series ended back in August of 2020, and Dalton's time playing Grant came to a close after season 4.