'Chicago Fire' Season 10: Positive Covid Tests Halt Production
Chicago Fire Season 10 just returned to NBC with episode 10 on Jan 5. This episode came after nearly a month-long hiatus for the holidays. However, coronavirus (COVID-19) threatens to slow things down once more. Filming for the series was shut down yesterday due to positive coronavirus tests. Will this delay the release of new episodes of Chicago Fire?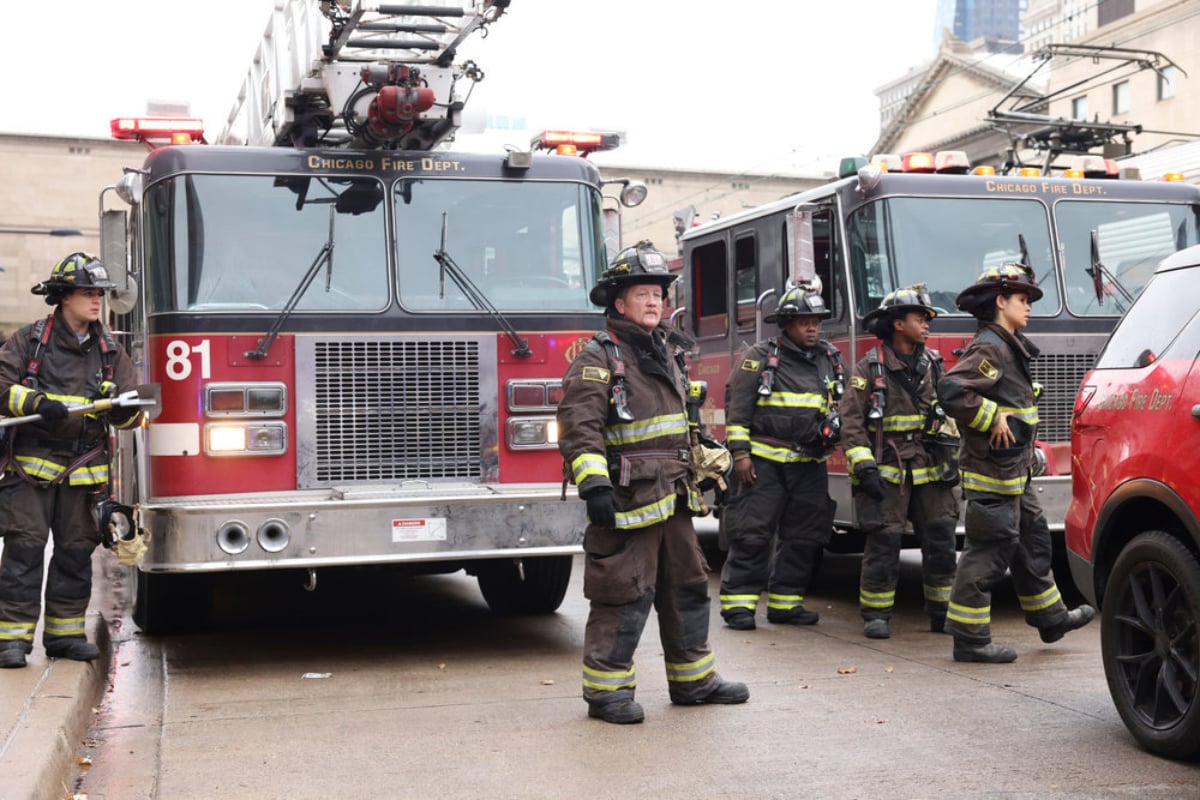 'Chicago Fire' Season 10 returned with a new episode on Jan. 5
Fans have not had a new episode of Chicago Fire Season 10 to watch since the fall finale on Dec. 8. The series went on break for the holidays, but luckily it's finally back. Chicago Fire returned on Jan. 5, 2022, with the episode "Back With a Bang."
Kelly Severide had plenty of questions for Stella Kidd after her long absence and radio silence. Kidd assured him that she still loves him and wants to be with him. At the same time, she explained that she doesn't want to lock her future down with the lieutenant position at the moment, though becoming lieutenant eventually is still her goal.
The crew at Firehouse 51 also dealt with a potassium fire in a tunnel, and Ritter helped out a young cop who he rescued from the scene. Additionally, Chief Hawkins revealed that he would be filling in for Sylvie Brett, making him Violet's temporary partner. Hawkins is a potential love interest for Violet and now the pair will be spending even more time together.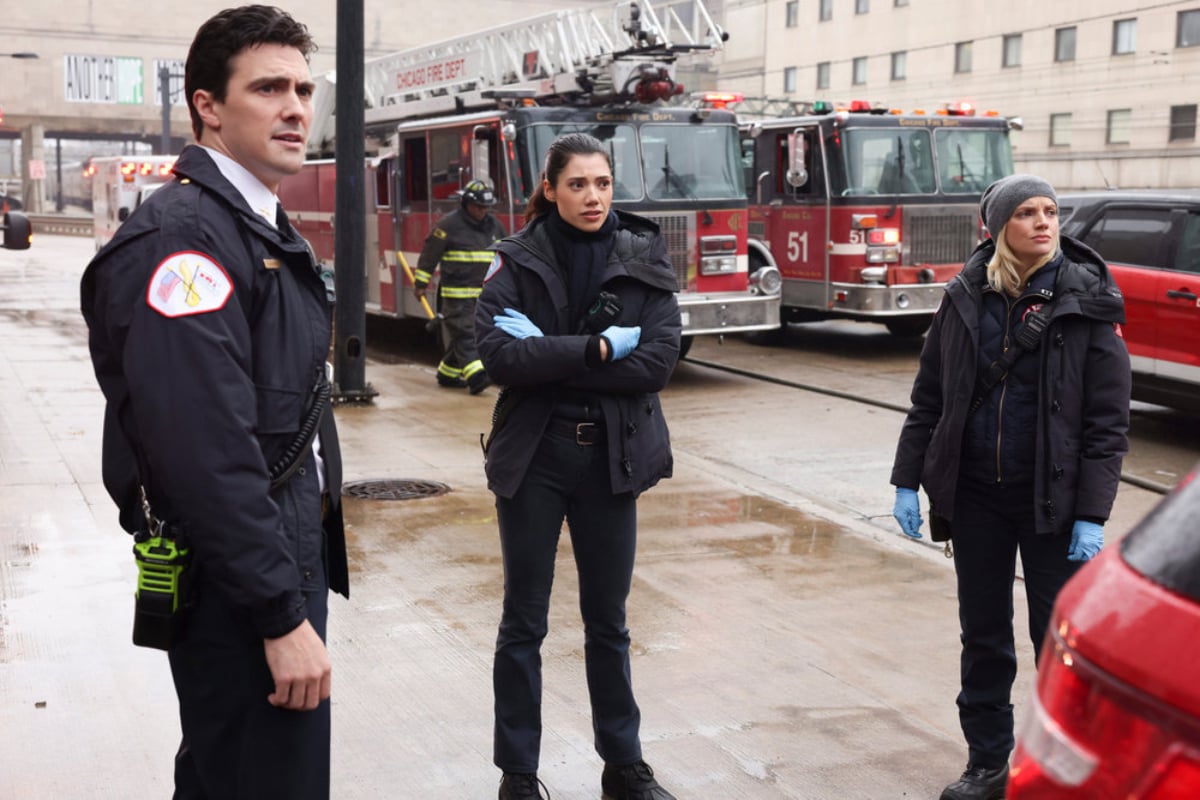 'Chicago Fire' delayed due to positive Covid tests
Unfortunately, on the same day that the new episode of Chicago Fire Season 10 aired, production for the series had to be halted. Production was suspended on Jan. 5 due to a number of positive Covid tests, Deadline reports. According to the outlet, the positive tests include people in Zone A, of which "the cast and those who directly interact with them" are a part.
Chicago Fire isn't the only series that has had delays due to the pandemic. Grey's Anatomy, Station 19, and NCIS: LA have recently had similar issues as the Omnicron variant continues to spread. Still, the delay for Chicago Fire Season 10 isn't anticipated to be a long one. Deadline alleges that "the hope is to have the production back up and running by Monday or Tuesday next week."
When will the next episode of 'Chicago Fire' Season 10 air?
So far, it doesn't look like Chicago Fire Season 10 will be delayed further than expected in terms of airing new episodes. Episode 11 "Fog of War" will premiere Wednesday, Jan 12, 2022, at 9 p.m. ET on NBC.
The network's synopsis for the new episode reads, "On a call with Station 37, a firefighter is struck by a power line and decides to lash out after her injury. Brett is visited by Scott and Amelia. Violet gets a surprise envelope. The rest of 51 enters a contest."
The promo for this episode shows Boden talking to the new lieutenant, Jason Pelham, about the firefighter who got hurt. Apparently, this firefighter will be pointing the finger at Pelham, and no one at Firehouse 51 seems to know for sure exactly what happened. This could spell trouble for Pelham, whose coworkers already have their doubts about the him.