'Chicago Fire' Season 8: Is Talyor Kinney's Kelly Severide Leaving 51?
Taylor Kinney's Kelly Severide might be bidding Firehouse 51 a fond farewell in season 8 of Chicago Fire. Severide will face some difficult decisions about his future in the firehouse this season and could search for happiness somewhere else. This week's episode should reveal Severide's upcoming plans — though some fans are convinced he's going to leave following a cryptic tweet from the show's co-creator.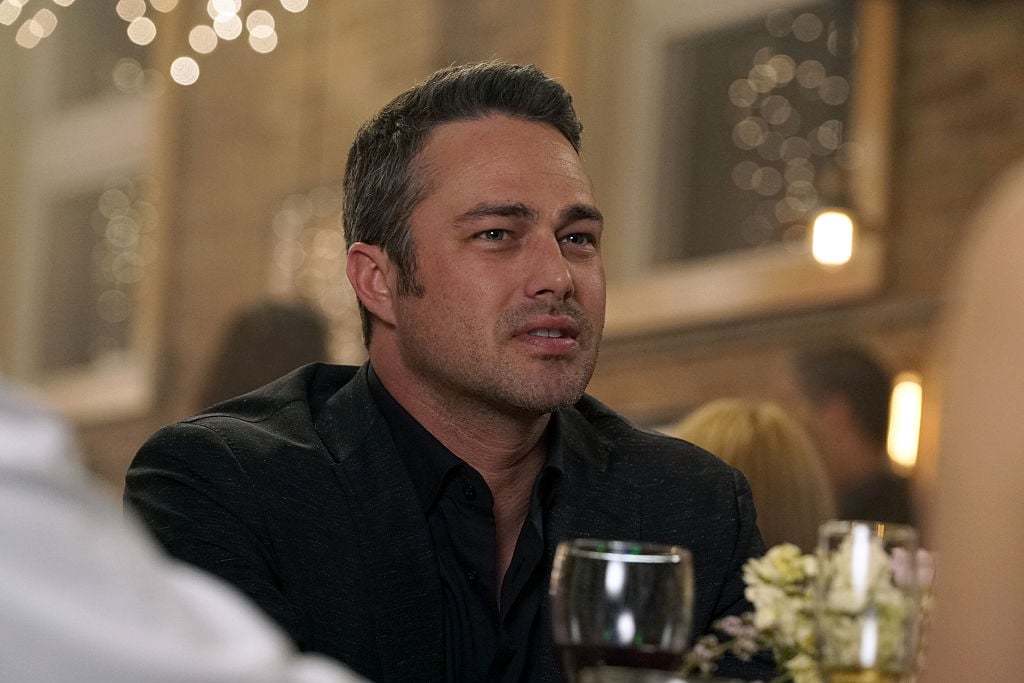 Severide faces tough decisions on 'Chicago Fire'
There are plenty of characters in Chicago Fire that will likely never leave Firehouse 51. Staying loyal to the same place is admirable but not when it is at the expense of one's happiness.
For Severide, his longing to follow his passions could mean his days inside Firehouse 51 are numbered. And while it would be very sad to see him go, we have to admit that discovering other opportunities could be exactly what he needs.
That said, just because Severide is thinking about leaving does not mean he will follow through with it. In the best-case scenario, the character would find the happiness he is longing for while staying at the firehouse.
Whatever happens, the synopsis for the upcoming episode of Chicago Fire does not bode well for the character. According to Carter Matt, the summary hints that Severide will be making a decision about his future in this week's installment.
"Severide must make a tough decision about the future of his career at Firehouse 51," the synopsis reads.
'Chicago Fire' co-creator teases Kinney's exit
As if that is not bad enough, Chicago Fire co-creator Derek Haas recently teased that Severide might be leaving Firehouse 51 this season. While opening up about his future, Haas revealed that Kinney's character might not be around by the time the series takes its winter break.
The comments were made during one of Haas' Q&A session on social media. Haas, who helped launch Chicago Med and Chicago P.D., was asked about Severide and Matt Casey's (Jesse Spencer) futures, prompting a response that shocked most fans.
"They won't both be at 51 before the winter break," Haas shared.
Like usual, Haas did not offer any explanation for his answer, which left fans in panic mode about their favorite characters.
If Haas was being honest, then either Casey or Severide will be leaving Firehouse 51 in the near future. Given the synopsis for the upcoming episode of Chicago Fire, it is safe to say that Severide has the best shot of leaving.
Fans react to Haas' cryptic tweet
Chicago Fire fans naturally went into panic mode following Haas's mysterious tweet. And based on the upcoming episode, we have to admit there is a chance Severide leaves that station for good.
While most fans were going into a frenzy, others offered an alternative theory about the events to come.
One Chicago Fire fan theory argues that Haas was only partially telling the truth and that Severide won't be at the station because he'll be on his honeymoon with Stella Kidd (Miranda Rae Mayo). But if that is the case, then perhaps Casey's story won't end well in the episodes to come.
The theory also suggests that Severide is actually ready to make the big commitment, which, at this point in the game, is up in the air.
Is Severide ready to tie the knot?
Stella and Severide had experienced their share of ups and downs over the years, and fans have wanted them to get married for quite some time now. With their romance back on for season 8 of Chicago Fire, it seems like they could finally tie the knot.
In a recent interview, Kinney opened up about his character's romance and revealed that their relationship is going very well.
"We both have been supporting each other in different areas, work-related and personal. She joins a leadership program eventually," Kinney said of what lies ahead for Severide and Kidd this season. "I help with whatever I can, whether it's training, scuba diving, little dates here and there, and I get into some arson cases. We have a good rapport, a good thing going and have each other's back. Everything's going well at the firehouse, so we'll see."
It is also a plus that Kinney enjoys working alongside Mayo, whom he praised for always bringing a positive attitude to the set. Kinney, unfortunately, did not comment on Severide's future at the firehouse, but it certainly sounds like marriage is on the horizon.
New episodes of Chicago Fire air Wednesday nights on NBC.