'Chicago Fire': All the Signs Taylor Kinney Could Be Leaving After Season 9
Chicago Fire is heading into the season 9 finale amid rumors that Taylor Kinney could be on his way out. As one of the leading men of the NBC series, Kinney has played Lieutenant Kelly Severide, Rescue Squad 3 since the show premiered in 2012.
But that does not guarantee he'll be back next season. Here are all the signs that Kinney could be leaving Chicago Fire after season 9.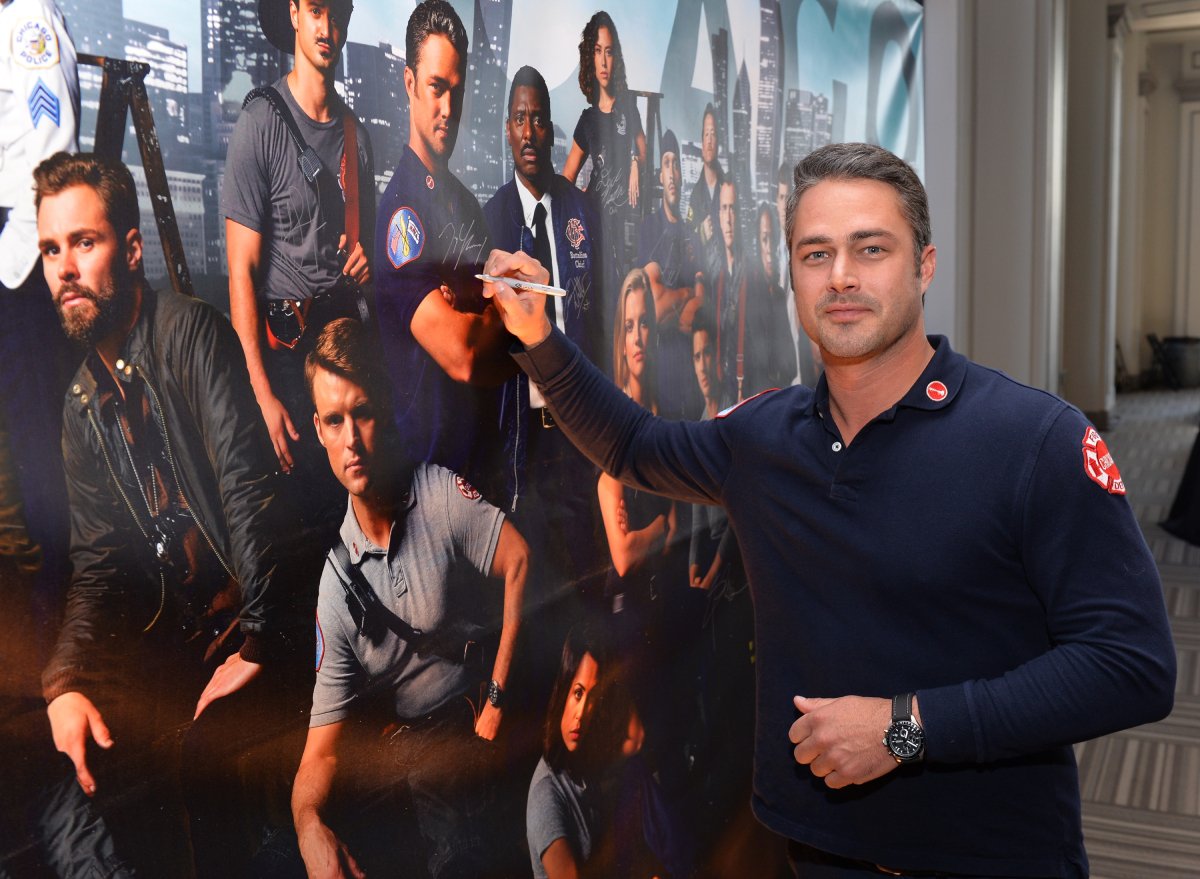 'Chicago Fire' showrunner sparks Taylor Kinney exit rumors
During a recent interview with Entertainment Tonight, Chicago Fire showrunner Derek Haas made some big promises about the end of season 9. He also sparked rumors that Kinney's time on the series could be coming to an end.
"We're going to have one of these gigantic last 10 minutes that drive our audience crazy," Haas explained.
When asked if the season 9 finale would include life-or-death cliffhangers, Haas coyly replied, "Maybe. There's going to be a lot going on."
Taylor Kinney's contract is up
One of the biggest reasons fans are worried about Kinney's future on Chicago Fire is the fact that his contract is up after season 9. The last time rumors swirled about Kinney's possible exit was back in 2019, the last time his contract expired.
At that time, Kinney ended up signing a two-year deal to return for seasons 8 and 9. Kinney and his co-star Jesse Spencer (Captain Matthew Casey, Truck Company 81) both renewed their deals at the same time.
Both Kinney and Spencer originally had six-year deals when they joined the cast of Chicago Fire nearly a decade ago. And both have renegotiated higher salaries over the years.
'Chicago Fire' is really good at keeping secrets
Despite Haas' promises of a big season finale, that's not necessarily a suggestion that Kinney is exiting the series. No one has hinted that the 39-year-old actor is leaving, but that's pretty typical for Chicago Fire.
RELATED: 'Chicago Fire': Fans Want Gabby Dawson to Return
The NBC series is really good at keeping secrets when it comes to character exits. Most notably, fans had no idea that Yuri Sardarov's Brian "Otis" Zyvonecek was going to die in the season 8 premiere.
Fans will be thinking about the finale all summer long
The signs aren't too convincing that Kinney could be leaving Chicago Fire after season 9. But with Haas promising a "giant ending" to the seasons, it's hard to imagine what could be bigger than a major OG character exit.
Fans will just have to wait and see what Haas has planned before thinking about it all summer long.
"I definitely enjoy building up to what feels like a giant ending to each season that makes audiences — because you know they have nothing until October — so you've got to have them thinking about it all summer long and yes, I do take pleasure in that," Haas said.
'Chicago Fire' has been renewed for three more seasons
One sign that Kinney isn't going anywhere is the fact that NBC has renewed Chicago Fire for three more seasons. The network announced the renewal earlier this year, which guarantees the show will continue through at least season 12.
Since the network has just renewed the series, it's possible that both Kinney and Spencer are currently in the middle of negotiations to renew their contracts.
Most likely, the news of Kinney's contract status won't be revealed until after the season finale airs. If it turns out he is actually saying goodbye to the NBC drama, any talk of contracts could be a potential spoiler.
Fans will soon find out the fate of Lt. Severide when the season finale of Chicago Fire airs Wednesday, May 26 on NBC.