'Chicago Fire' Star Talks About His Dismissal: 'It Broke Me'
Chicago Fire star Charlie Barnett had a lot to say about his departure. He had a tough time accepting he wouldn't be on the show anymore after three years. Here's what he said.
Chicago Fire star Charlie Barnett spoke about his dismissal from the NBC show and the feelings he had about it. Here's what Barnett said about having to leave the show and move on without co-stars Taylor Kinney, Monica Raymund, and the rest of the remaining cast.
Charlie Barnett on his 'Chicago Fire' departure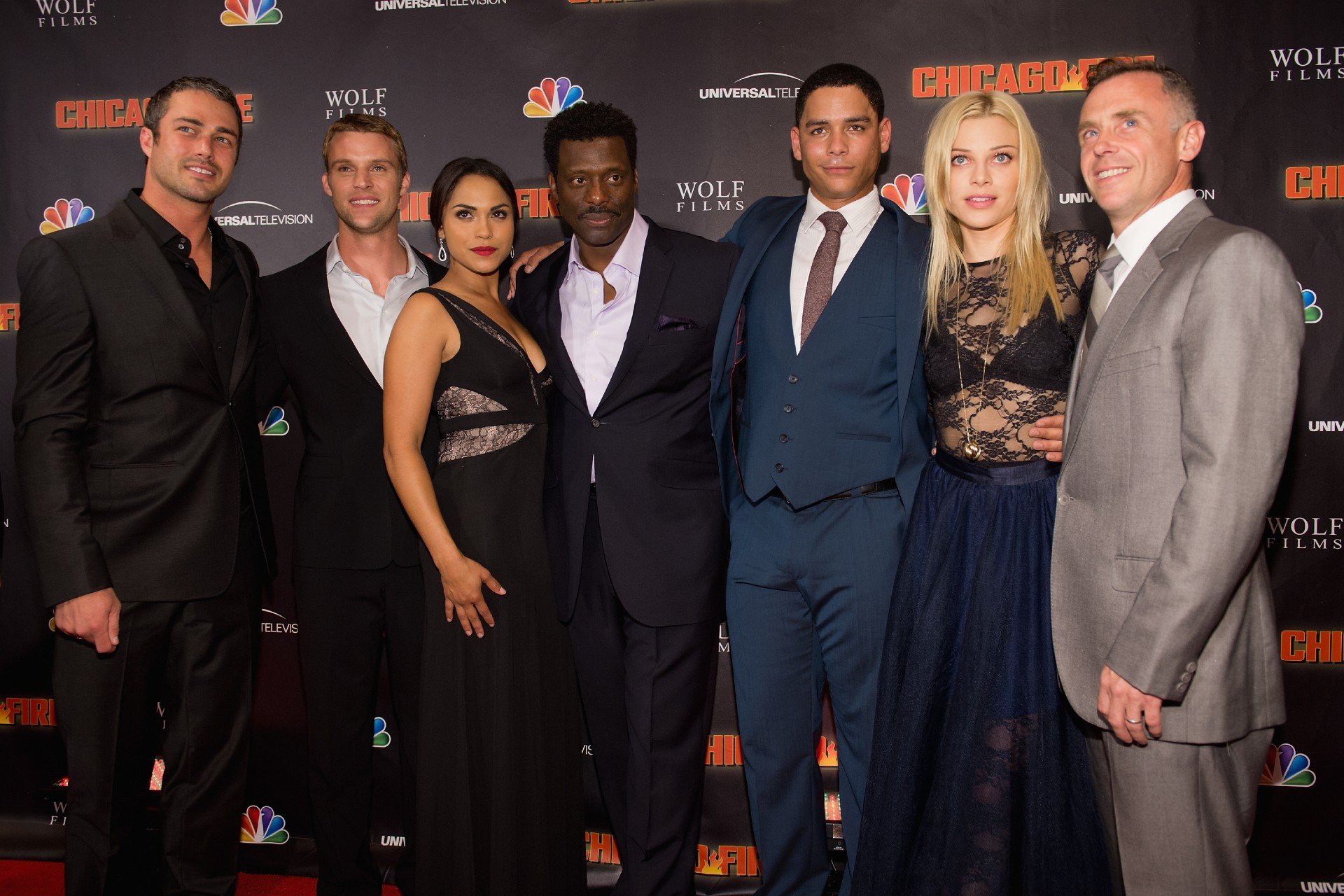 Barnett played paramedic Peter Mills for 66 episodes from 2012 to 2015. He tells Digital Spy his exit wasn't voluntary. Rather, his character was written out of the Dick Wolf series. (This is a popular occurrence in TV land, as we heard from NCIS star Pancho Demmings when he told us what happened to Gerald Jackson.)
Barnett tells the publication he wasn't happy about leaving Chicago Fire. This isn't what the actor wanted at the time, and it had an emotional impact. "I really was sad to be let go," says Barnett. "It broke me for quite a long time."
Charlie Barnett says his 'Chicago Fire' exit was a 'blessing in disguise'
On the other hand, Barnett says having his character written out of the show turned out to be a "blessing." Although it didn't seem like it at the time, he was able to see a silver lining when he took the time to process what happened.
"It was a blessing in disguise, and they all told me that," says Barnett. "You never really see that in life, in general. You never see the bad moments becoming the good. It wouldn't be. It wouldn't be what it was, I think, if you did recognize it for what it is in the moment. So, I'm thankful."
The 'Chicago Fire' cast worries about getting killed off
Many members of the Chicago Fire cast worry about their characters being written out of the show. Since the characters are often in life-or-death situations, this isn't an unreasonable fear. Anything could go wrong that could end their run on the show. Joe Minoso (he plays Joe Cruz) tells Us Weekly he and his castmates are constantly on edge. They never know when their number will be called.
"I think for Chicago Fire and PD, the cast worries [about their characters dying]," Minoso tells Us Weekly. "Med, it's a little harder for the doctors to die, but it is definitely something that's always at the back of your head. Any given episode can be your last. This time of year, especially, everybody's like, 'Oh man, what's gonna happen in the finale? What's gonna happen in the finale?' We're all freaking out every year. No one is ever safe. And you try to say, 'I feel, like, pretty good.'"
Chicago Fire cast members change frequently. Some of the most memorable cast deaths include Leslie Shay (played by Lauren German) and Otis (played by Yuriy Sardarov).
Shay was remembered during Chicago Fire Season 9 Episode 2. During this episode, ambulance 61 was damaged. Kelly Severide went through the trouble of finding the ambulance after it had been towed so he could reclaim the door and have it placed on a new ambulance.
Kelly was very close to Shay, so it was important for him to get the door back and make sure her memory never dies. He had a difficult time coping after her death, so it meant a lot to find the door and honor his friend.
RELATED: 'Chicago Fire' Says Goodbye to Jesse Spencer
Follow Sheiresa Ngo on Twitter.