'Chicago Fire': This Will Be a 'Big Season' For Stella, Showrunner Reveals
This fall, Chicago Fire returned to NBC for its ninth season following the professional and personal drama of Firehouse 51's firefighters and paramedics. The TV drama's eighth season ended abruptly due to the coronavirus (COVID-19) pandemic, which forced the studio to cut production at episode 20 (the producers had initially planned for a full 23-episode season). This has left many fans wondering what will happen to firefighter Stella Kidd, who had a tumultuous story arc with many loose ends still to be tied up.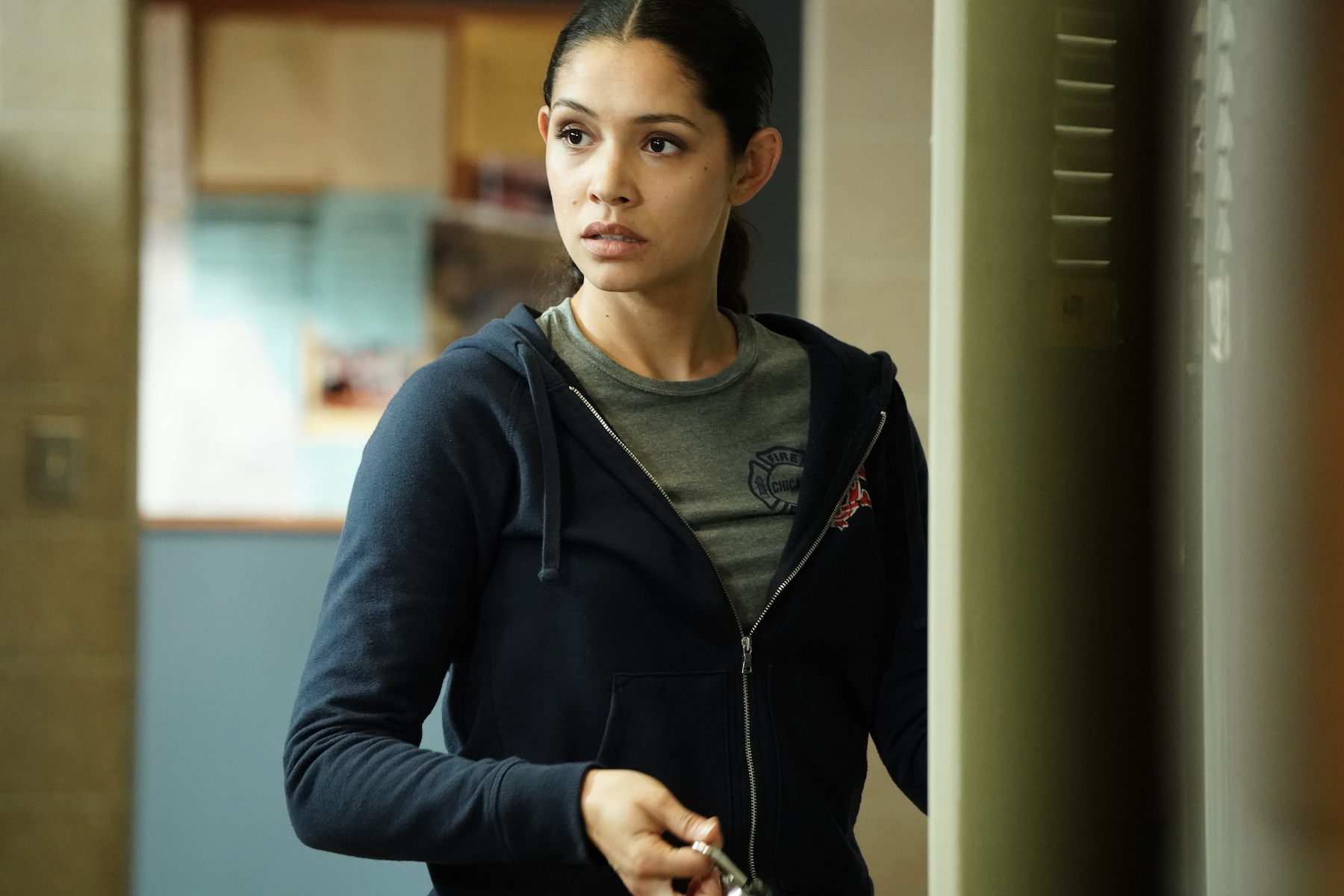 We first met Stella Kid in season four of 'Chicago Fire'
Stella Kidd, played by Miranda Rae Mayo, made her debut at Firehouse 51 in season four's episode "Bad For The Soul." She shows up as a replacement for firefighter Jimmy Borrelli, and while she's new to the firehouse, it turns out that she's old friends with paramedic Gabriela Dawson.
Kidd becomes a season regular starting in season five. Throughout her story arc, she has an on-again-off-again romantic relationship with Lieutenant Kelly Severide (played by Taylor Kinney).
However, in season eight, the romantic drama with Severide takes a backseat as the show focuses more on Kidd's efforts to take on more leadership roles within Firehouse 51. 
Season eight of 'Chicago Fire' gave Stella Kidd permission chase her ambitions 
Season eight was one of the first times that Kidd emerged from the show relatively unscathed. Her typical relationship drama (Kidd is often trying to manage an ex-boyfriend who returns from her past) and on-again-off-again tension with Stellaride was either absent or far more subdued than usual.
Instead, Kidd got to build her firefighting repertoire and polish her credentials. Chief Wallace Boden, played by Eamonn Walker, saw leadership potential in her, and audiences got to see Kidd leapfrog over other higher-ranked firefighters to become a trainer at the academy. Kidd also created a mentorship group for high school students who were dreaming of becoming firefighters.
Of course, it wouldn't be a TV drama without drama. There were a few twists and turns as Kidd tried to fast-track her firefighting career, including a car accident that sidelined her for a while. But compared to other seasons of Chicago Fire, the character got a bit of a reprieve.
What's in store for Stella Kidd in season nine of 'Chicago Fire'?
Tidy storylines and happy fairytale endings don't make for must-see TV, and Chicago Fire has never let any character sit on his or her laurels for too long. A teaser posted by NBC's Chicago One on Twitter hinted that Kidd and Severide's relationship drama heats up again.
But Kidd still appears to be focused on her career goals. In an interview, TV Line asked Chicago Fire showrunner Derek Haas if they'd keep exploring Kidd's firefighter ambitions and career trajectory. "This is going to be a big season for her as she looks to take a new step in her evolution at the firehouse," he replied.
However, in that same interview, he also hinted that Kidd and Severide may end up getting engaged soon. "I think they should take that next step at some point, don't you?" he asked. A wedding might be something that has been in the works for a while. Both of the actors who play Severide and Kidd have told TV Line in the past that they can see their characters saying "I do" one day.
These two trajectories may collide with each other this season. According to a report by TV Insider, Chief Boden will ask Kidd to take her lieutenant's exam. If this rumor pans out, it would put Kidd in direct conflict with her boyfriend, as well as with other higher-ranking colleagues at Firehouse 51.
How Kidd navigates these two conflicting outcomes has yet to be seen. But either way, season nine of Chicago Fire will be life-altering for Kidd no matter what choice she makes.