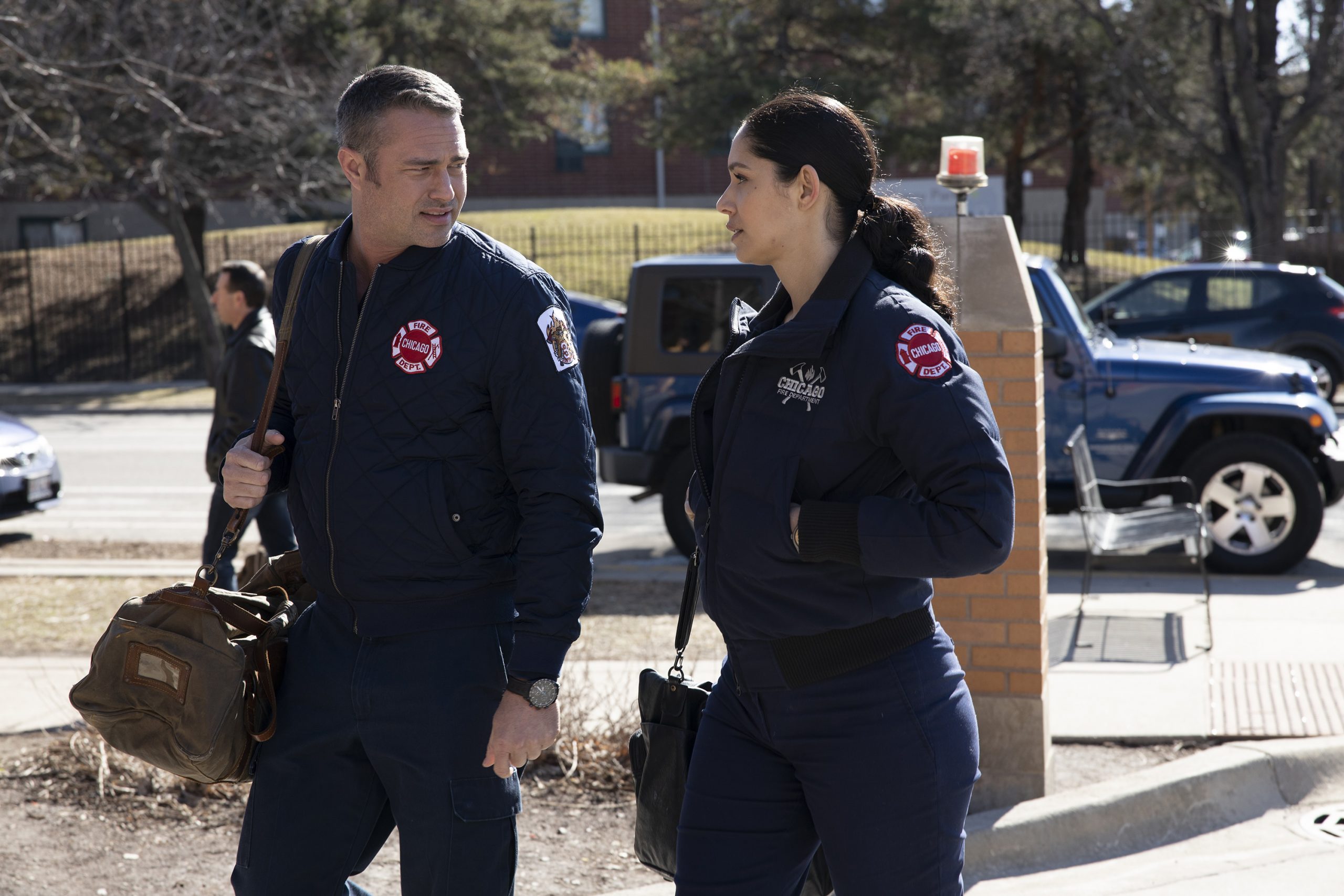 'Chicago Fire': What We're Hoping for in Season 11
Chicago Fire Season 11 is almost here. A lot went down last season that we weren't expecting. Here's our wish list for the upcoming season.
Chicago Fire Season 10 was a rollercoaster at times. We got to see Severide, Gallo, Casey, and the rest of the Firehouse 51 crew in action. They were faced with some tough situations, but everything was OK (for the most part) in the end.
The Chicago Fire Season 10 finale was a nail biter. We still can't stop thinking about the ending. Here's what we're hoping for in season 11.
Stella and Severide will be OK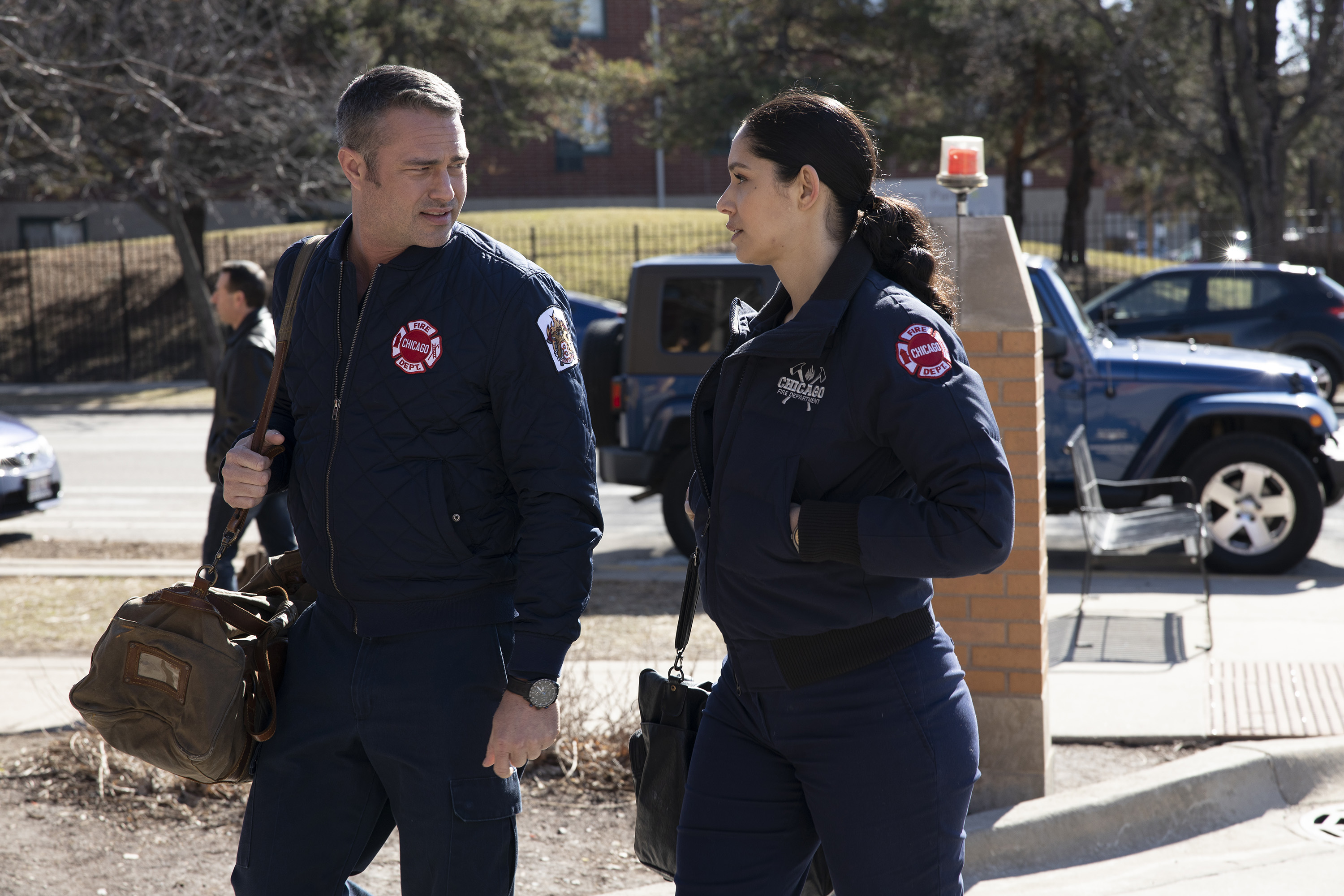 Chicago Fire season 10 ended with Stella Kidd and Kelly Severide's wedding. Toward the end of the episode, they go to a cabin in the woods for their honeymoon. Unfortunately, a mysterious car pulls up to their cabin. We don't think this is friendly visit.
This surprise visit could be related to the clash Severide had with a group of criminals involved in the opioid trade. They might be out to get their revenge because he cooperated with law enforcement. We hope the newlyweds will be safe. Chicago Fire just wouldn't be the same without them.
Brett and Casey will stay together
Sylvie Brett made it clear Chicago is her home. She is established at her job and she's happy working at Firehouse 51. She let Casey (played by Jesse Spencer) know that she's not ready to uproot her life. "You've made a beautiful life for yourself in Oregon, Matt. But it's your life, not mine. My 51 family is here. My work is here." says Brett.
Brett wonders how much longer they can survive as a long-distance couple. Casey says he doesn't know how they can survive, but he does know they're together now, at Severide and Stella's wedding. This seemed like a breakup to us, but it wasn't clear. Only time will tell what's in store for Brett and Casey. Hopefully, they will figure out a way to make their relationship work.
Violet will get her happily ever after
Things have been rough for Violet (played by Hanako Greensmith) in her romantic life. The blackmail situation with Emma put a lot of strain on her relationship with Evan Hawkins. Emma wanted Violet's job so bad that she was willing to sabotage her and make it look like she was incompetent. Her plan almost worked.
At the end of the episode, everything worked out, but Violet doesn't feel like Hawkins did enough to help her. She was disappointed that the person she trusted most didn't come through for her the way she expected.
Hawkins was afraid his relationship with Violet would be discovered if he spoke up. Consequently, he walked on eggshells the entire time. Violet feels that things with Hawkins have gotten very complicated. Will their relationship survive this incident?
When will 'Chicago Fire' Season 11 return?
Chicago Fire Season 11 will return in the Fall. An exact date has yet to be released.
RELATED: 'Chicago Fire' Season 10 Episode 21 Recap: Is Violet in Danger?
Follow Sheiresa Ngo on Twitter.