'Chicago Fire': Who Plays Violet?
Chicago Fire has seen a lot of cast changes lately. One of the newest members at Firehouse 51 is Violet Mikami. Who is the actor who plays Violet on Chicago Fire? Here's everything we know about the new paramedic.
Violet Mikami on 'Chicago Fire'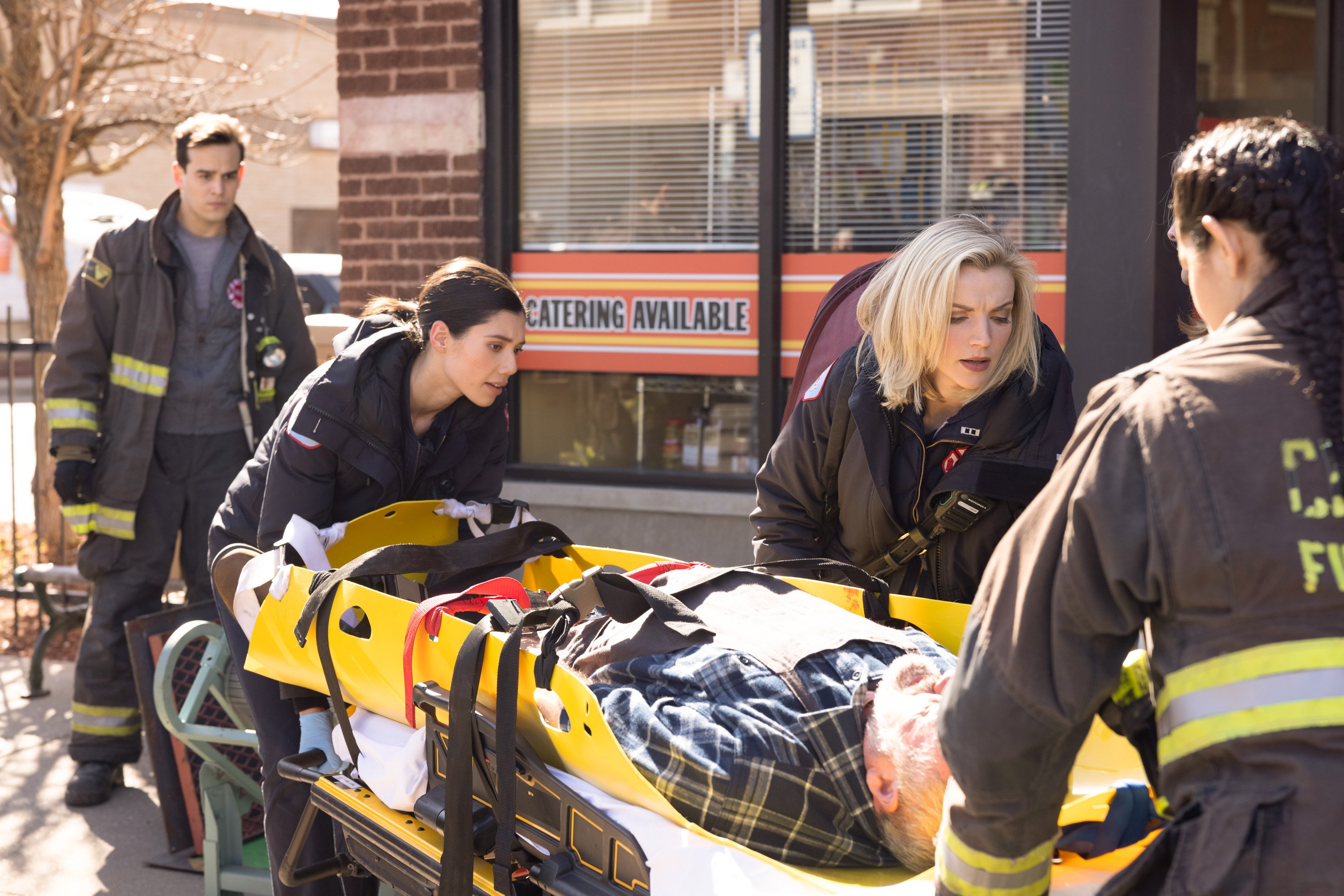 Violet is first introduced during Chicago Fire Season 8, Episode 10 (titled "Hold Our Ground"). She and Gallo get involved romantically. Gallo says he just wants a casual relationship, so Violet begins dating other people. However, Gallo gets jealous and changes his mind. He asks Violet to be with him exclusively. He takes things one step further and proposes to Violet. However, things don't as planned, and Violet leaves.
Not long after that, Gallo and Gianna Mackey start a relationship. This doesn't last long, because she decides to leave for a better opportunity at another firehouse. Now that Violet is back, it looks like things might heat up again between her and Gallo.
Right now, he's trying to avoid her because things didn't end well between them, but it seems like that might not last long. For Violet, whatever happened between them is now water under the bridge. She's making an effort to reconnect and get back to where they were before.
Who plays Violet on 'Chicago Fire'?
The actor who plays Violet Mikami is Hanako Greensmith. One of her early acting roles was a 2018 episode of Bull titled "Excessive Force." She played the character Veronica Hill. The following year, she played Ayara in the short film Cave XR. That same year, Greensmith appeared in an episode of FBI titled "Appearances," in which she played the character Bonnie Snow.  
Who plays Gallo on 'Chicago Fire'?
Blake Gallo is played by Alberto Rosende. He made his television acting debut in a 2015 episode of Blue Bloods titled "Sins of the Father," in which he played the character Carlos Santiago.
The following year, Rosende played Jordan Messina in an episode of Law & Order: Special Victims Unit titled "Catfishing the Teacher." Rosende is also known for his appearance in the television series Shadowhunters.
Violet's big moment
Violet's stint at Firehouse 51 starts with a bit of drama. During Chicago Fire Season 9, Episode 1, Violet receives a mysterious letter. The letter says, "That fall wasn't an accident."
The note was likely referring to the recent call they responded to where a man fell. However, it looks like this might have been an attempted murder. The letter implied someone meant to push him down. "He was pushed down those steps," says Violet.
Sylvie and Violet must now decide what they're going to do. They decide to talk to someone at the Chicago Police Department. One of the detectives tells them the victim is in danger.
Chicago Fire airs on NBC at 9:00 p.m. Eastern Time.
Follow Sheiresa Ngo on Twitter.