'Chicago Fire': Why Real Firefighters Say the Fire Scenes Aren't Completely Realistic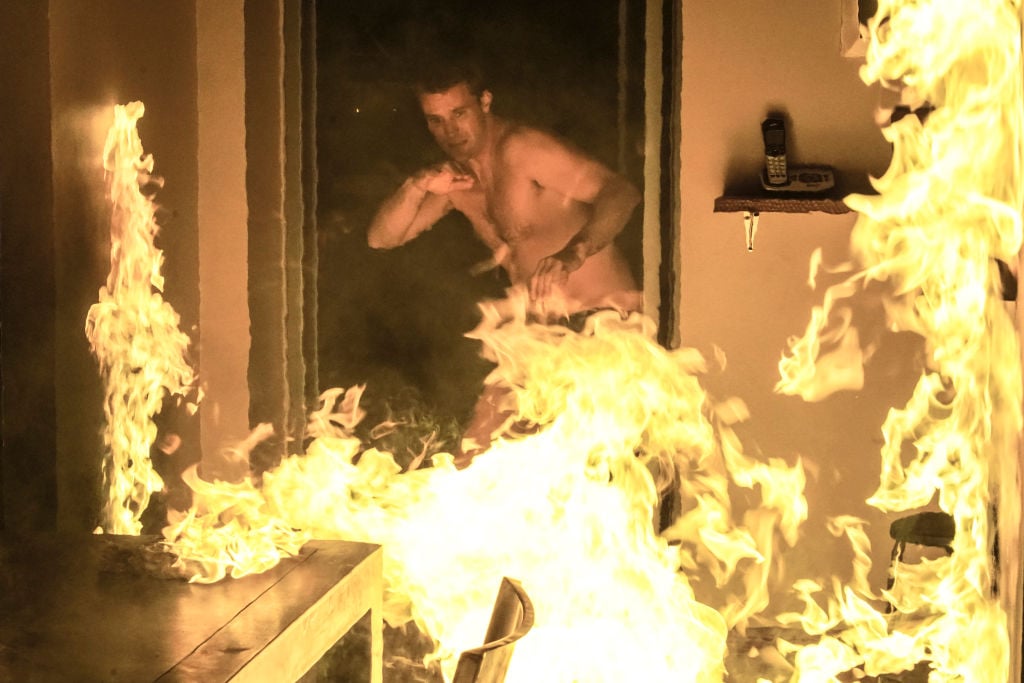 Every episode shows Chicago Fire stars fighting fires. Most fans think the action scenes are pretty impressive, but how do real firefighters feel about them? Here is the one problem they have pointed out and why the show won't fix it.
The fires on Chicago Fire are real and not CGI
One impressive thing about the show is that it doesn't use CGI to make dangerous flames. Instead, they light real fires.
"I know when I'm running into most of those buildings it's hot and there's a real fire in front of me – it's not CGI," Charlie Barnett, who played Peter Mills, said according to Independent. "All the tools are real and that's largely down to (executive producer) Dick Wolf; he made sure we had everything possible to make it real – the tools, the trucks, the gear, all of the people in the background are real firefighters."
The actors aren't real firefighters so one thing that has been helpful is that they have real firefighters there to help. "If I have to use a Halligan (firefighting instrument) in a weird way or it's written strangely and I haven't spoken to the writers then I've got a firefighter there to explain it and talk about the experiences he lived through," continued Barnett. "It makes it so, so real for me, especially being from theatre."
Real firefighters say there isn't enough smoke around the fires
The fires on the show definitely look scary and impressive. But real firefighters noticed one thing missing that would make them even more dangerous.
"The only exception—and this is what firefighters will call me on all the time," started technical advisor and former firefighter Steve "Chik" Chikerotis told AV Club "but they get it—is that the smoke is 90 percent less than in an actual incident. If you shut your eyes right now, that's our visibility in an average fire."
He went on to explain why the show still proceeds to keep the smoke to a certain limit. "It wouldn't be a television show; it'd be a radio show," said Chikerotis. "So we have to lighten up the smoke. Everything else is very accurate. Sometimes we tone things down from real events that have happened, because real life would not be believable to people."
There is a separate stage for fires
Actors on the show have gone through real training to do their roles. But the training didn't stop after Season 1.
"We've had several training sessions, and they will be never-ending. If we go 10 seasons, we'll still be training," Chikerotis said. A big part of that has to do with safety.
Another way they keep safe is by having a separate stage just for fires. It gets converted to look different for different scenes. Chicago Fire's special effects coordinator, John Milinac, told AV Club how they control fires there.
"When we bring fires into that environment, with our propane fire bars in various places, everybody in there understands that the fire is controlled and nothing else can burn in that space, except for what we have decided can burn," said Milinac. "So when we say 'fire out,' and turn off our propane valves, the fire literally does go out."
So firefighters feel like the show gets many things about the job right. But the fires leave a lot less smoke than they would in real life.
Read more: 'Chicago Fire': Do the Actors Ever Do Their Own Stunts?
Check out The Cheat Sheet on Facebook!