'Chicago Fire': Why You Didn't See Cruz's Baby in Season 9
One big moment during Chicago Fire Season 9 was when Cruz told Herrmann (David Eigenberg) that he and his wife are expecting a child. This revelation was made early in the season, so it wouldn't be unusual for the baby to be born toward the end of the season. There was a good reason why you didn't get to see Joe's newborn. Here's why the birth of Cruz's child was delayed on Chicago Fire.
Who plays Joe Cruz in 'Chicago Fire'?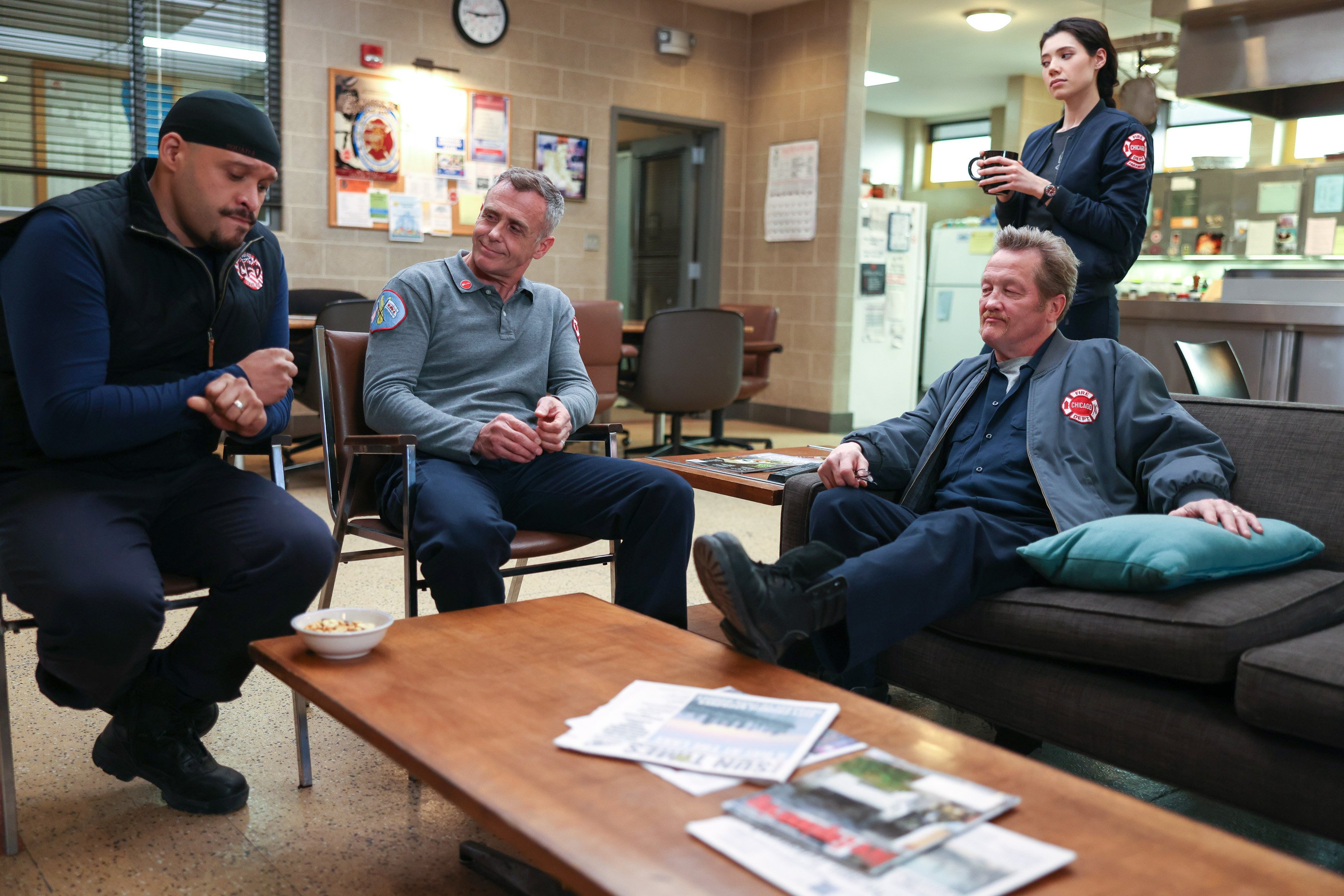 Joe Cruz is played by actor Joe Minoso. His character was introduced during the Chicago Fire Season 1 pilot episode. One of Minoso's early television roles was in a 2005 episode of Prison Break titled "English, Fitz, or Percy." He played the character Chaz Fink. He made his film debut in the 2010 movie Polish Bar as the character José. Minoso is also known for his roles in Boss, Man of Steel, and Shameless.
Why Cruz's baby wasn't introduced during 'Chicago Fire' Season 9
Considering everything that has been happening in the world, it would have been nice to see a feel-good scene with Cruz and his newborn. However, producers didn't think that would be a good idea. They were concerned it wouldn't be safe to have a baby on the set during the coronavirus (COVID-19) pandemic.
"When we had the baby in the gas station explosion, you never actually saw the baby," which is also why you didn't see Cruz with his baby this season," showrunner Derek Haas tells TV Line. "We just put that on hold, but we'll definitely revisit that next season."
Another character was missing during 'Chicago Fire' Season 9
The COVID-19 pandemic didn't just affect the appearance of Cruz's baby. The pandemic also prevented a guest appearance from Sylvie Brett's sister, Amelia. The showrunner says they were thinking of bringing Amelia back for a guest appearance, but it was too risky to have her on the set because of the risk of catching the virus. The producers didn't want to take that risk, so they decided to wait for a better time. "Amelia, we were going to do this season, and logistically, with COVID, we couldn't have a baby on set," Haas says in his TV Line interview.
 'Chicago Fire' cast changes
Hanako Greensmith, who plays Violet Mikani, will join Chicago Fire as a series regular. Greensmith's promotion comes after the departure of former series regular Adriyan Rae, who played paramedic Gianna Mackey. Showrunner and series creator Derek Haas tells Entertainment Weekly Rae left the show because of "private reasons." He also says there's a chance viewers could see Rae on the show sometime in the future. 
"Adriyan let us know she had some private reasons to leave Chicago," Haas tells the publication. "To hear that as a showrunner, you absolutely respect what an actor needs. All I can say is we love her, and I know she's going to be great on some other series. And she left 51 on great terms, so there's a chance we could check in on her. We're always looking for something to boost up a crossover! I don't think we've seen the last of Mackey in Firehouse 51."
Follow Sheiresa Ngo on Twitter.